Cuban-Style Black Bean Soup
This is a great recipe for low-sodium diets. Nutritional information per serving: 300 calories, 9g fat, 5mg cholesterol, 220mg sodium, 42g carbohydrates, 16g protein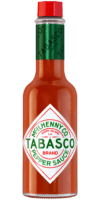 Original Red Sauce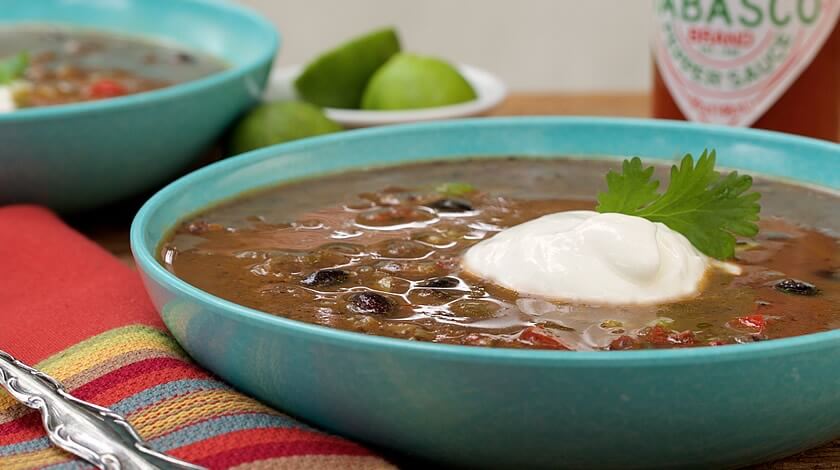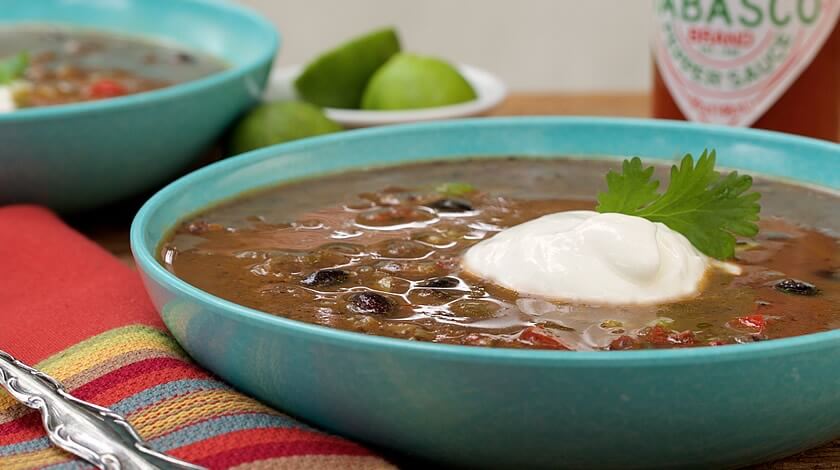 Ingredients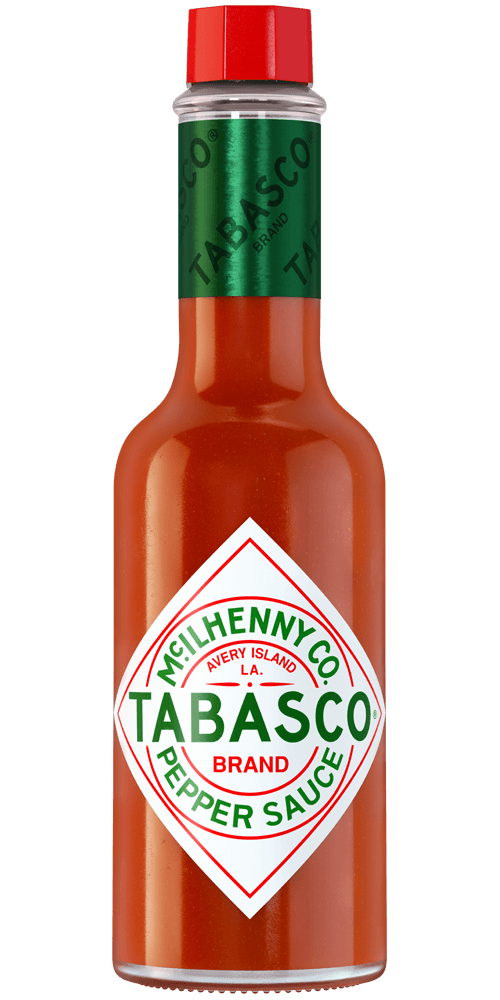 2 1/2 teaspoons
TABASCO® brand Original Red Sauce
1 cup dry black beans, sorted and rinsed
2 tablespoons olive oil
4 cloves garlic, minced
1 1/2 cups finely chopped onion
1 cup chopped celery
1 cup chopped red bell pepper
8 cups low-sodium chicken broth
2 tablespoons key lime juice
1/4 cup chopped cilantro
2 tablespoons dry sherry
1 teaspoon oregano
1 teaspoon cumin
1/2 teaspoon black pepper
1/4 cup sour cream, for garnish
Preparation
Soak beans in a bowl of water overnight. Drain, rinse and set aside.
Place olive oil in a large stockpot over medium high heat. Add garlic and onion. Sauté 7-8 minutes. Add celery, red bell pepper and TABASCO® Sauce. Cook another 5 minutes. Add beans and chicken broth. Bring to a boil. Reduce heat and simmer uncovered for about 1 1/2 hours. Add key lime juice, cilantro, sherry, oregano, cumin and black pepper. Continue simmering until beans are tender, about 30 more minutes.
Puree 1/2 of soup in a food processor or with an immersion blender. Combine with other half. Divide into 8 bowls and serve each with a dollop of sour cream.
You will need:
Original Red Sauce
Our most versatile sauce. Enliven the flavor of any meal.