Perfect Scrambled Eggs with Fiery Pico de Gallo
This is a great recipe for low-sodium diets. Nutritional information per serving: 190 calories, 12g fat, 335mg cholesterol, 280mg sodium, 7g carbohydrates, 12g protein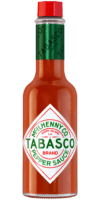 Original Red Sauce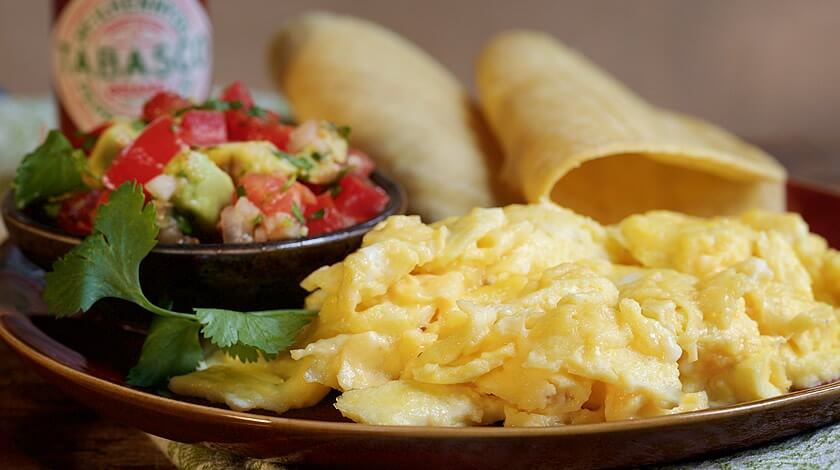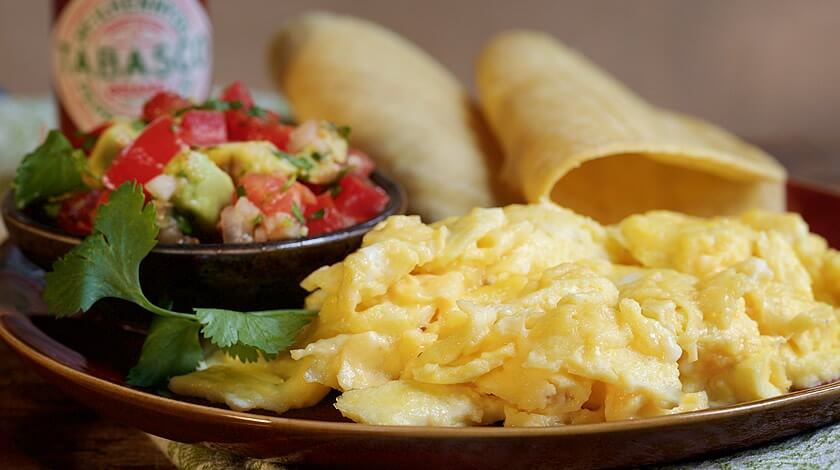 Ingredients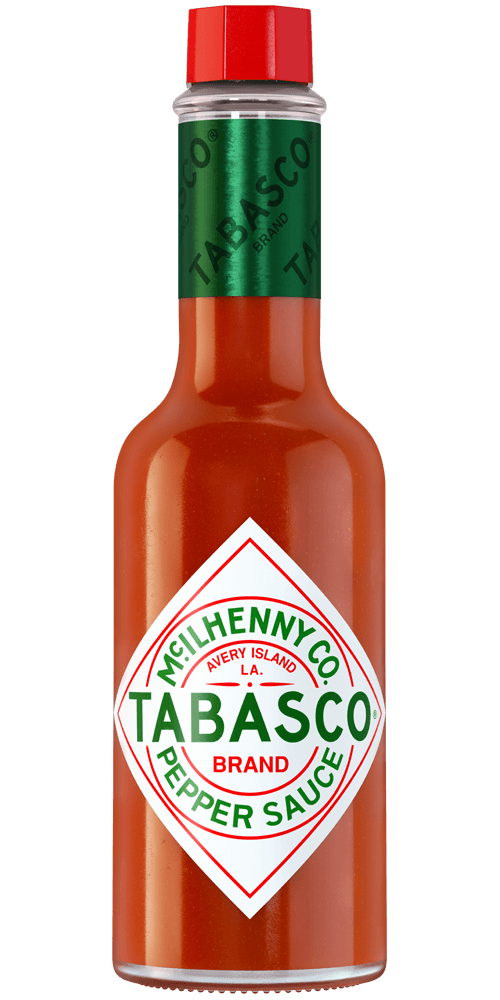 1 tablespoon
TABASCO® brand Original Red Sauce
1/4 cup finely chopped white onion
1 tablespoon fresh key lime juice
2 cups ripe, diced Roma tomatoes
1/4 cup fresh cilantro, finely chopped
1/2 cup diced avocado
12 eggs
3 tablespoons half and half
1/2 teaspoon black pepper
1 tablespoon unsalted butter
Preparation
For pico de gallo, mix onion with key lime juice in a small bowl. Let sit for 10 minutes. In the meantime, combine tomatoes and cilantro in medium bowl. Stir in onion and lime juice mixture, TABASCO® Sauce and avocado. Set aside.
Beat eggs with half and half and black pepper in medium bowl. Place butter in a large frying pan over medium high heat. Add eggs, stirring constantly for about 1 minute, until they begin to solidify. Reduce heat to low and continue stirring until set. Transfer to a platter. Serve Pico de Gallo on the side.
You will need:
Original Red Sauce
Our most versatile sauce. Enliven the flavor of any meal.