Deviled Eggs with TABASCO® Original Red Sauce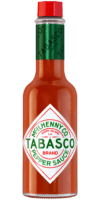 Original Red Sauce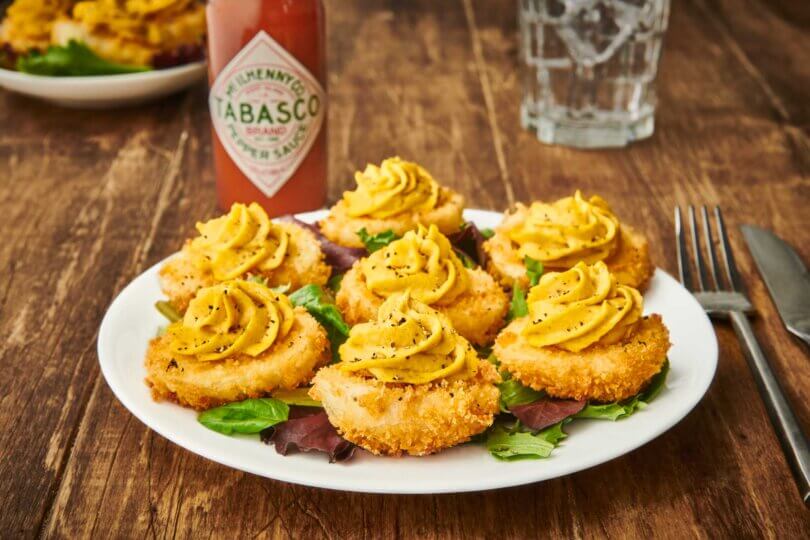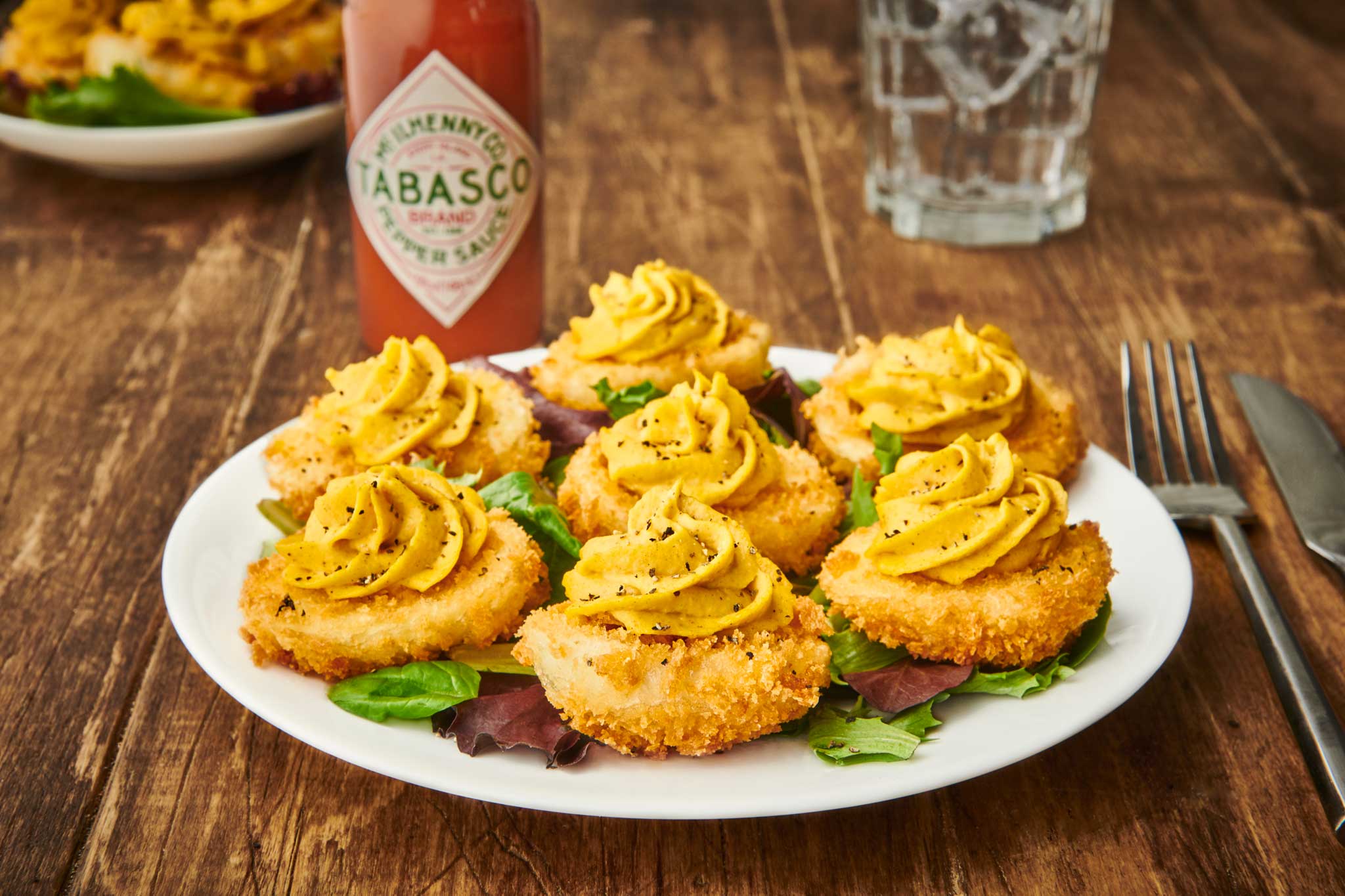 Ingredients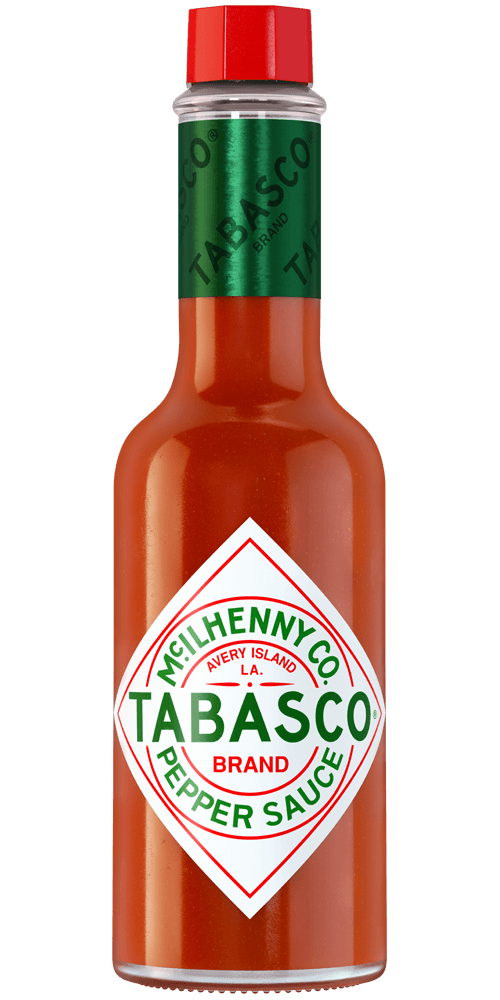 1/4 cup
TABASCO® Original Red Sauce
24 hard-boiled eggs
1 cup mayonnaise
1 1/2 tbsp curry powder
2 tbsp Dijon mustard
1 cup cornstarch
12 eggs, raw, separated, whites only
1 qt panko breadcrumbs
Preparation
Preheat a deep-fryer to 350ºF.
Cut hard-boiled eggs in half lengthwise; separate yolks from whites.
Push hard-boiled egg yolks through a tamis into a bowl.
Add TABASCO® Original Red Sauce, mayonnaise, curry powder and Dijon; mix until smooth. Place mixture into a piping bag with a star tip.
Lightly dust hard-boiled egg whites with cornstarch, shaking off any extra. Place into the whisked raw egg whites. Remove hard-boiled egg whites and place into the Panko breadcrumbs.
Place breaded egg whites into the fryer until golden brown.
Pipe filling into fried whites.
You will need:
Original Red Sauce
Our most versatile sauce. Enliven the flavor of any meal.