Cheddar Biscuit Bacon & Egg Breakfast Sandwich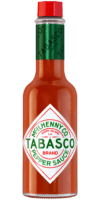 Original Red Sauce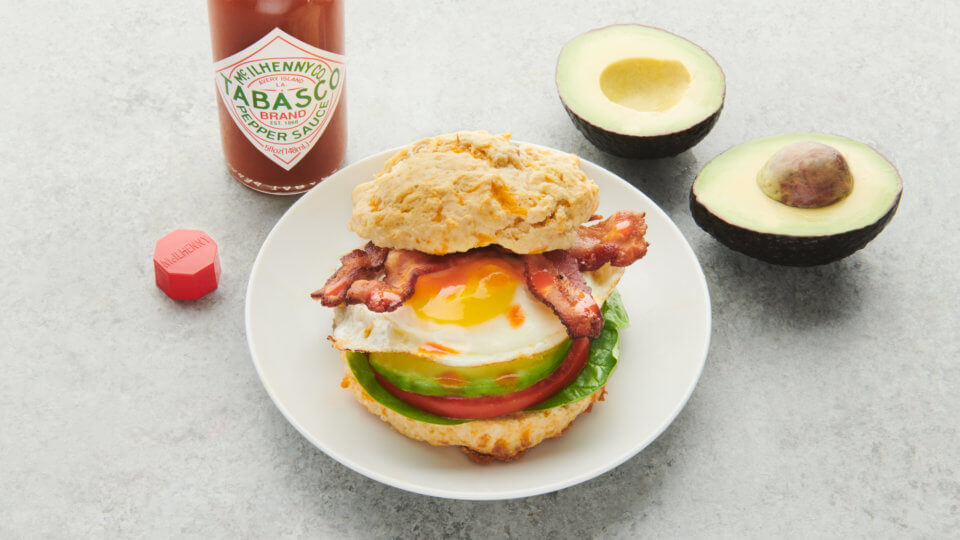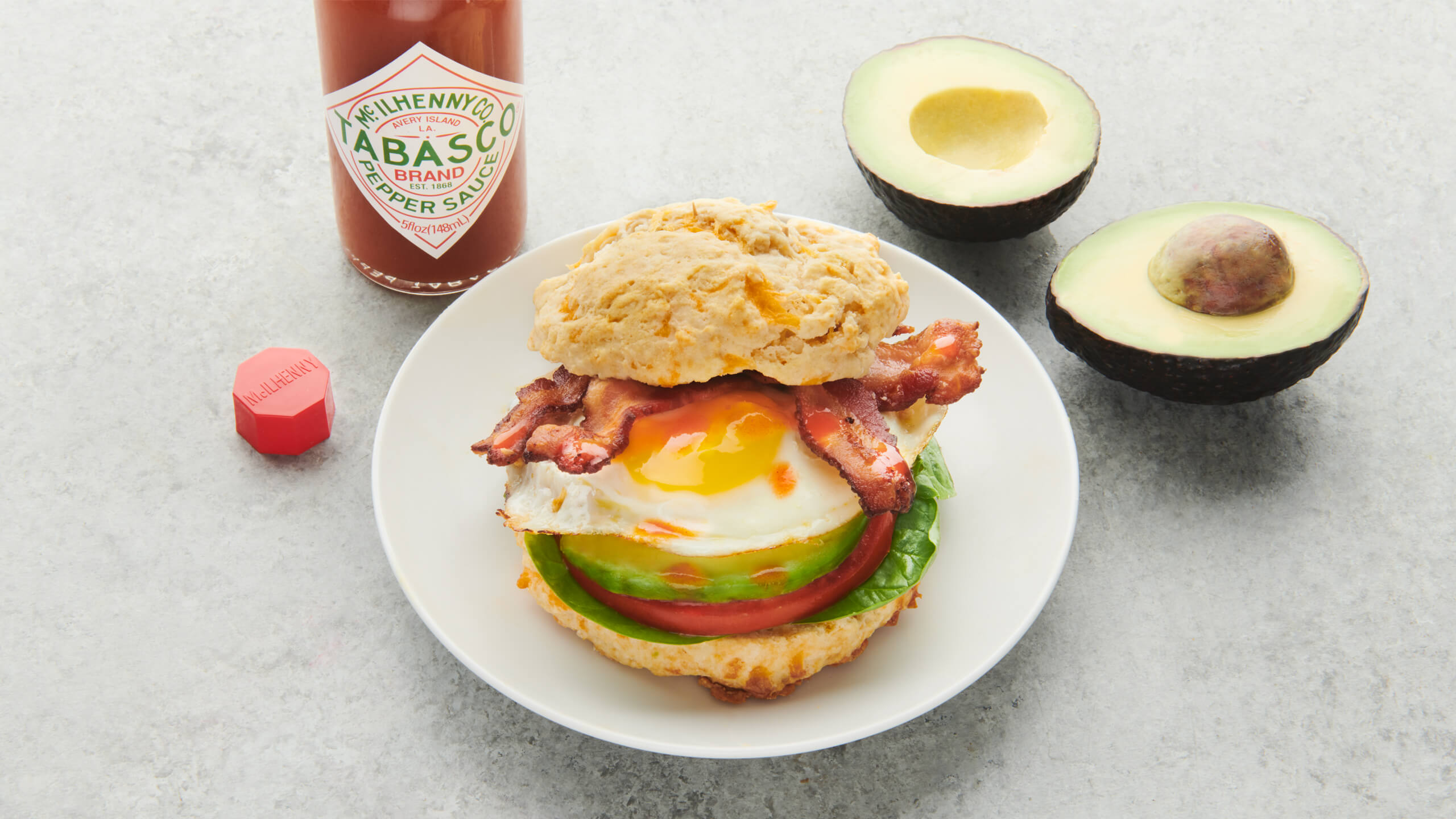 Ingredients
1 ½ Tbsp TABASCO® brand Original Red
2 ½ cups Biscuit Baking Mix
4 Tbsp Cold Butter, Diced
¾ cup Whole Milk
1 cup Cheddar Cheese, Grated
½ tsp Garlic Powder
6 slices Smithfield Thick Cut Bacon, Cooked, Halved
6 each Pan Fried Eggs
¾ cup Fresh Baby Spinach
6 each Fresh Tomato Slices
2 each Fresh Avocado, Sliced
¼ tsp Salt
Pinch Black Pepper
Preparation
Preheat oven to 400F.
To make biscuits, gently combine butter and baking mix. Add Tabasco, milk, Cheddar and garlic powder. Mix until just combined. Place ½ cup portions of biscuit dough onto an ungreased sheet pan. Place in oven and bake for 15-20 minutes or until fully cooked and golden brown. Remove from oven and set aside.
To assemble sandwich, slice each biscuit in half. Place the spinach on the bottom half and top with the sliced avocado, bacon and tomato. Sprinkle salt and pepper on tomato and top with the fried egg. Place the biscuit top on last. Serve
Tips/Hacks:
When utilizing a pre-made biscuit, cut the biscuit in half and toast it. Then apply this simple flavored butter recipe to each side and assemble as above:
•¼ stick Melted Butter
•2 Tbsp Tabasco Original
Biscuits can be made ahead of time and frozen.
Toast the cut biscuits for even more texture and flavor.
You will need:
Original Red Sauce
Our most versatile sauce. Enliven the flavor of any meal.