Egg, Chorizo, and Potato Breakfast Taco
Hello, breakfast-in-bed tacos. DVR not included.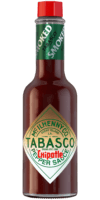 Chipotle Sauce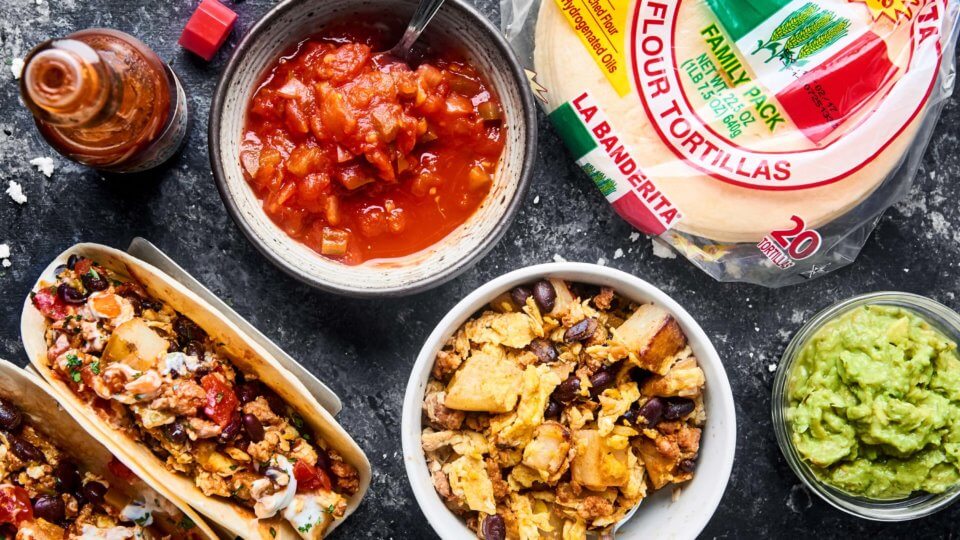 Ingredients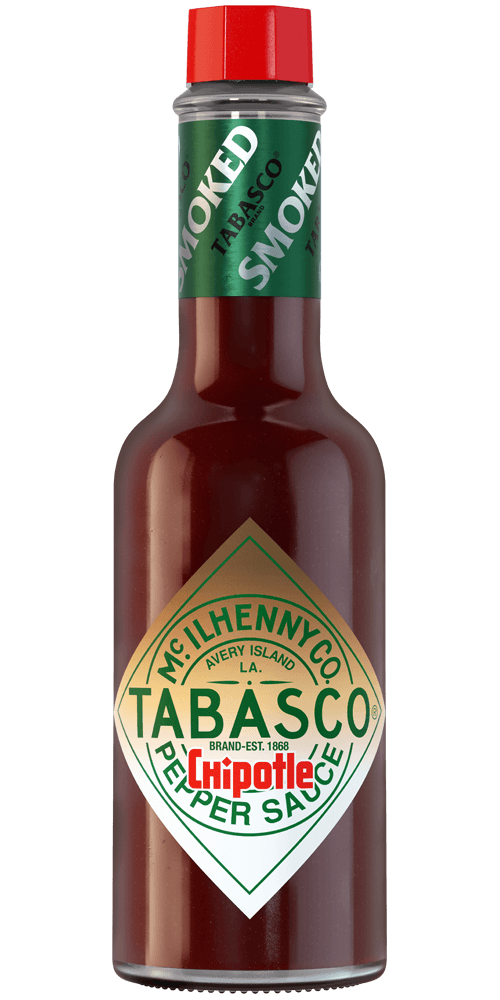 1 tablespoon
TABASCO® Chipotle Sauce
+ more for topping
1 (8 oz) roll chorizo
2 tablespoons butter
1 pound russet potato, peeled and cubed into 1/2 in cubes
6 large eggs beaten
1 (4 oz) can diced green chiles, drained
1 (15 oz) can black beans, drained and rinsed
1/4 cup salsa + more for topping
salt, to taste
6 La Banderita Fajitas Flour Tortillas
Crema - Mexican Style Cream, for topping
Preparation
Heat a large non-stick pan over medium heat.
Once hot, add in chorizo. Cook, breaking it up as you go along, until cooked through.
Remove from pan and set aside.
Add butter to pan and melt. Once melted, add potatoes and cook for about 10 minutes, stirring often, until tender and cooked through.
Pour in beaten eggs, and cook, stirring with a spatula, until eggs are firm and cooked.
Turn off heat and stir in TABASCO®, green chiles, black beans, and salsa. Taste and season with salt, if necessary.
Fill tortillas with mixture and top with crema, more TABASCO®, and salsa!
You will need:
Chipotle Sauce
A smoky, flavorful sauce. Pairs well with any BBQ dish.