Classic Eggs Benedict
* Note that the Hollandaise sauce recipe contains TABASCO® Sauce as an ingredient. So don't double up on it with the TABASCO® Sauce in this recipe, unless you like it super hot!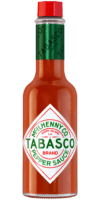 Original Red Sauce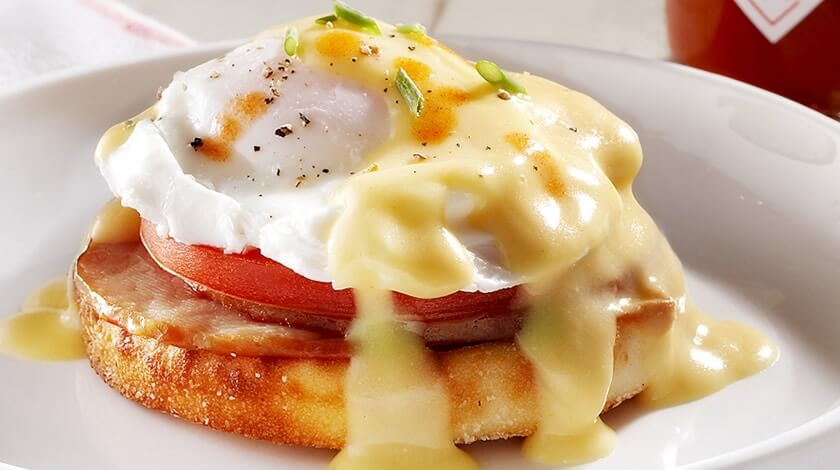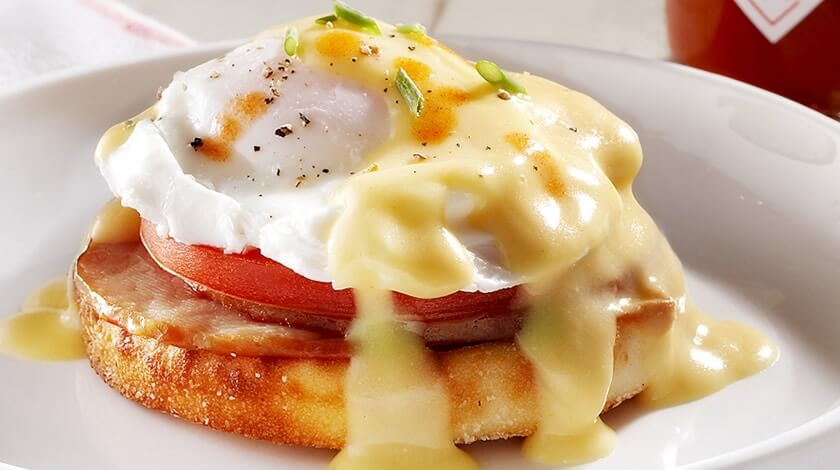 Ingredients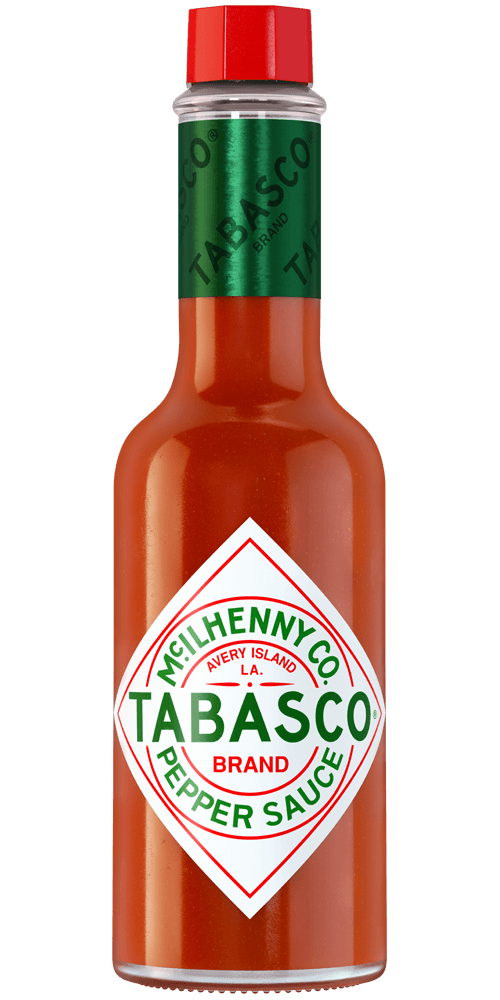 1 1/2 teaspoons
TABASCO® brand Original Red Sauce
1 (1.25-ounce) envelope Hollandaise sauce mix (Or, prepare Hollandaise sauce from scratch.*)
8 slices Canadian bacon
2 teaspoons white vinegar
8 large eggs
4 English muffins
2 tablespoons butter
Preparation
Prepare Hollandaise sauce according to package directions, adding TABASCO® Sauce when you add the water or milk (depending on directions). Or, prepare Hollandaise sauce from scratch.* Keep warm.
Cook bacon in a non-stick skillet over medium-high heat until lightly browned, about 1 minute per side. Set aside.
Fill non-stick skillet with water, about 3/4 full; add vinegar. Bring to a boil; reduce heat to low. Break eggs, one at a time into a saucer; slide each egg into simmering water, no more than 4 at a time. Cook 3 minutes or until eggs are set. Eggs are done when whites become opaque and yolks lose their shine. Repeat with remaining eggs. Remove eggs with a slotted spoon. You can keep eggs on a paper towel-lined plate until you are ready to assemble. While eggs are cooking, split and toast the English muffins. Once toasted, butter lightly.
To assemble, place two English muffin halves on a plate. Top each half with a slice of Canadian bacon and a poached egg. Pour Hollandaise over the top and serve immediately.
For a tasty variation, add a colorful slice of tomato or avocado underneath the poached eggs.
You will need:
Original Red Sauce
Our most versatile sauce. Enliven the flavor of any meal.