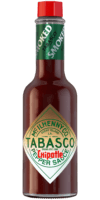 Chipotle Sauce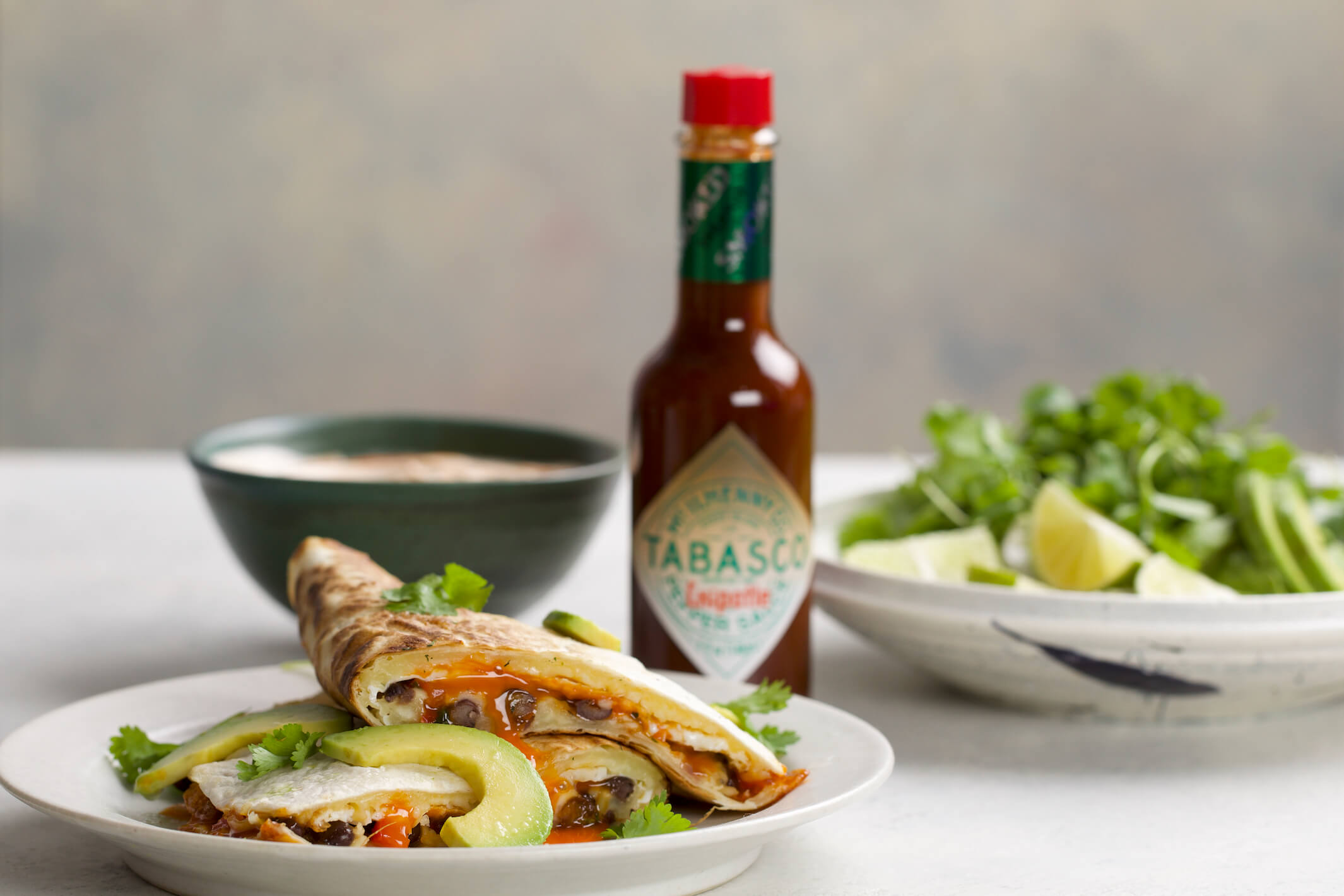 Ingredients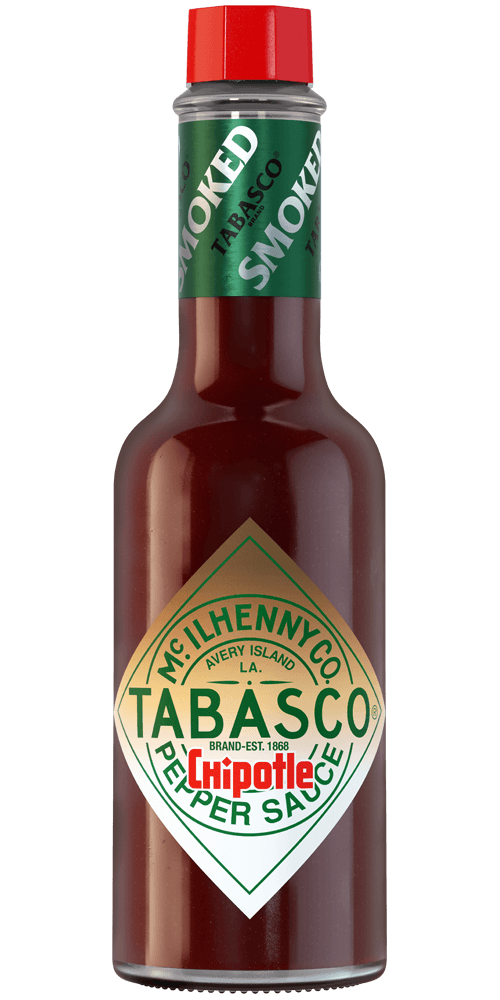 4 tsp
TABASCO® Chipotle Sauce
, divided
1 (14 oz) can black beans, drained and rinsed
1 small red onion, finely diced
1 small red pepper, diced
Handful cilantro leaves, roughly chopped, plus more to garnish
1 tsp ground cumin
Juice of ½ lime
Salt and freshly ground black pepper
2/3 cup sour cream
1 tbl vegetable oil
2 large eggs
2 large flour tortillas
8 oz grated cheese (preferably a combination of mature cheddar and Monterey Jack)
1 avocado, sliced
Lime wedges
Preparation
In a bowl, mix together the black beans, onion, red pepper, coriander, cumin, half the TABASCO® Chipotle Sauce, and the lime juice. Season with salt and pepper and set aside.
Stir together sour cream and the remaining TABASCO® Chipotle Sauce and set aside.
Heat the oil in a non-stick frying pan over high heat. Crack the eggs into the pan and fry until the edges are crispy and the whites are set. The yolks should still be runny as they will cook further in the quesadilla.
Place the frying pan over medium heat. Place one tortilla in the frying pan and sprinkle ¼ of the cheese over half of the tortilla. Top with ½ of the bean mixture, followed by 1 fried egg. Finally, top the egg with another ¼ of the cheese, and fold the tortilla to encase the filling.
Continue to cook for several minutes, until the underside of the tortilla is golden, and the cheese begins to melt.
Flip the quesadilla, being careful not to lose the filling or break the egg yolk, and continue to cook until both sides are golden, and the filling is warmed through, about 2 more minutes.
Remove from the pan and repeat with remaining ingredients.
Slice each tortilla in half, top with avocado, lime and cilantro, and serve with the sour cream chipotle dip.
You will need:
Chipotle Sauce
A smoky, flavorful sauce. Pairs well with any BBQ dish.