Zucchini Shakshuka with Avocado and Feta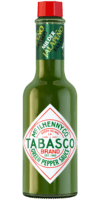 Green Jalapeño Sauce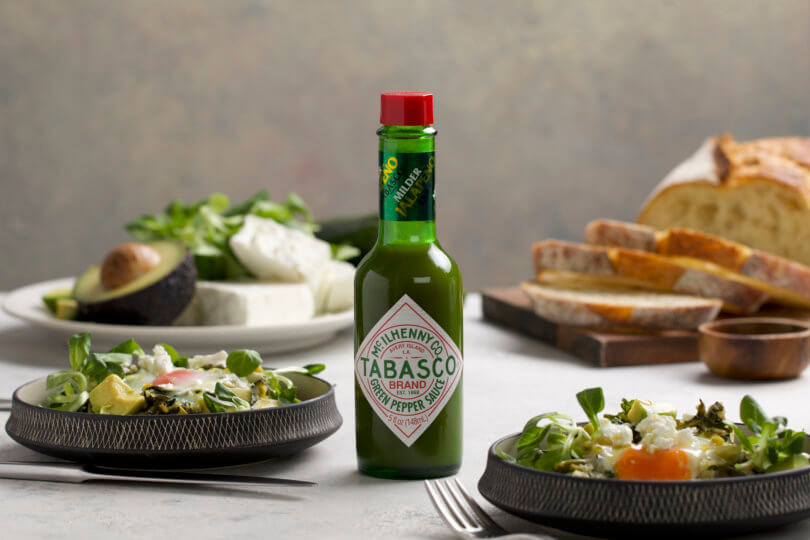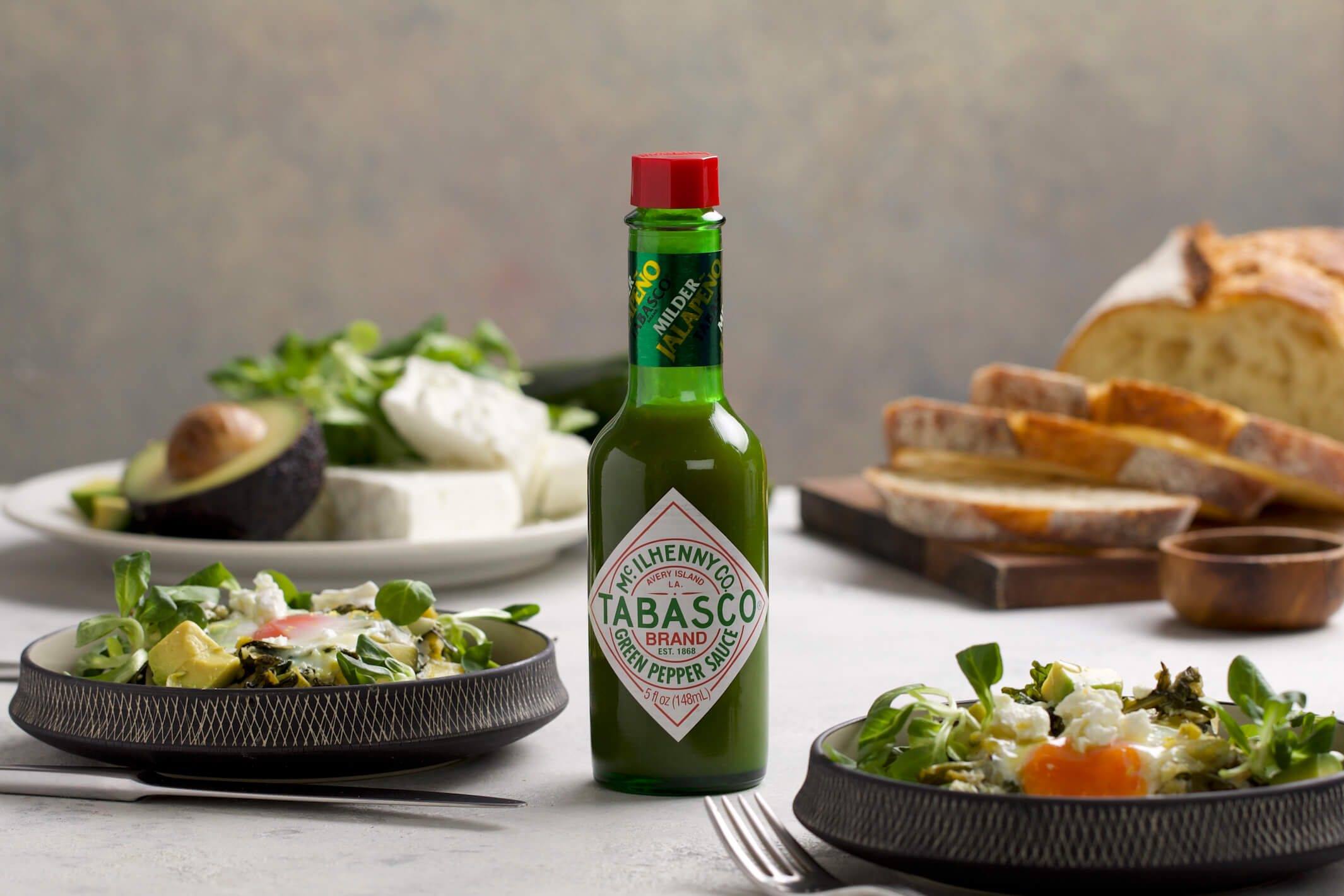 Ingredients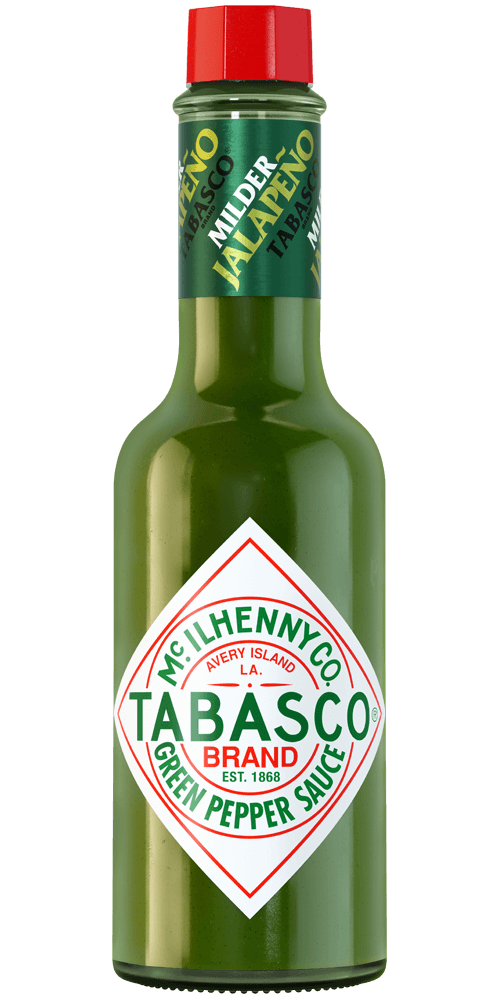 2-3 tsp
TABASCO® Green Jalapeño Sauce
(plus more to serve)
1 tbl olive oil
2 leeks, trimmed and finely sliced
Salt
3 cloves garlic, crushed
½ tsp ground coriander
14 oz spinach leaves, roughly chopped
8 oz curly kale, stems removed and roughly torn
2 large zucchinis, 1 coarsely grated, 1 diced into 2cm cubes
8 oz frozen peas, defrosted
1 lemon, zested and juiced
¼ cup tender green herbs (such as coriander, mint and parsley), roughly chopped
4 large or 6 medium eggs
2 oz crumbled feta cheese, divided
1 avocado, diced
Toasted sourdough bread, to serve (optional)
Leafy salad leaves, to garnish (optional)
Preparation
To make the shakshuka:
Heat the oil in a large, deep saute pan over medium heat.
Add leeks and a large pinch of salt and cook for 5-8 minutes or until softened and slightly golden.
Add the garlic and ground coriander, and continue to cook for 1 minute until fragrant.
Add spinach, cover with a lid and cook for 2-3 minutes, until wilted - you may need to add this in several batches depending on the size of your pan.
Add the kale, diced zucchini, peas, lemon juice and TABASCO® Green Jalapeño Sauce, and stir to combine. Reduce heat to medium/low.
Cover the pan with a lid and continue to cook, stirring occasionally, for 5 minutes until the vegetables are tender.
Remove the lid and stir through the herbs and grated zucchini. Continue to cook for another 2-3 minutes.
Using a spoon, create wells in the mixture - 1 for each egg.
Crack an egg into each well, and continue to cook over a low heat, uncovered, for 5-8 minutes, until the egg whites are mostly opaque.
Cover with the lid, remove from the heat, and allow to sit for a further 5-8 minutes. The residual heat will continue to gently cook the eggs.
To assemble:
Sprinkle with feta, avocado, leaves (if using), lemon zest and a dash more TABASCO® Green Jalapeño Sauce.
Divide between plates, giving 1 egg to each person.
Enjoy alongside toasted sourdough, if desired.
You will need:
Green Jalapeño Sauce
Mild jalapeño flavor. Pairs well with dips and Mexican cuisine.