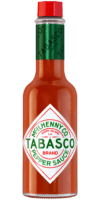 Original Red Sauce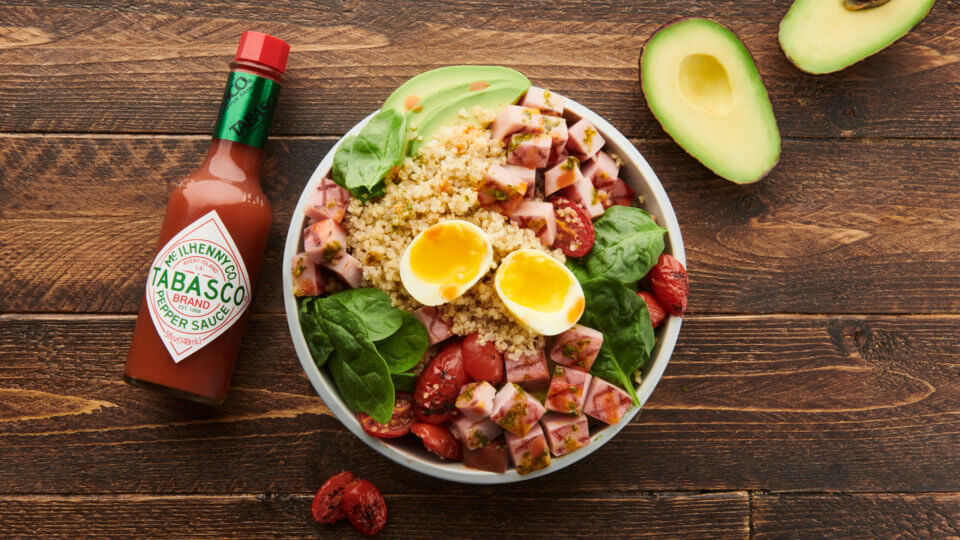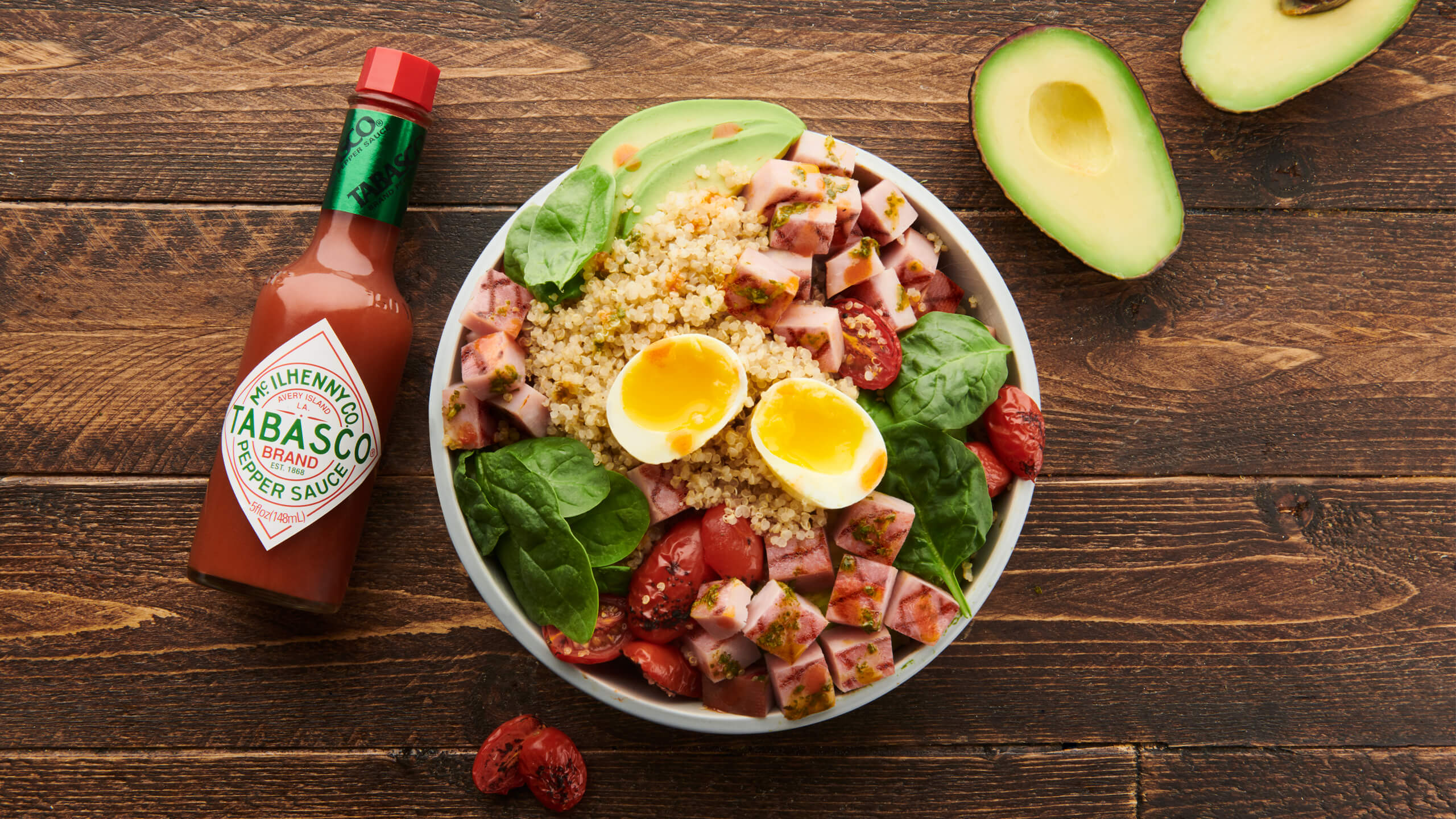 Ingredients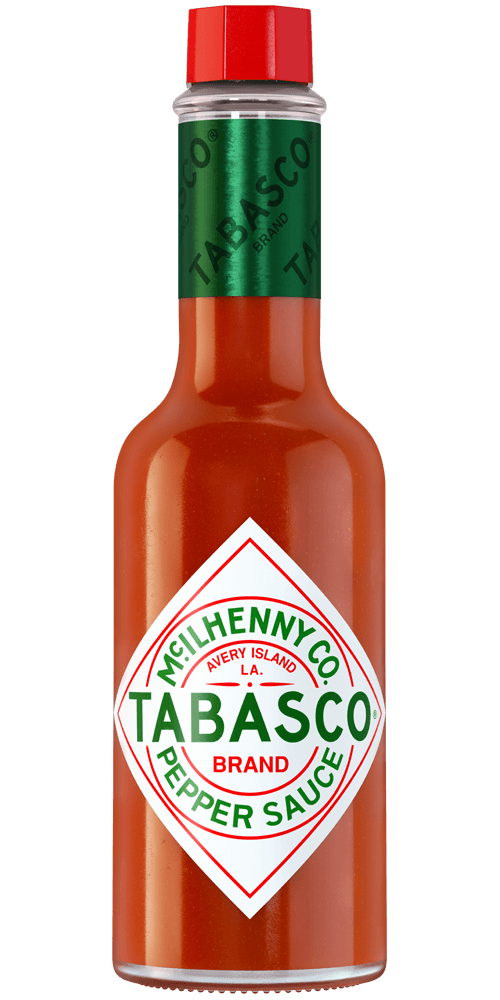 1 Tbsp
TABASCO® brand Original Red Sauce
¾ cups Fresh Cilantro
1 each Garlic Cloves
2 Tbsp Lime Juice
¼ cup Light Olive Oil
2 tsp Honey
2 cups Smithfield Smokehouse Reserve Applewood Smoked Boneless Ham, Thick Sliced, Cubed
4 cups Quinoa, Cooked
2 each Ripe Avocados, Sliced
1 cup Fresh Baby Spinach
1 cup Heirloom Tomatoes, Halved, Oven Roasted
4 each Poached Eggs
Preparation
Combine all ingredients for the vinaigrette and puree until smooth. Set aside.
Combine quinoa with the vinaigrette. Assemble each bowl by placing 1 cup of the quinoa and vinaigrette on bottom and topping with a ½ cup of the ham, ¼ of the sliced avocado, ¼ cup of the tomatoes and spinach and one poached egg. Serve.
Tips/Hacks:
Change up your grains and beans for different textures and flavors. Brown rice, lentils, black beans and others work great for this recipe.
This can be served with crostini or similar types of toast/breadsticks to enhance the presentation.
You will need:
Original Red Sauce
Our most versatile sauce. Enliven the flavor of any meal.