Bloody Mary Eggs Benedict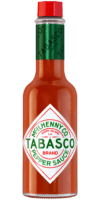 Original Red Sauce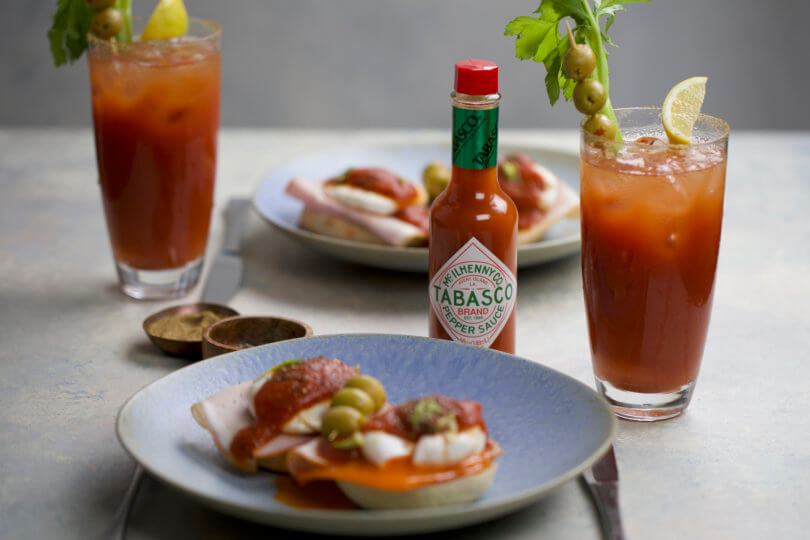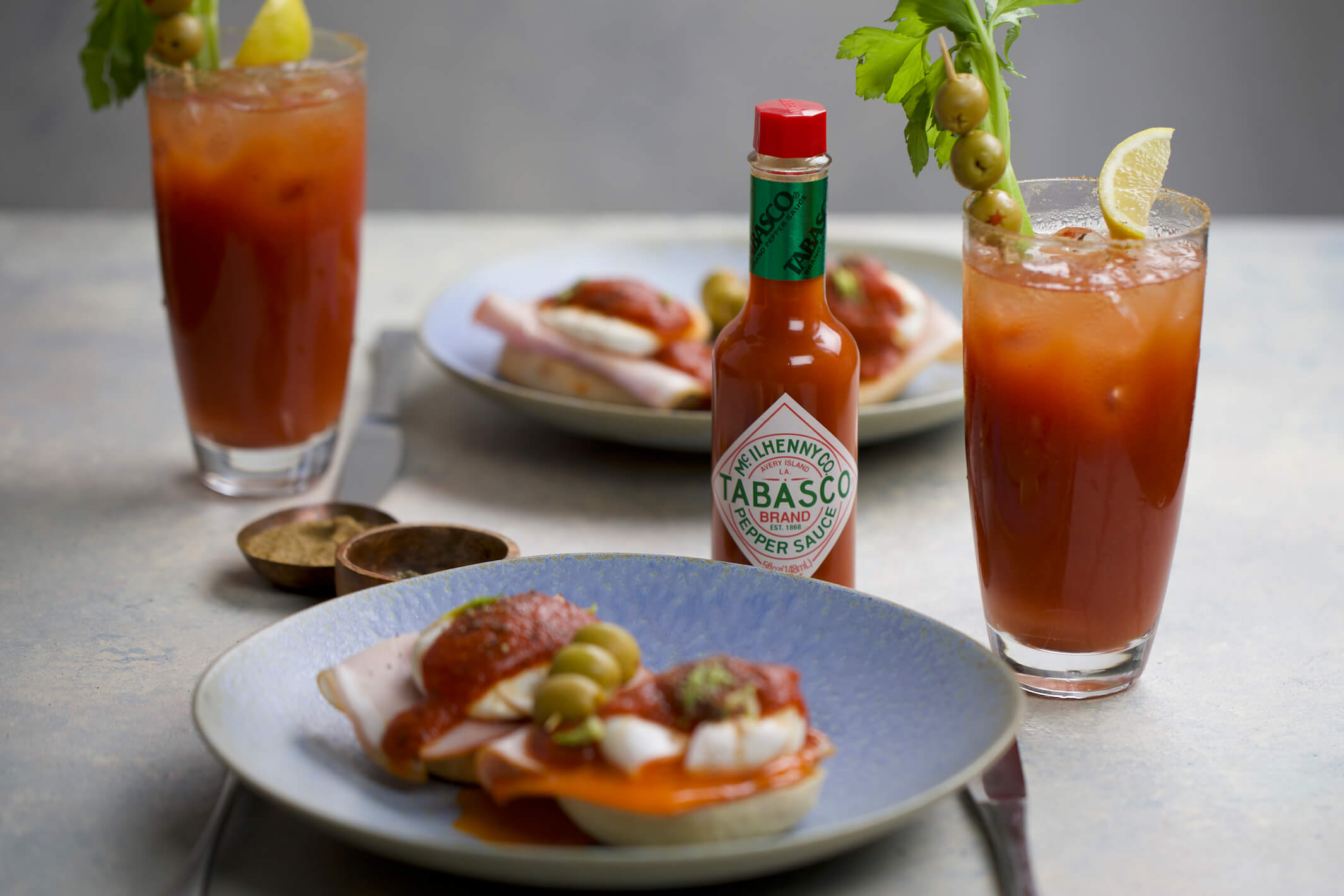 Ingredients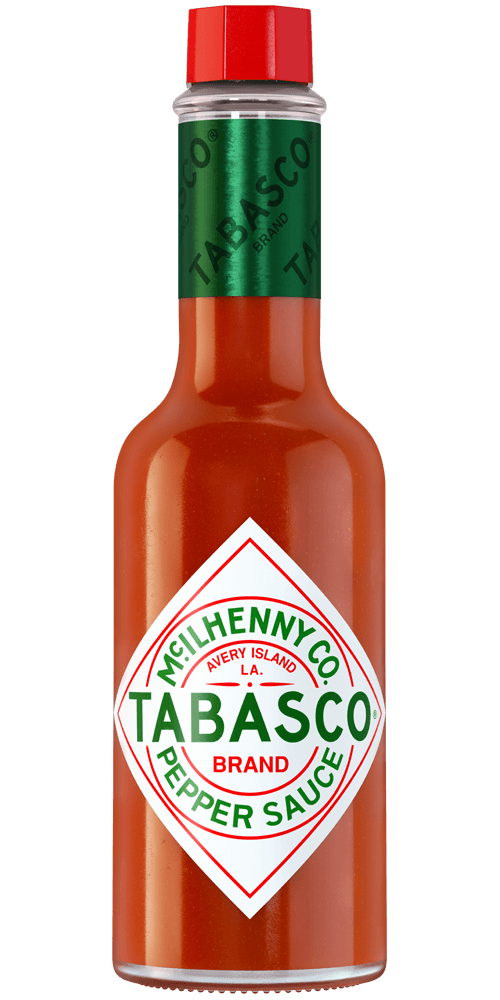 2 tsp
TABASCO® Original Red Sauce
1 cup tomato puree
1 tbl Worcestershire sauce
2 tsp horseradish sauce
1-2 tsp granulated sugar
½ tsp celery salt
Juice of ½ lemon
Freshly ground black pepper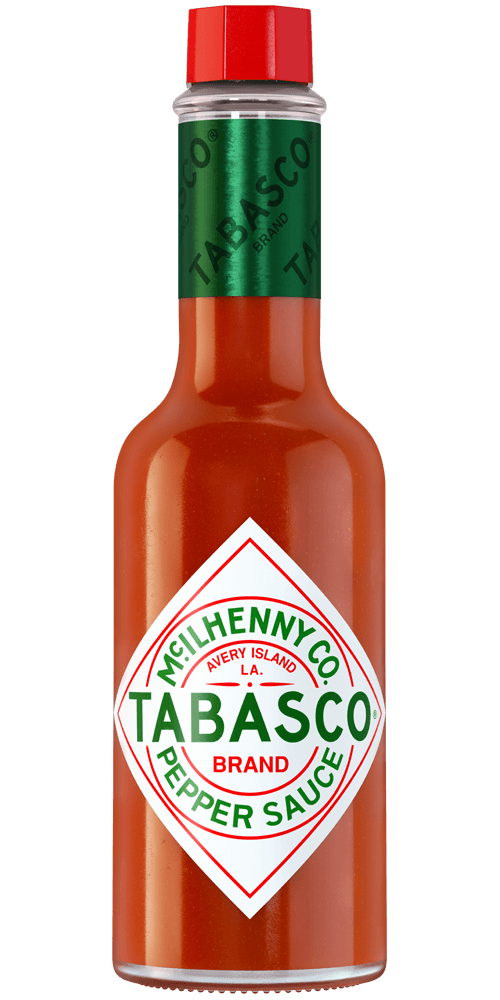 TABASCO® Original Red Sauce
, to taste
4 eggs
Salt
2 English muffins, lightly toasted
2 slices deli ham or 4 pieces bacon, cooked
Celery salt
Freshly ground black pepper
Celery leaves, to garnish
Cocktail olives, to garnish
Preparation
To make the Bloody Mary Sauce:
In a medium saucepan, combine all of the sauce ingredients and place over medium-high heat.
Bring to a boil, then reduce the temperature to low and simmer for 10-15 minutes or until slightly thickened and concentrated.
Adjust seasoning as desired, and keep warm while you prepare the remaining elements.
To poach the eggs:
While the sauce cooks, bring a large pan of water to the boil.
Add a generous pinch of salt then reduce to a simmer and carefully crack in the eggs (in batches if necessary).
Poach for 4-5 minutes until the whites have set.
Remove with a slotted spoon and transfer to a paper towel to drain.
To assemble:
Halve the English muffins and toast, cut side up, under a broiler for 2-3 minutes until golden.
Divide the ham or bacon between toasted muffins, and return to the grill for another minute to warm through.
Place the muffins on plates and top each with a poached egg.
Pour over some of the Bloody Mary sauce, and sprinkle with a little more celery salt, and a little more TABASCO® Original Red Sauce.
Garnish with celery leaves and olives, and serve immediately.
You will need:
Original Red Sauce
Our most versatile sauce. Enliven the flavor of any meal.