Breakfast Butternut Squash & Red Potato Hash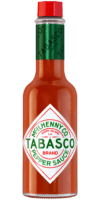 Original Red Sauce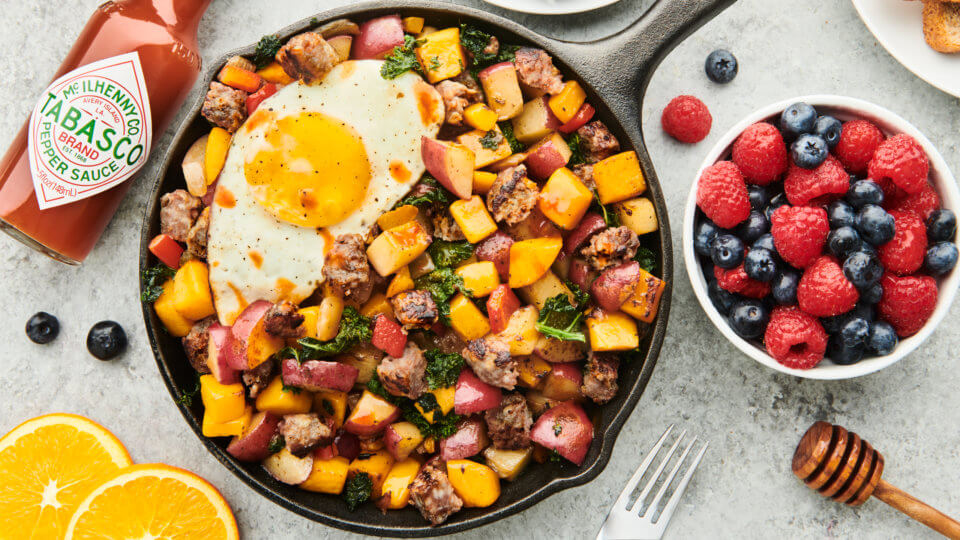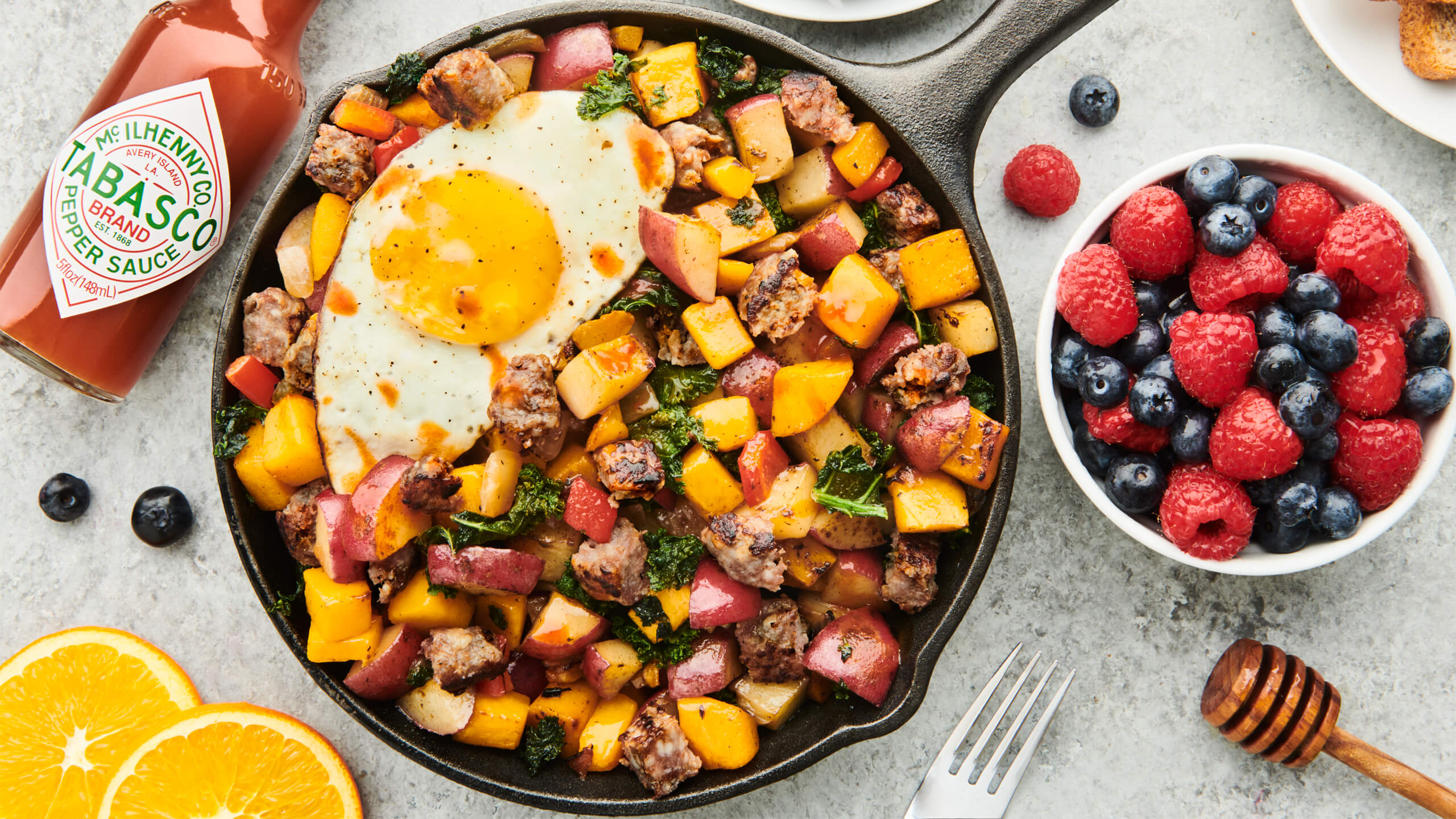 Ingredients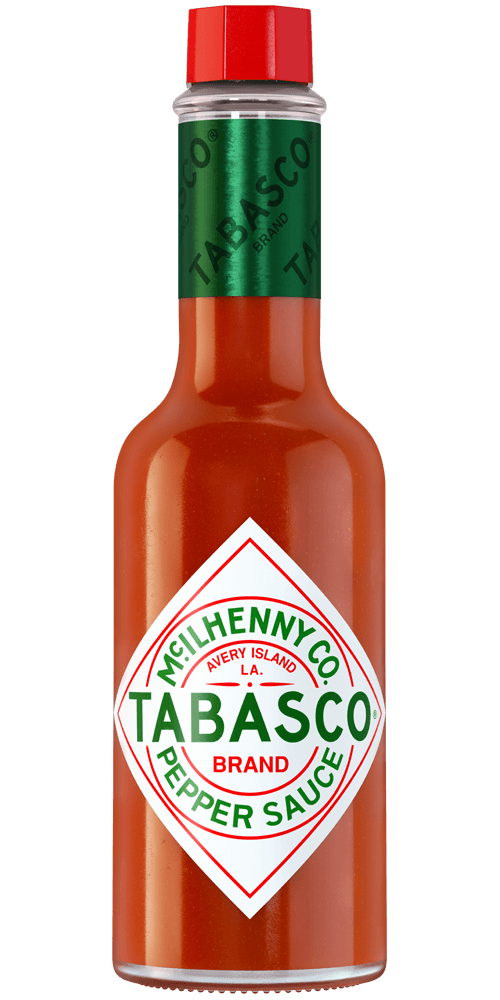 2 Tbsp
TABASCO® brand Original Red Sauce
1 pkg Smithfield Hometown Original Fresh Sausage Patties, Cooked, Crumbled (12 ounce)
1 ½ cup Onions, Diced
2 Tbsp Light Olive Oil
¼ cup Red Bell Peppers, Diced
2 Tbsp Garlic, Minced
3 cups Butternut Squash, Blanched, Diced
2 ¾ cup Red Potatoes, Blanched, Diced
½ Tbsp Salt
½ tsp Black Pepper
3 cups Fresh Kale, Chopped
6 each Pan Fried Eggs
Preparation
Caramelize the onions in the light olive oil. Add peppers and garlic, continue cooking until soft or approximately five minutes.
Add squash, potatoes, salt and pepper. Lightly toss in pan and continue cooking for two minutes.
Add Tabasco, kale and sausage, cook until kale is wilted. Remove from heat, portion into ¾ cup servings, top with a fried egg and serve.
Tips/Hacks:
Add the following spices to the above recipe for even more flavor:
•1 Tbsp Ground Coriander
•½ Tbsp Ground Cumin
Remove the eggs and kale to make this dish in advance and refrigerate/freeze. Then add the fried egg and kale when reheating.
You will need:
Original Red Sauce
Our most versatile sauce. Enliven the flavor of any meal.