Tomatillo and Chicken Tortilla Soup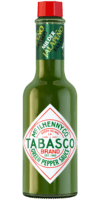 Green Jalapeño Sauce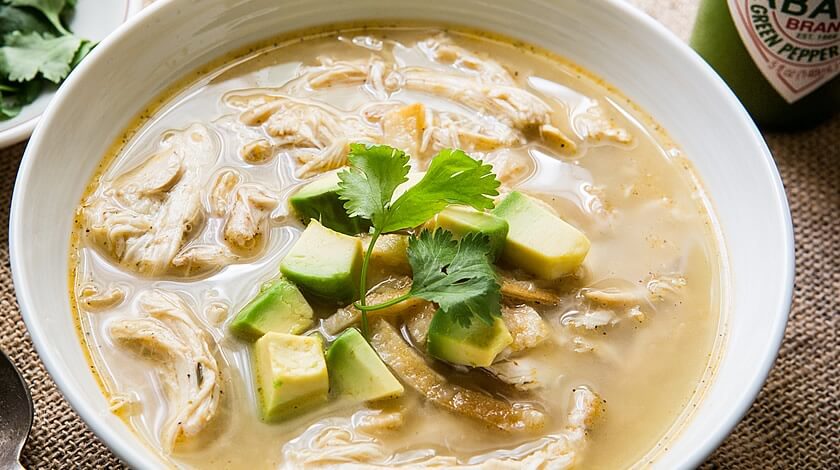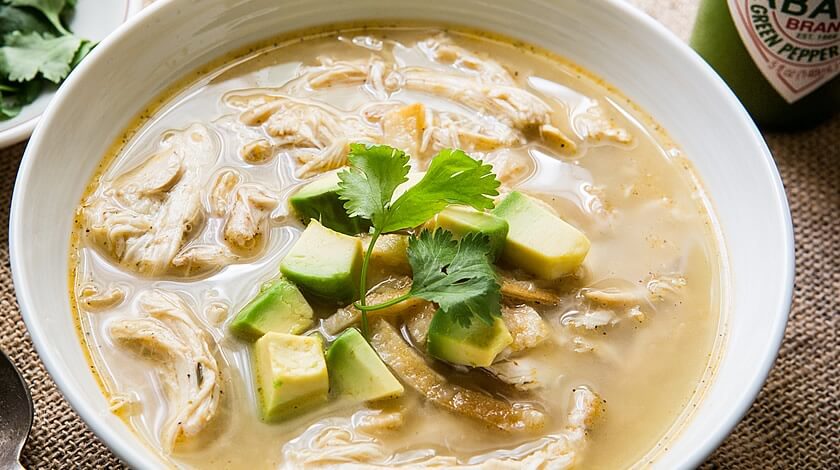 Ingredients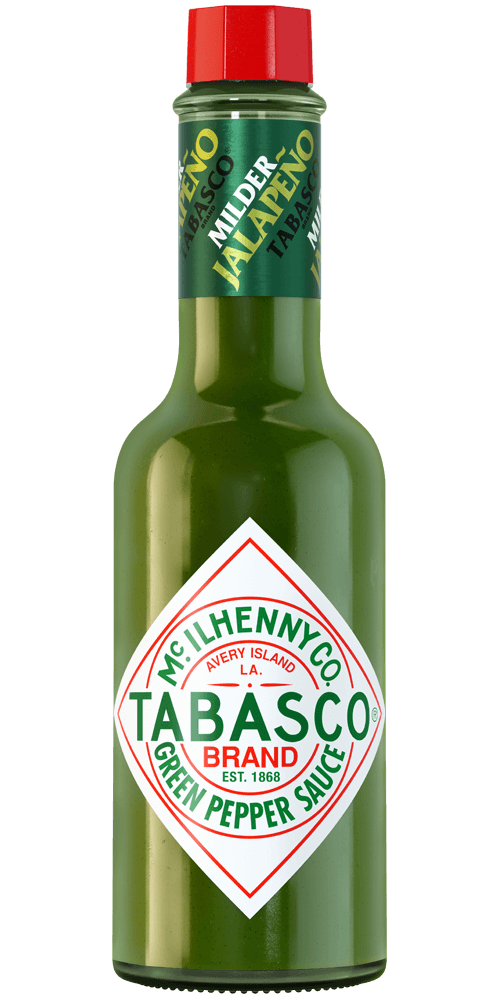 4 tablespoons
TABASCO® brand Green Jalapeño Pepper Sauce
2 cloves garlic, blanched lightly in salted water
1 pound green tomatillos, peeled from husk and blanched until tender
1 red onion, cut into 1/2-inch rings
1 serrano pepper, grated
1/2 cup cilantro leaves, stems and roots, washed and roughly chopped
1 teaspoon light agave nectar
1 tablespoon olive oil
1/2 Hass avocado
Sea salt, to taste
1 (5-pound) whole chicken
5 garlic cloves, crushed
1 bunch thyme
1 bay leaf
3 tablespoons tomato paste
6 quarts filtered water
1 white onion, cut in half
3 cups tortilla strips
1 1/2 Hass avocados, diced
1 cup cilantro leaves, chopped
3 fresh limes, quartered
Preparation
Tomatillo Puree
In small pot, bring salted water to a simmer and blanch garlic cloves for 2 minutes then set aside. In large pot, blanch green tomatillos for 3-5 minutes until tender; remove and bring to room temperature.
Heat grill to medium-high heat and char the red onion until blackened and tender the whole way through.
Combine garlic, tomatillos, red onion and remaining ingredients in a food processor and puree until smooth. Set aside.
Chicken and Broth
Rinse chicken inside and outside the cavity and place in a large pot; cover with cold water. Heat stove to high-heat and cook rapidly for five minutes, skimming the surface frequently.
Lower to low-heat and add all ingredients except onion to the pot and simmer for 2 hours and 45 minutes.
Heat grill or open stovetop to medium-high heat and place the onions over the flame until charred. Set aside.
Strain the chicken mixture through a fine mesh sieve lined with cheesecloth, reserving the chicken. Cool the broth immediately. Once the cooked chicken is cool, pull the meat into ribbons and reserve in the refrigerator.
In a large stock pot, bring the broth to a boil and add chicken and charred onion. Once hot, stir in the tomatillo puree. Cook for 5 minutes then remove from heat.
Serve
To serve, ladle 3 cups of soup into individual soup bowls and garnish with tortilla strips, avocado, cilantro leaves and a squeeze of fresh lime.
You will need:
Green Jalapeño Sauce
Mild jalapeño flavor. Pairs well with dips and Mexican cuisine.