Caldo Tlalpeño
Created by Chef Roberto Santibañez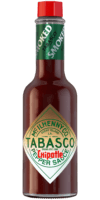 Chipotle Sauce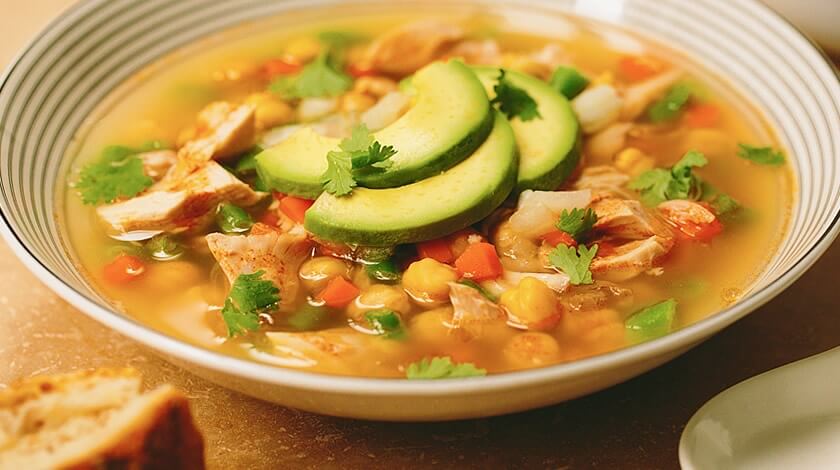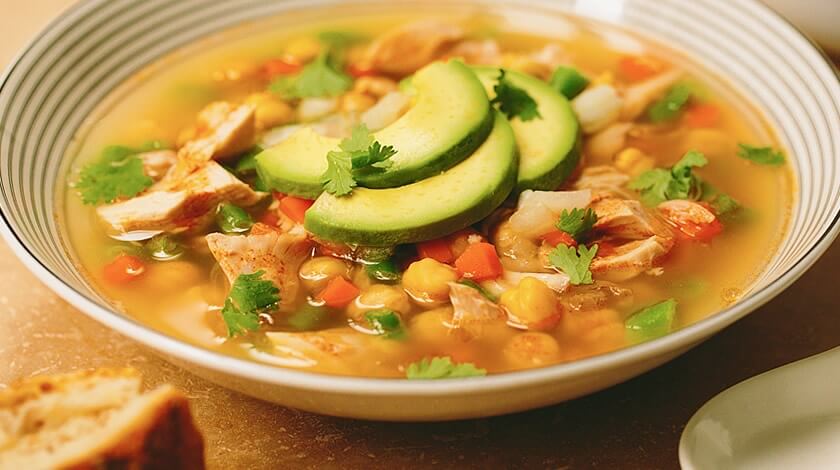 Ingredients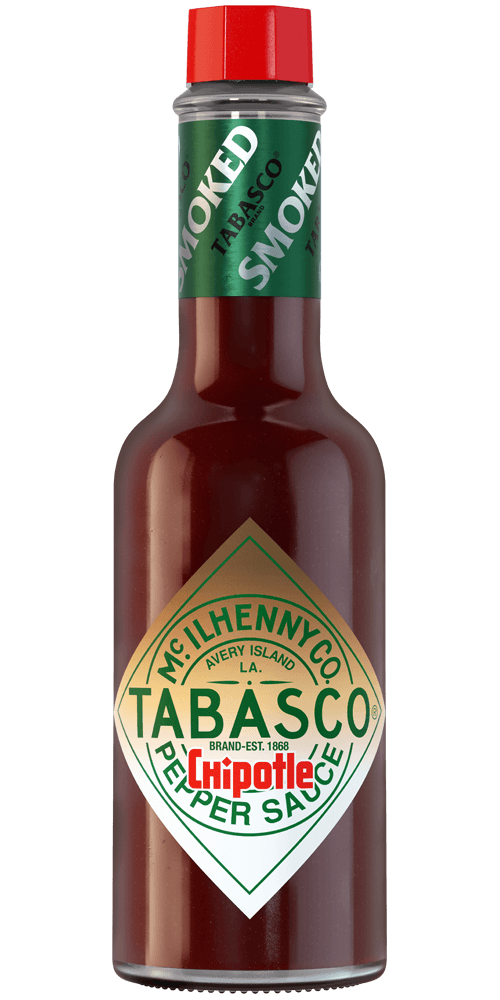 4 tablespoons
TABASCO® brand Chipotle Pepper Sauce
2 quarts chicken broth
2 small garlic cloves
2 carrots, diced in 1/4-inch pieces
1/2 pound tender green beans, diced in 1/4-inch pieces
1 (15.5-ounce) can chickpeas, drained
6 sprigs cilantro
3 sprigs spearmint
1/2 teaspoon kosher salt, adjust to taste
1/2 rotisserie chicken, skinned and sliced into 1-inch pieces
1 onion, chopped
2 avocados, sliced
Cilantro
2 large limes, sliced into 8 wedges
Preparation
In a large saucepan, add broth, TABASCO® Chipotle Sauce and garlic; bring to a boil. Add carrots and cook 7 minutes. Add green beans and cook 7 minutes. Add chickpeas, cilantro and mint; cook 5 minutes. Discard mint, cilantro and garlic if they do not disintegrate. Add salt. Add chicken and heat 2 minutes.
In each bowl, add 1 tablespoon onion, sliced avocado and cilantro; squeeze lime wedge and add soup to bowl.
You will need:
Chipotle Sauce
A smoky, flavorful sauce. Pairs well with any BBQ dish.