Lime-Grilled Shrimp Tacos with Chipotle Crema
Created by Chef Jesse Perez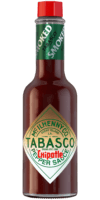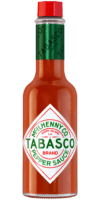 Chipotle Sauce, Original Red Sauce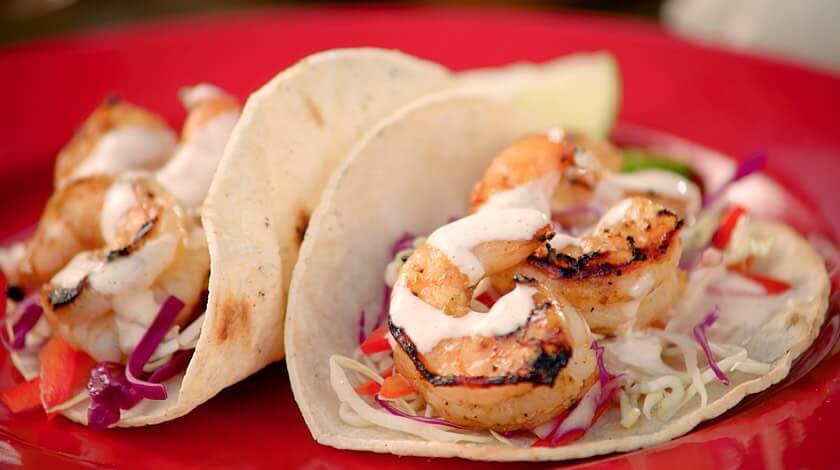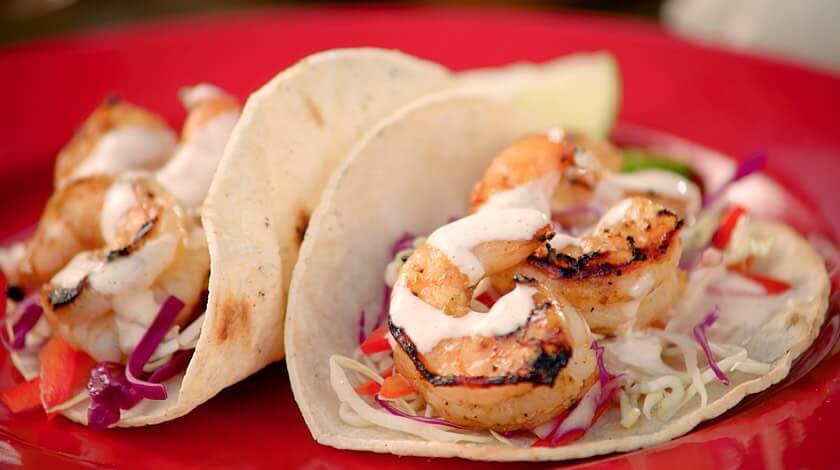 Ingredients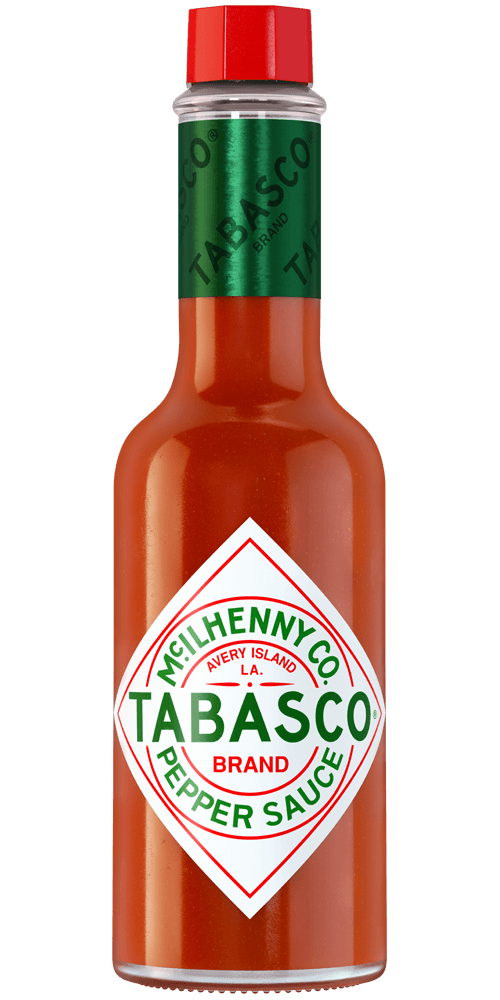 2 teaspoons
TABASCO® brand Original Red Sauce
1/4 cup light brown sugar
3 tablespoons fresh lime juice
2 teaspoons lime zest
2 tablespoons extra virgin olive oil
1/2 teaspoon sea salt
2 teaspoons smoked sweet Spanish paprika
2 pounds large (16/20) uncooked shrimp, peeled, tail off and deveined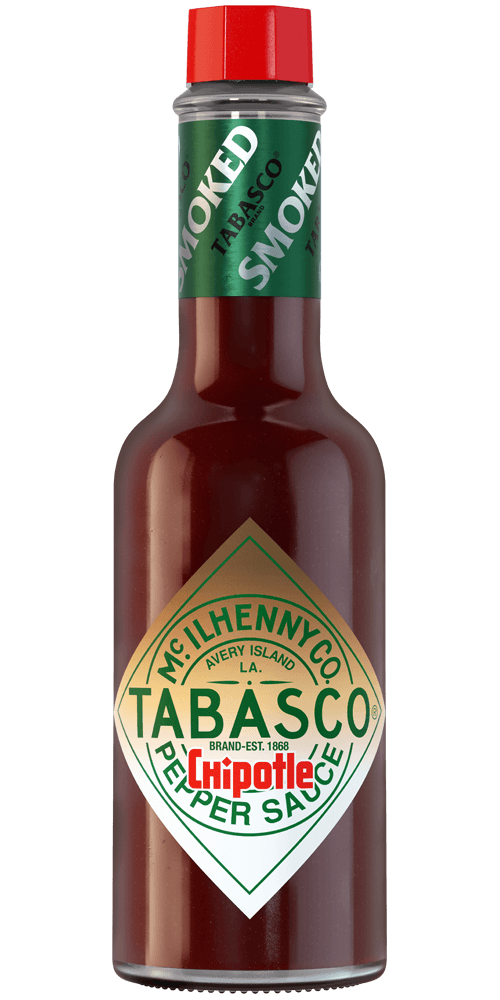 2 tablespoons
TABASCO® brand Chipotle Pepper Sauce
, or more to taste
1/2 cup sour cream
1/2 cup mayonnaise
1/4 cup fresh lemon juice
1/4 cup fresh lime juice
2 teaspoons smoked sweet Spanish paprika
1 teaspoon sea salt
-
8 corn or flour tortillas
Sliced red and green cabbage, for garnish
Sliced red peppers, for garnish
Preparation
Prepare Shrimp: Mix brown sugar, lime juice, lime zest, olive oil, TABASCO® Original Red, salt and paprika in a medium bowl and mix well. Add shrimp and stir to coat evenly. Let marinate 30 minutes to an hour for best flavor.
Prepare Chipotle Crema: Place TABASCO® Chipotle Sauce, sour cream and remaining ingredients in a medium bowl; stir until fully mixed and evenly smooth in texture. If an extra spicy kick is desired, simply add a few more dashes of TABASCO® Chipotle Sauce. Set aside and keep cool.
Heat grill to medium-high heat. Thread shrimp onto metal skewers evenly, about 5-6 shrimp per skewer. Lightly oil grill to prevent shrimp from sticking to grates. Grill shrimp until just cooked through, about 2 minutes per side until just pink and opaque.
Heat the tortillas on the grill until warm, about 5 seconds per side. Top each with shrimp, cabbage, peppers and the Chipotle Crema. Serve immediately.
You will need:
Chipotle Sauce
A smoky, flavorful sauce. Pairs well with any BBQ dish.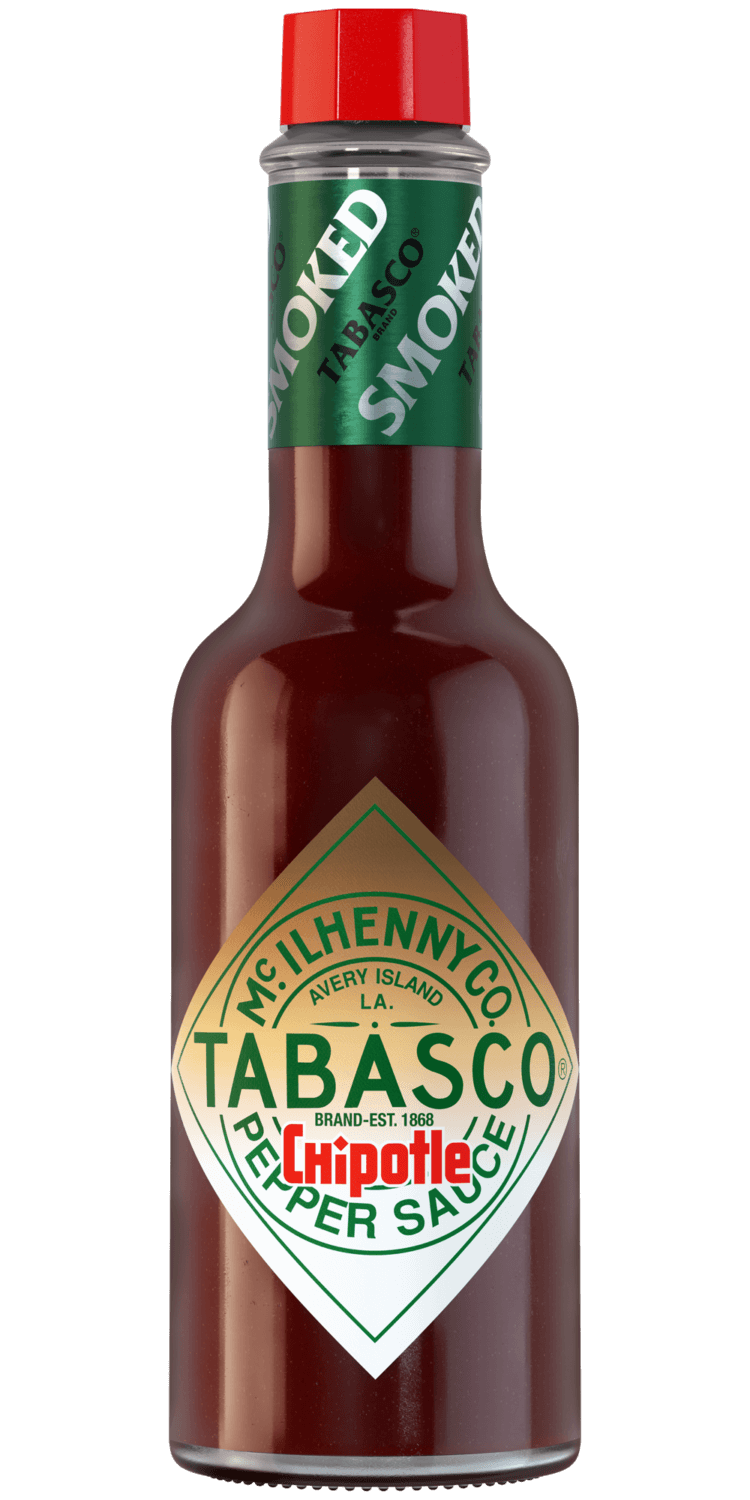 You will need:
Original Red Sauce
Our most versatile sauce. Enliven the flavor of any meal.