Mexican Street Corn Chowder
by Karly Gomez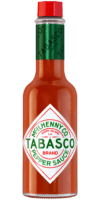 Original Red Sauce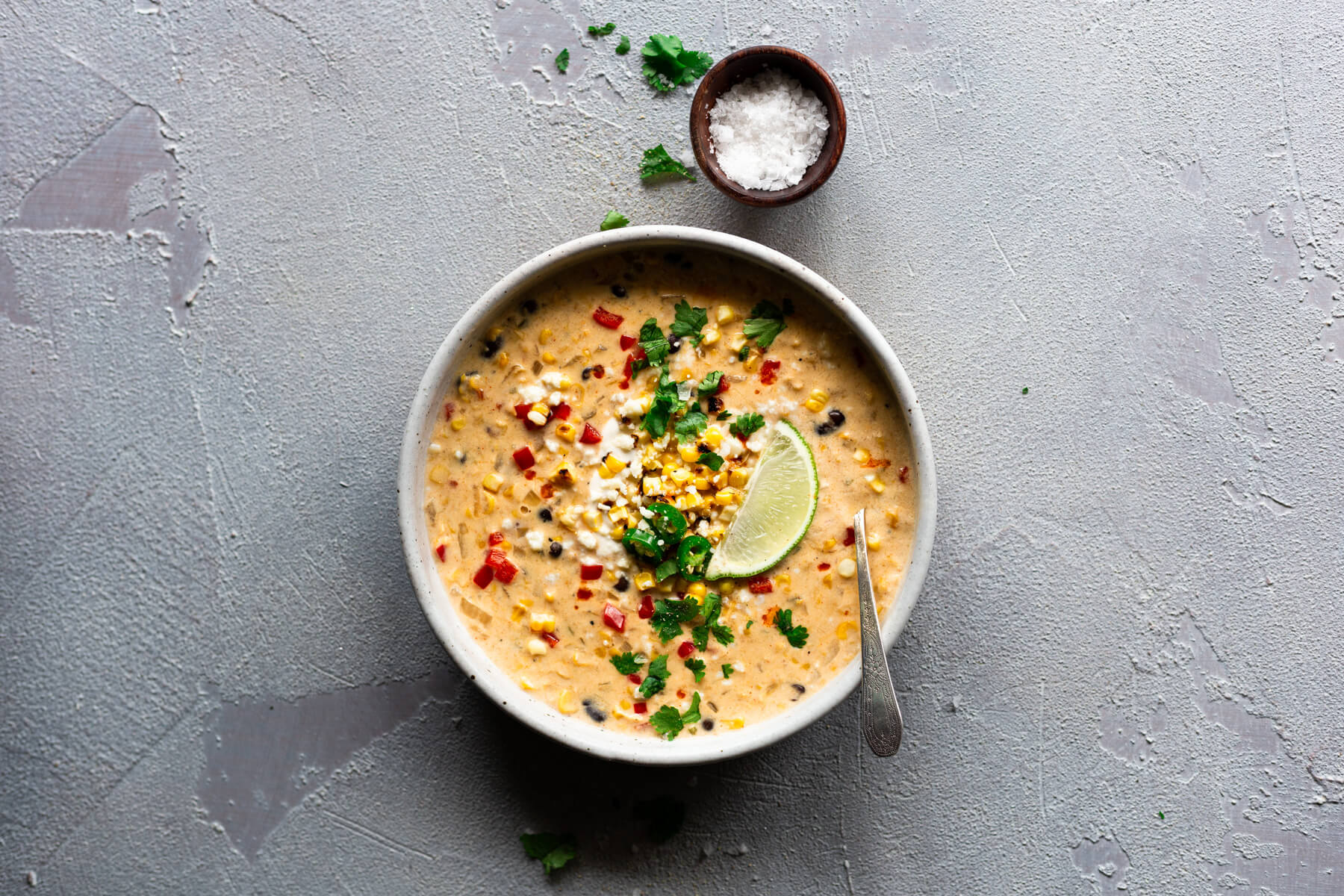 Ingredients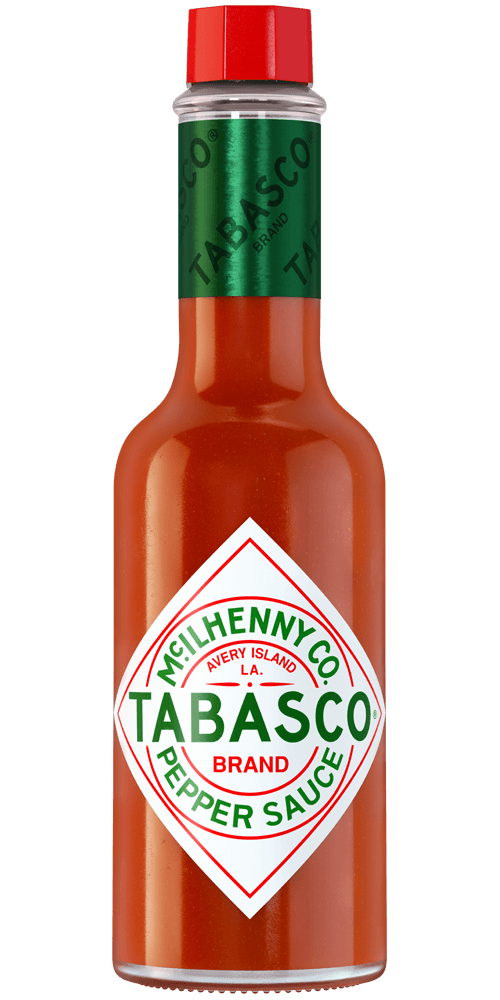 1 tablespoon
TABASCO® Original Red Sauce
(14 grams)
1 tablespoon canola oil (13 grams)
1 sweet yellow onion diced (125 grams)
1 red bell pepper seeded and diced (150 grams)
4 cloves garlic minced
2 cans (14.75 oz each) creamed corn (836 grams)
1 can (15.25 oz) whole kernel corn* (432 grams)
1 can (15.5 oz) black beans* drained and rinsed (432 grams)
1 can (4 oz) diced green chiles (113 grams)
1 1/2 teaspoon ground cumin (3 grams)
1/2 teaspoon paprika (1.5 grams)
1/2 teaspoon kosher salt (3 grams)
1/2 teaspoon freshly cracked pepper (1.5 grams)
1 cup chicken broth* (250 mL)
2 cups milk (500 mL)
1 1/2 cups cotija cheese grated (180 grams)
Preparation
Heat canola oil in a large pot over medium-high heat and add the onion and red bell pepper. Saute until softened, around 4 minutes, then add the garlic and cook for 1 minute more, or until fragrant.
Add the creamed corn, whole kernel corn, black beans, diced green chiles, cumin, paprika, salt and pepper, and chicken broth and stir to combine. Bring to a low boil, then reduce heat to medium-low and simmer for 10 minutes.
Stir in the TABASCO® Sauce, milk, and cotjia cheese, then reduce heat to low and continue cooking for 10 more minutes to allow the flavors to melt together, stirring occasionally. Serve immediately!
You will need:
Original Red Sauce
Our most versatile sauce. Enliven the flavor of any meal.