Upside Down Butter Cheeseburger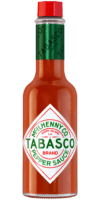 Original Red Sauce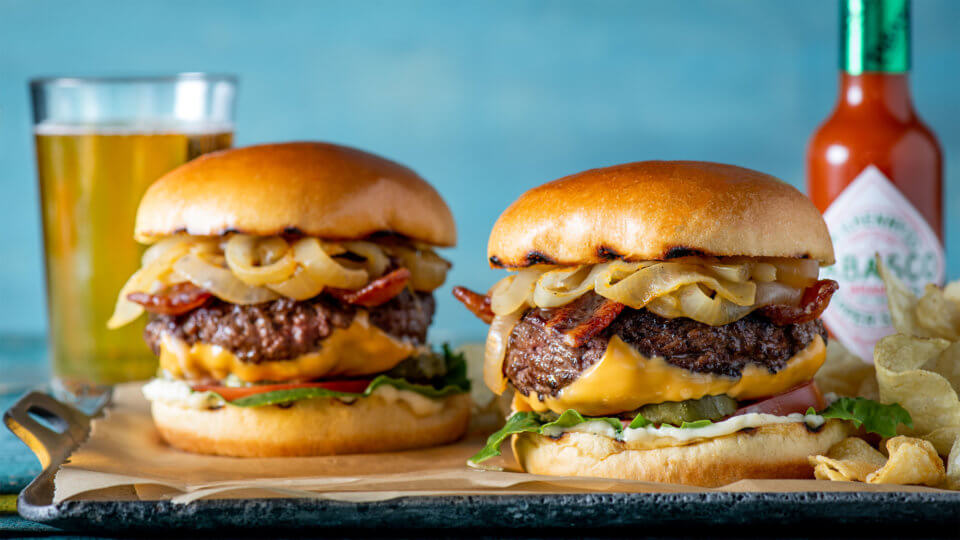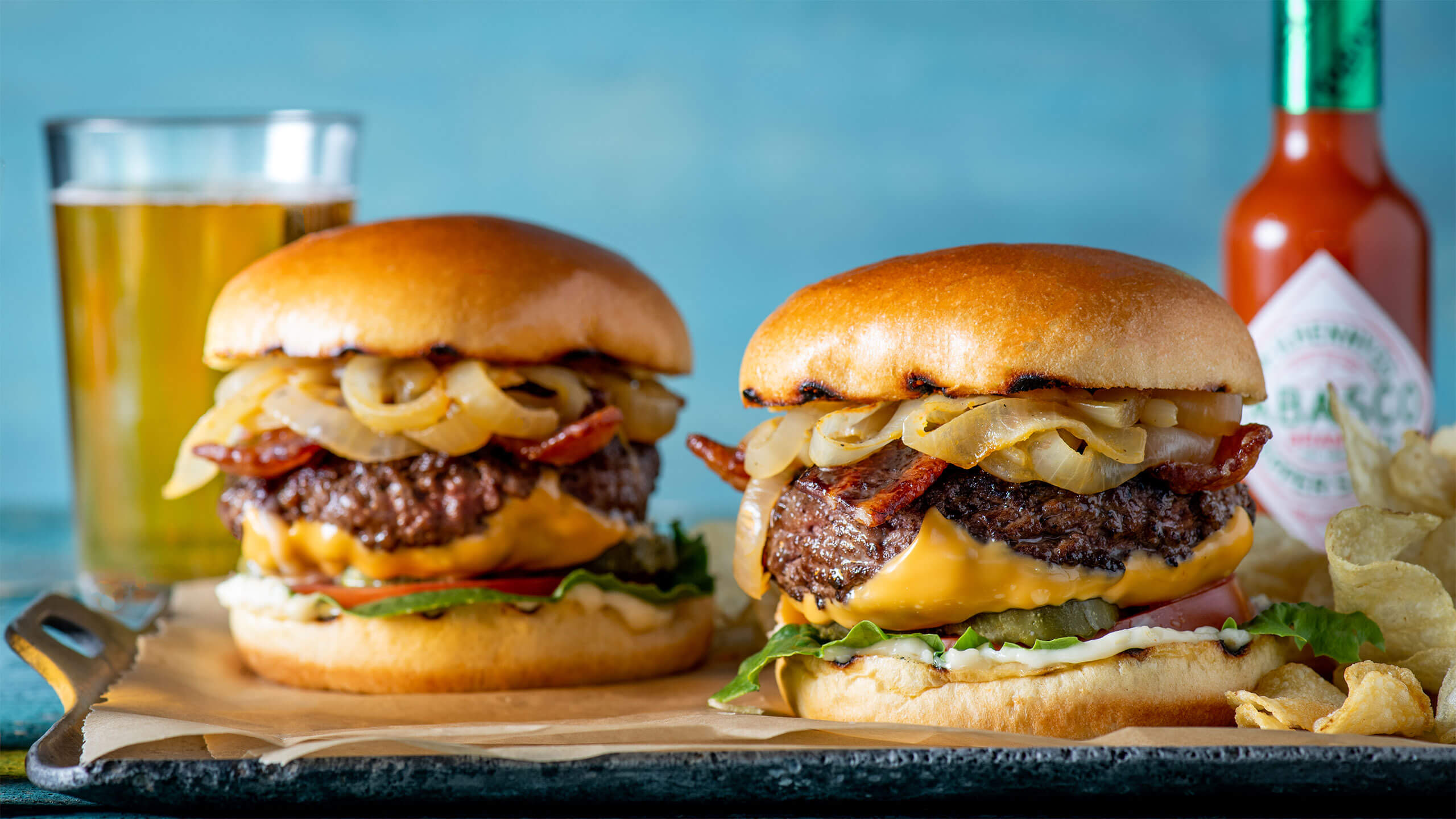 Ingredients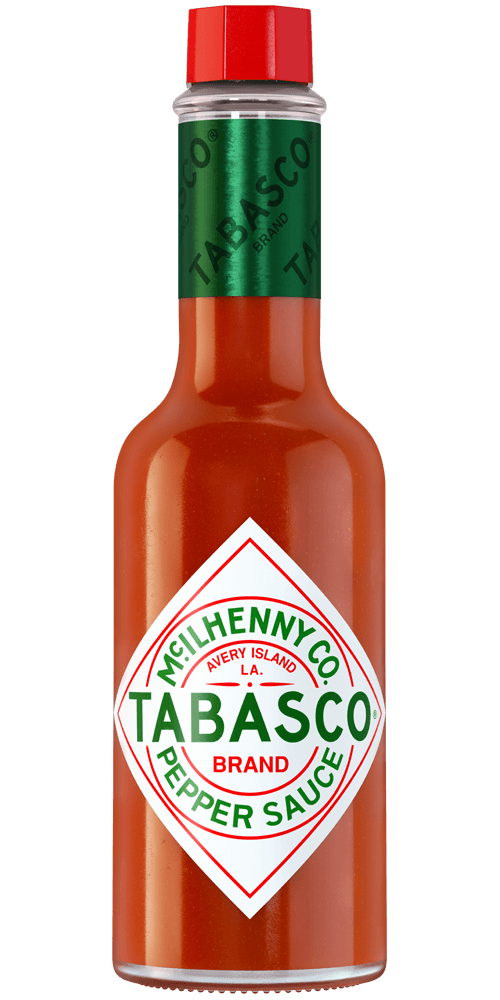 1 tbs
TABASCO® Original Red Sauce
1.5-2 lbs 80/20 ground beef (enough to make 4, 1/3lb patties)
1-2 tbl Big Poppa's Double Secret Steak Rub (to season patties)
1.5 sticks butter (around 3/4 cup)
4 brioche burger buns (or bun of your choosing)
4 slices American cheese
1-2 tbl Mayo
4-6 leaves Romaine lettuce, torn into smaller pieces
1-2 Tomato, sliced
6-8 slices Chipotle Tabasco Bacon
4 slices Tabasco Pickles (sandwich style, cut into halves)
Preparation
Preheat grill to 350F
Form burger meat into 1/3lb patties, into a concave shape.
Season one side of the patties with the Double Secret Steak Rub
Let the seasoning "melt" into the patties for about 20min - use this time to melt butter, prep your toppings/anything else you'd like to have on your burger
Melt butter in microwave safe cup, add Tabasco to melted butter, stir
Toast Buns (tops and bottoms) on grill, watch carefully as buns can burn quickly
Baste both sides of buns generously with Tabasco butter
Set buns aside/cover to keep warm
Set burger patties on grill - watch patties to see if any are cooking faster than others/adjust heat accordingly (higher or lower)
After 5 minutes, flip patties, and check internal temperature to see how far off you are from 145-150F
About 5 min later, flip again, and add slices of American cheese to quickly melt onto patty
Check internal temp, and pull off grill at 145-150F, set aside
Assemble the burger bottom to top: Bottom bun, mayo on bottom bun, lettuce, tomato, Tabasco pickles, then place patty cheese side DOWN (or, upside down)
Baste burger patty with Tabasco butter, continue assembly on top of patty with Tabasco bacon, Tabasco grilled onions, then top bun
Serve and enjoy!
You will need:
Original Red Sauce
Our most versatile sauce. Enliven the flavor of any meal.