Grilled Buffalo Style BBQ Ribs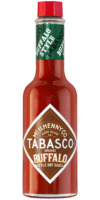 Buffalo Style Sauce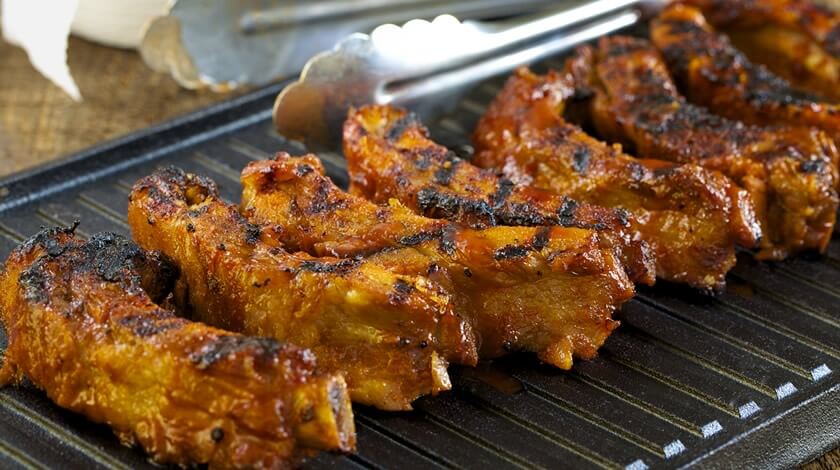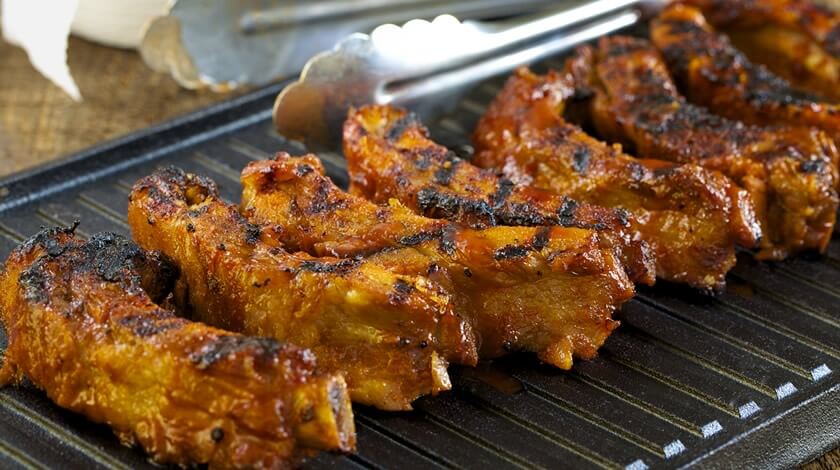 Ingredients
4 racks baby back ribs (about 6 pounds)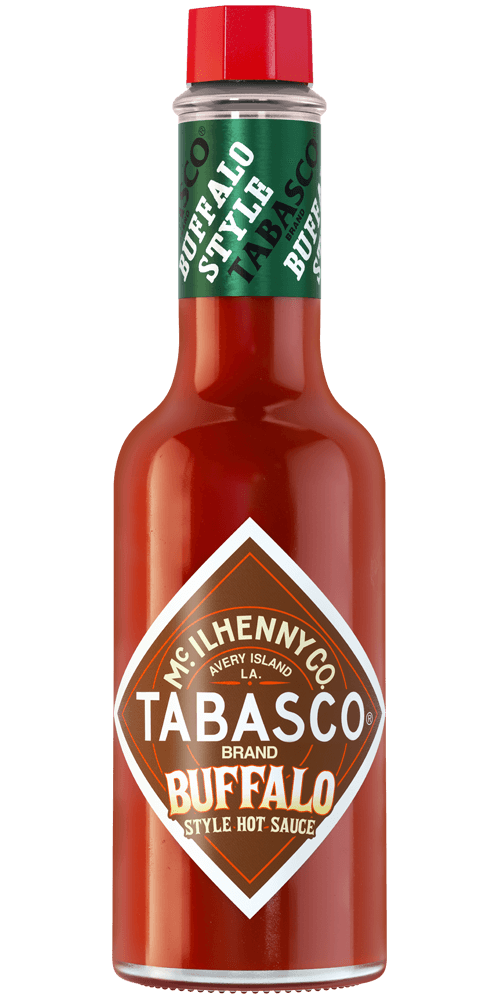 3 tablespoons
TABASCO® brand Buffalo Style Hot Sauce
2 tablespoons brown sugar
1 tablespoon kosher salt
2 teaspoons onion powder
2 teaspoons garlic powder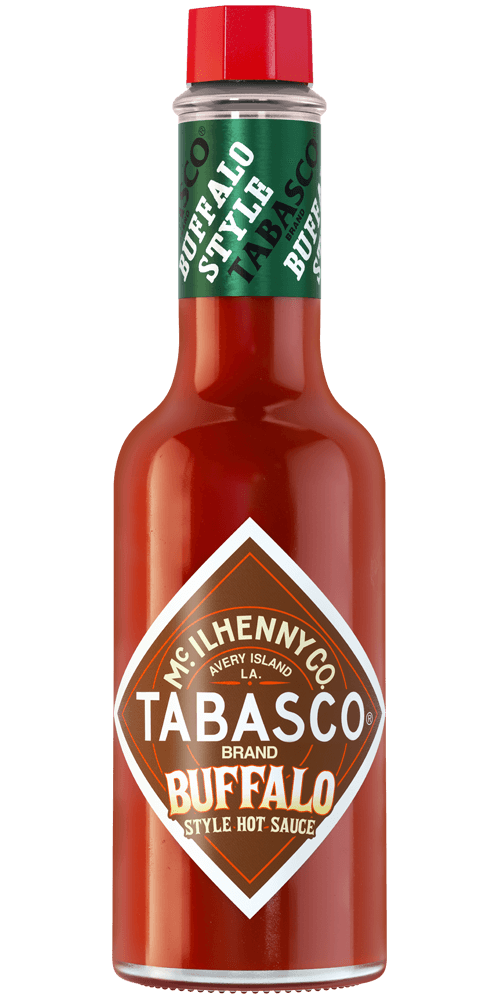 1/2 cup
TABASCO® brand Buffalo Style Hot Sauce
1 1/2 cups ketchup
1/2 cup brown sugar
1/2 cup cider vinegar
1 teaspoon salt
Preparation
Cut each rib rack in half. Preheat oven to 300°F. Combine rub ingredients in a small bowl; mix well. Rub the ribs on all sides with the spice mixture. Wrap each halved rack in aluminum foil and bake for 90 minutes. Let cool, remove from foil and separate racks into individual ribs.
Combine the marinade ingredients in a large bowl. Add the ribs and toss to coat, or divide the sauce and ribs between 2 extra large resealable plastic bags and coat ribs well. Refrigerate ribs, covered, for at least 2 hours or overnight, turning occasionally.
Heat grill to medium-low. Grill ribs, turning occasionally, until heated through and to desired doneness, about 15 minutes.
You will need:
Buffalo Style Sauce
Tangy and flavorful. Perfect for wings or sandwiches.