Pineapple Bacon Pork Chop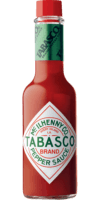 Original Red Sauce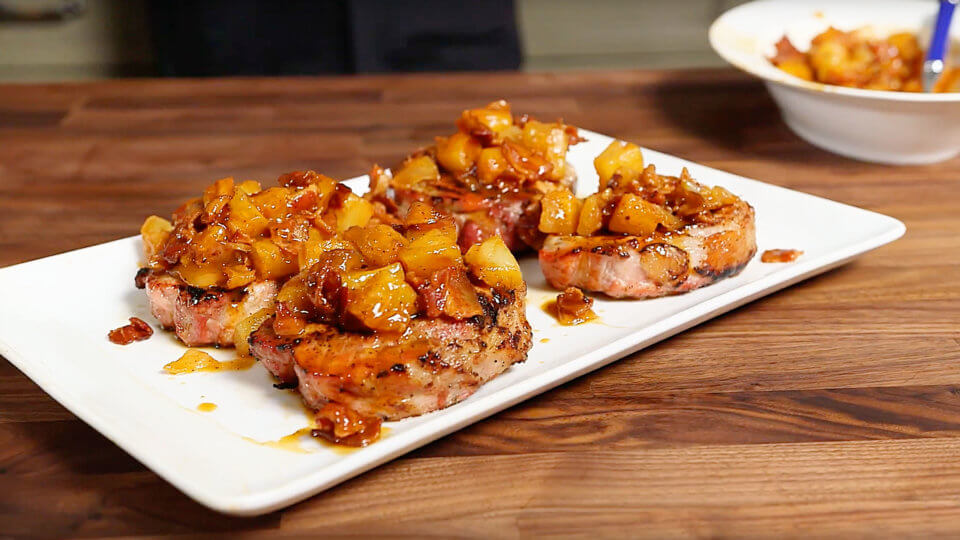 Ingredients
1/2 Smithfield Boneless Loin, cut into 4 chops
2-3 tbl Big Poppa's Sweet Money Championship Rub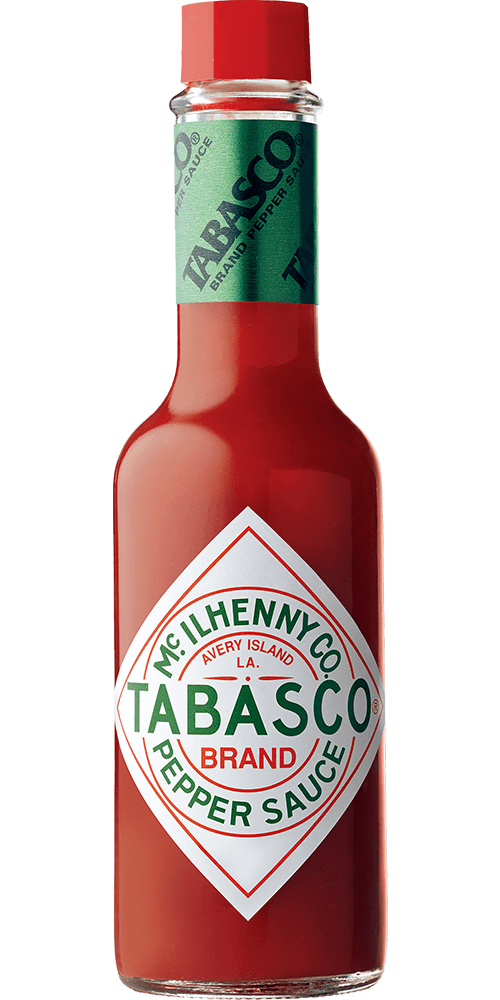 1 tbl
TABASCO® Original Red Sauce
2 can 20oz Dole Pineapple chunks in juice, drained, with 1/3 cup juice set aside
1 lb Smithfield Bacon, cut into small pieces
1/2 Sweet white onion, diced
1 pat Salted butter
3-4 tbl Granny's BBQ Sauce
Preparation
Preheat grill to 350F, indirect heat (you will be adjusting for direct heat later)
Season both sides of chops with Sweet Money Rub
Put the chops on the indirect side of the grill, checking internal temperature after 10 minutes
Flip at an internal temp of 100F - cook for another 10 minutes
While the chops are cooking, prepare your pineapple bacon hash
Fry bacon pieces until crispy, set aside to drain on paper towels
Pour majority of bacon grease out of pan, then add pineapple chunks and sweet onion back into pan - add a pat of butter season lightly with Sweet Money - cook until caramelized
When caramelized, add bacon back into pan, along with 1/3 cup of reserved pineapple juice
Drizzle Granny's BBQ Sauce over hash, cook to reduce liquids
Remove hash from pan, and add Tabasco to taste, set aside
Check internal temps on pork chops, remove at internal temp of 130F and set aside, then increase the heat on your grill for direct fire cooking
Once direct heat for searing is ready, sear the chops on both sides until there are grill marks and internal temps are 145F
Remove chops from grill, let rest a few minutes, top with hash, and serve!
You will need:
Original Red Sauce
Our most versatile sauce. Enliven the flavor of any meal.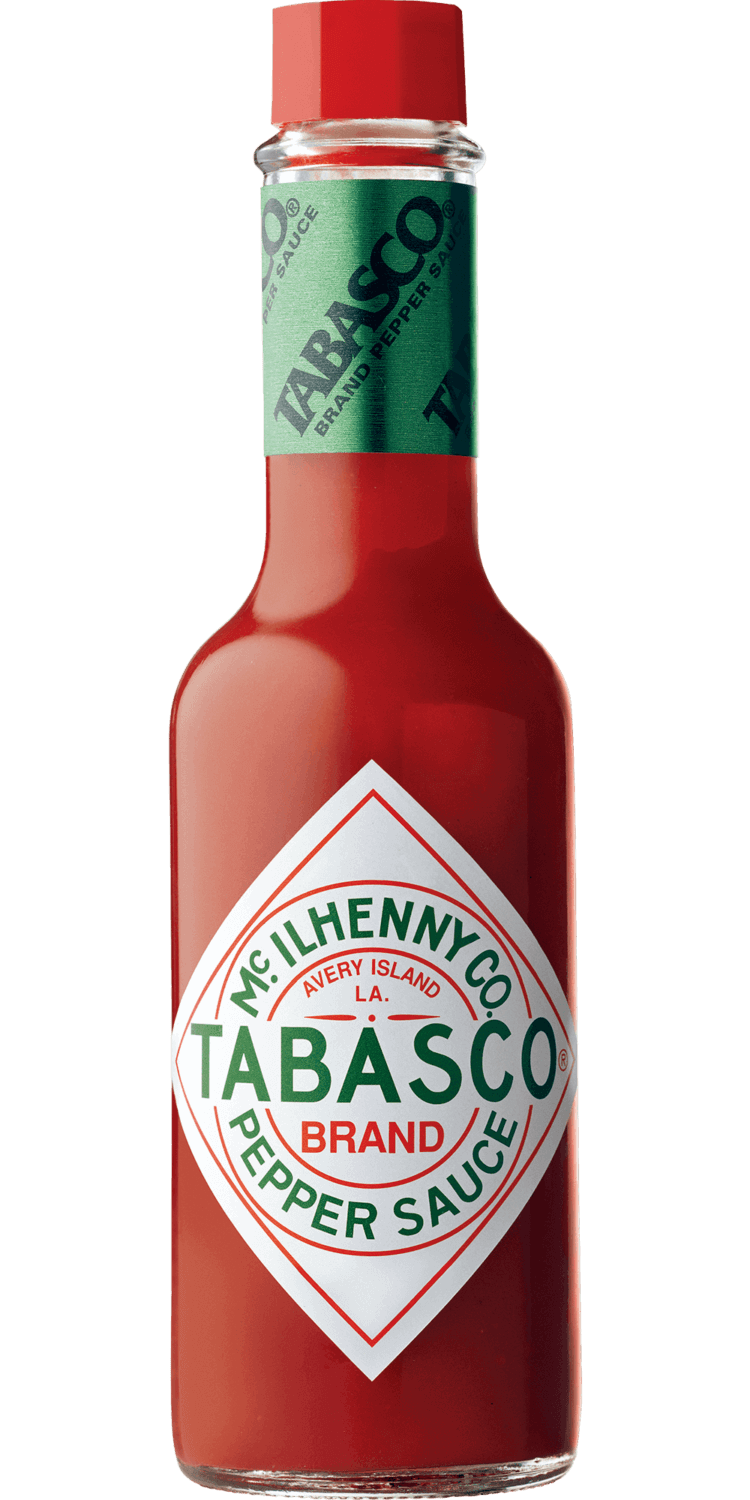 Close Email Overlay
Want to be the first to know about new products?
We want to stay in touch! We'll send you the occasional email, but only with the important stuff.