Sweet Money Loin Back Ribs
Created by Sterling "Big Poppa" Ball. Made with
Sweet Money BBQ Rub
and Granny's BBQ Sauce from Big Poppa Smokers.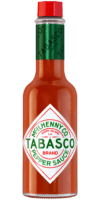 Original Red Sauce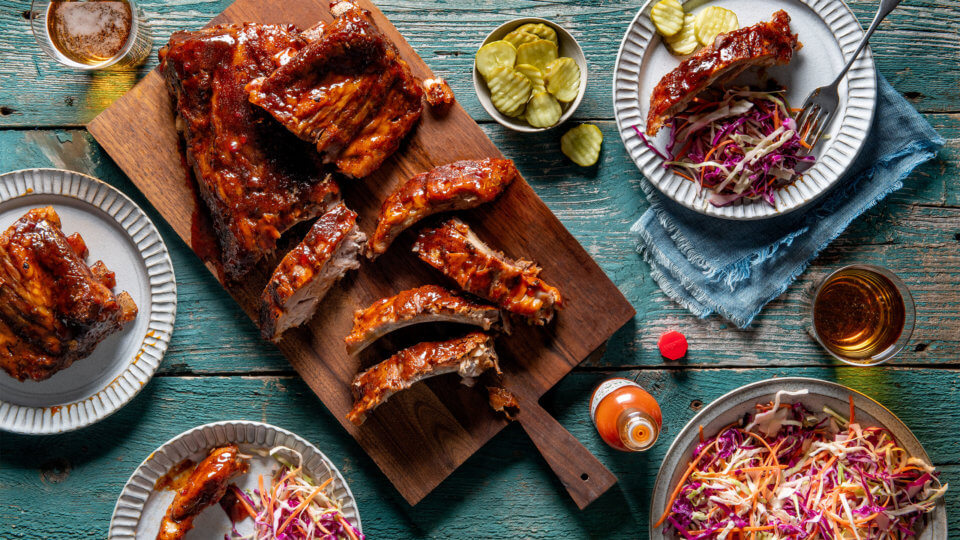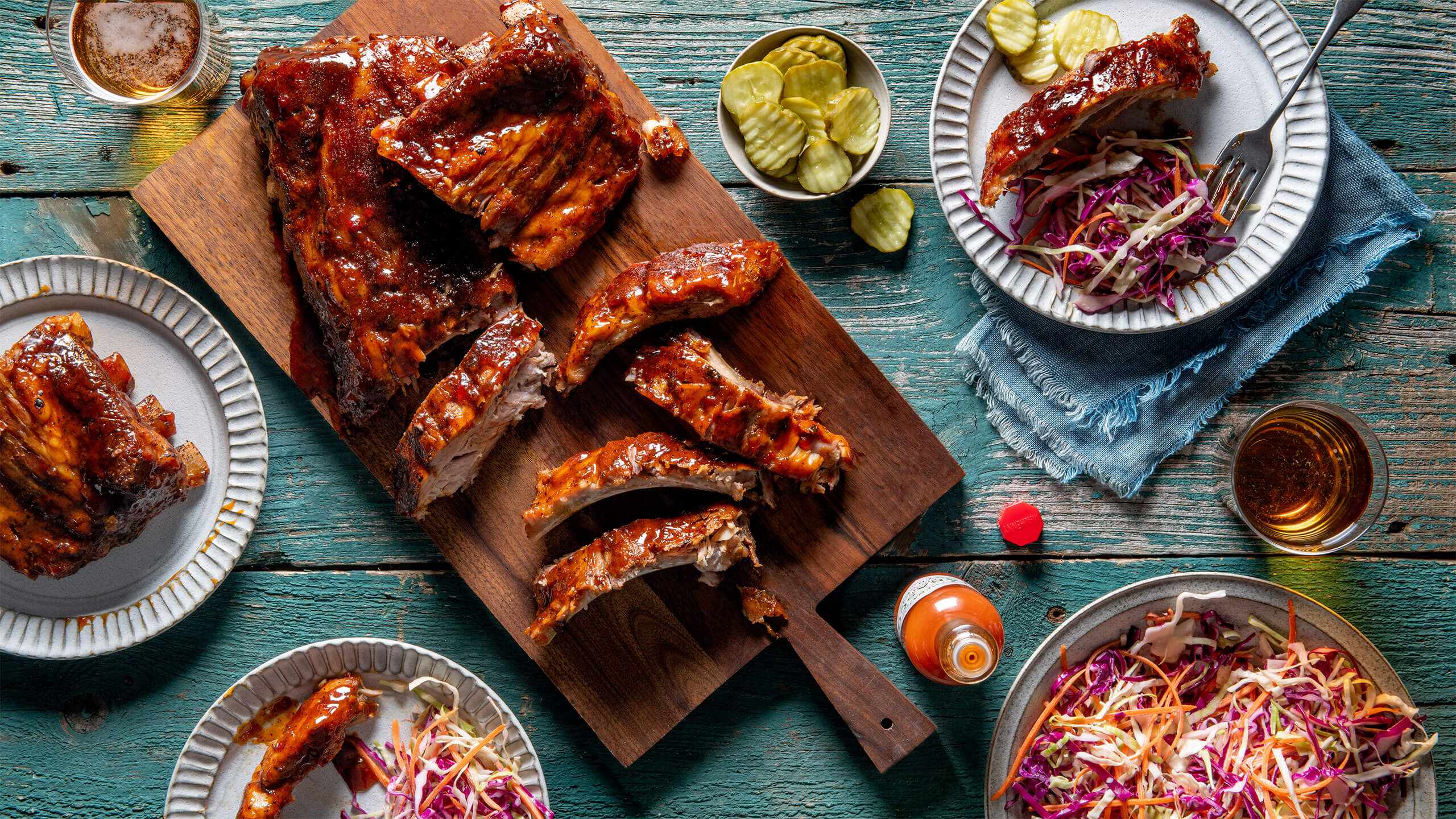 Ingredients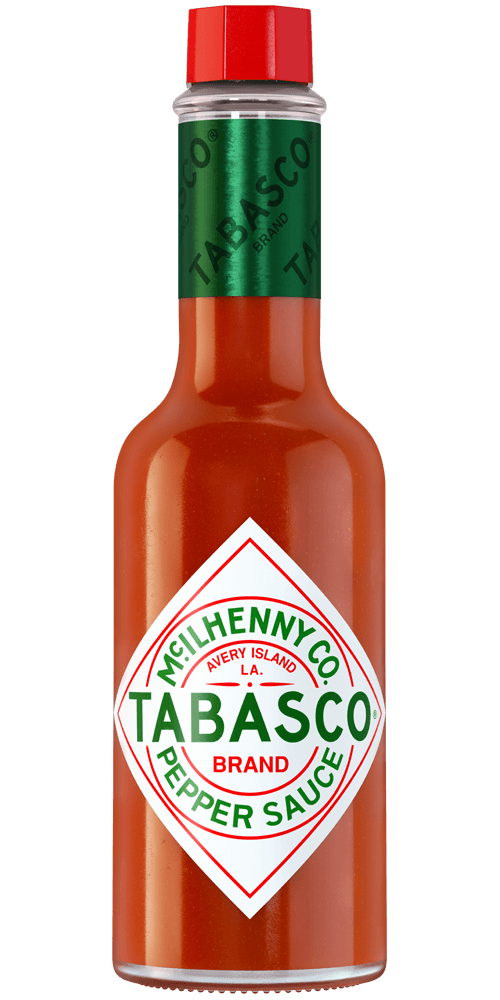 TABASCO® Original Red Sauce
4 racks Smithfield loin back ribs
Big Poppa's Sweet Money Championship Rub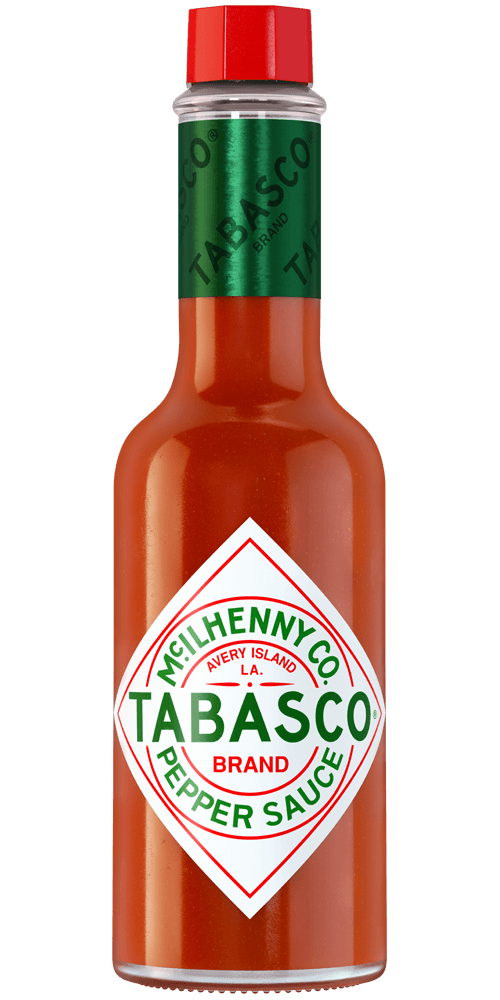 2 tbl
TABASCO® Original Red Sauce
1 bottle 18oz Granny's BBQ Sauce
1 jar 10oz Tabasco Hot Pepper Jelly
Preparation
Preheat smoker to 250F
Unpackage ribs, pull membrane off the back (bone side)
Sprinkle both sides of ribs with Tabasco Original Red as "glue" for the rub - the more Tabasco you use the more heat your ribs will have
Generously season both sides of ribs with Sweet Money Rub, patting the seasoning into the meat each time
Let rubs/salt sweat or melt into ribs until it's shiny (around 10-15min)
Put on smoker (indirect heat) - Ribs will cook 3.5 to 4 hours.
While ribs are cooking, make sauce.
In a small saucepan, combine 1 bottle of Granny's sauce, jar of Tabasco HOT Pepper Jelly, and 2 TBL of Tabasco Original Red
Mix sauce ingredients together over medium/medium high until the sauce starts to bubble. Reduce heat, and simmer for a few minutes, taking care not to burn the sugars
Set sauce aside (will use for basting on smoker/plating later)
At the 3.5 hour cook mark, check ribs for desired doneness
Rib racks should have good "bend" in them, but should not be falling off the bone. Meat should be pulling back from the end of the bones. You can also test with a kebab skewer for doneness - if the skewer slides in and out smoothly with little resistance, ribs should be done
Remove ribs from smoker, and baste both sides with sauce
Put sauced ribs on smoker to "set" sauce for 5 minutes
Pull from smoker, rest for 5-10 minutes
Add more sauce (to taste) or serve on side
Slice and serve!
You will need:
Original Red Sauce
Our most versatile sauce. Enliven the flavor of any meal.