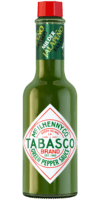 Green Jalapeño Sauce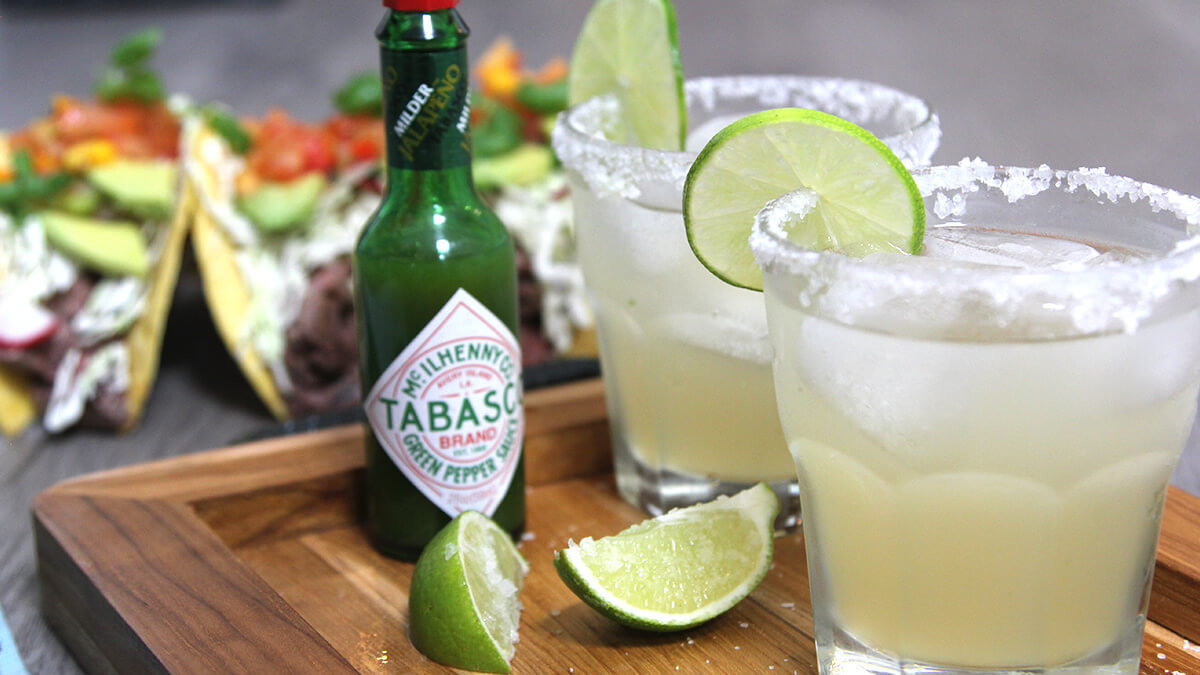 Ingredients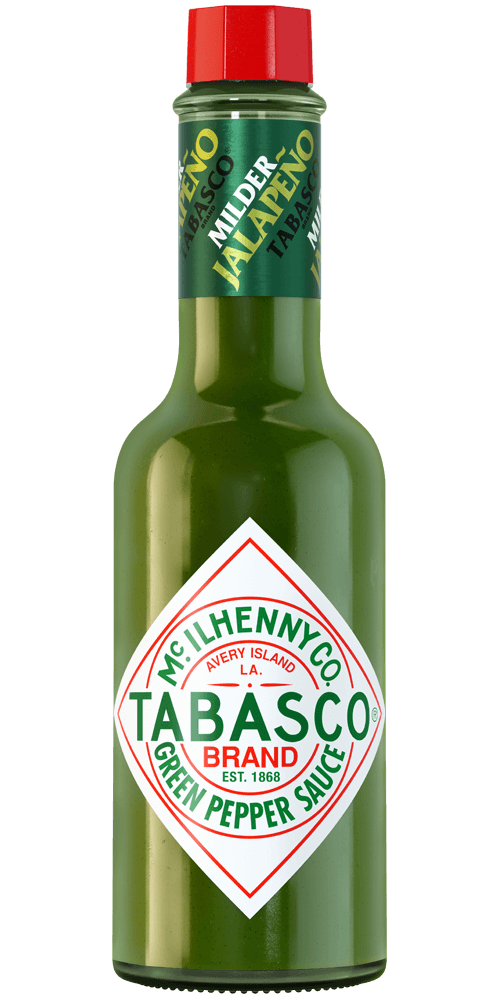 1/2 to 1 teaspoon
TABASCO® brand Green Jalapeño Pepper Sauce
1/2 lime
Coarse salt
1 1/4 ounces gold tequila
3/4 ounce Grand Marnier®
Preparation
Rub rim of a goblet with cut side of lime, then dip rim into saucer of salt. Fill glass with ice. Squeeze juice from lime. Pour lime juice, tequila, Grand Marnier, and TABASCO® Green Sauce into an ice-filled cocktail shaker or pitcher and shake or stir vigorously. Strain into ice-filled glass and garnish with a slice of lime.
Variation: Use Margarita or sweet and sour mix to make drink as directed on label. Shake in 1/2 to 1 teaspoon TABASCO® Green Sauce per drink and stir.
You will need:
Green Jalapeño Sauce
Mild jalapeño flavor. Pairs well with dips and Mexican cuisine.