Green Pepper Papi
Created by Mixologist Gabe Orta of Bar Lab and Broken Shaker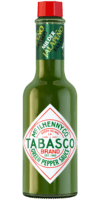 Green Jalapeño Sauce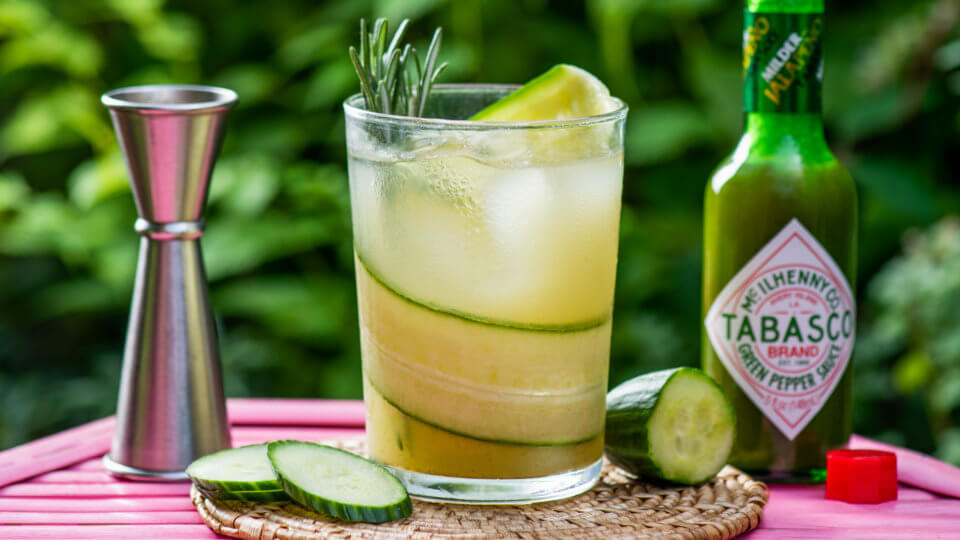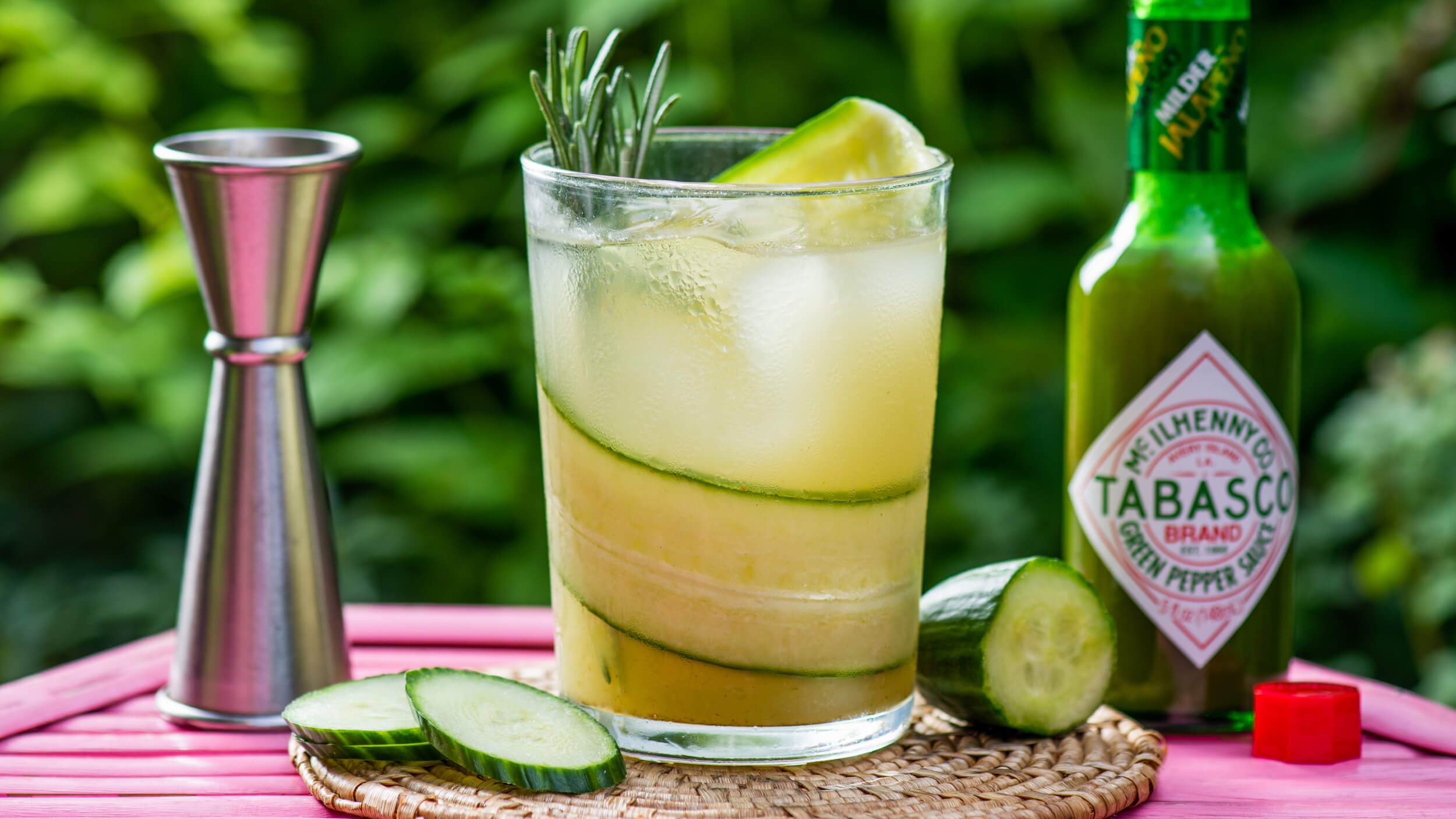 Ingredients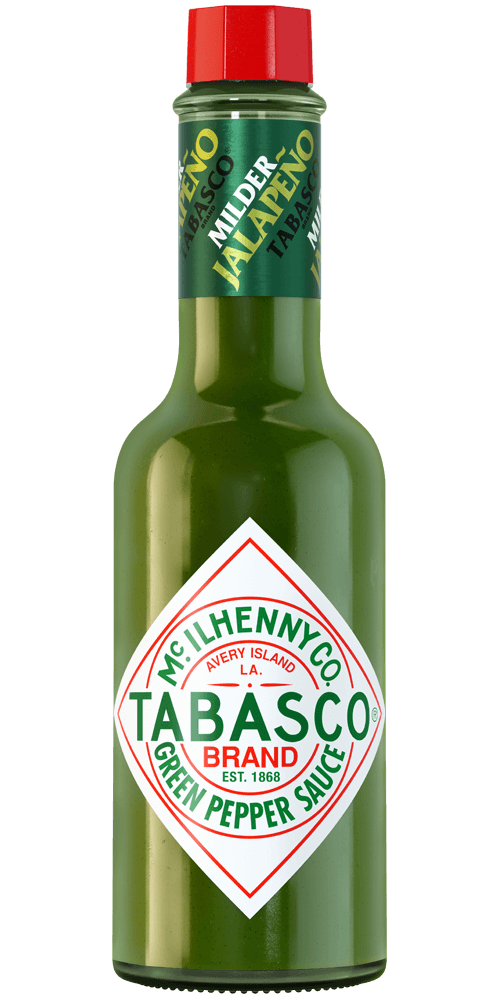 .25 oz
TABASCO® Green Jalapeño Sauce
1.5 oz gin
1 oz lime juice
.5 oz cucumber juice
.5 oz simple syrup
Top with soda water
Preparation
Place all ingredients except soda water into a cocktail shaker.
Fill with ice and shake for 8-10 seconds.
Strain into a tall glass filled with fresh ice.
Top with soda water and garnish with a rosemary sprig.
You will need:
Green Jalapeño Sauce
Mild jalapeño flavor. Pairs well with dips and Mexican cuisine.