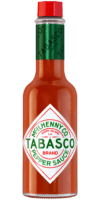 Original Red Sauce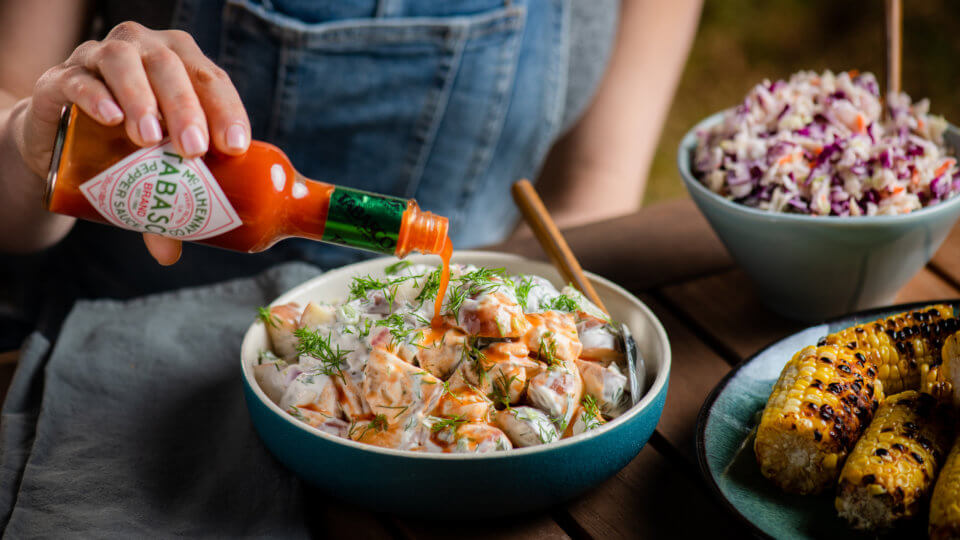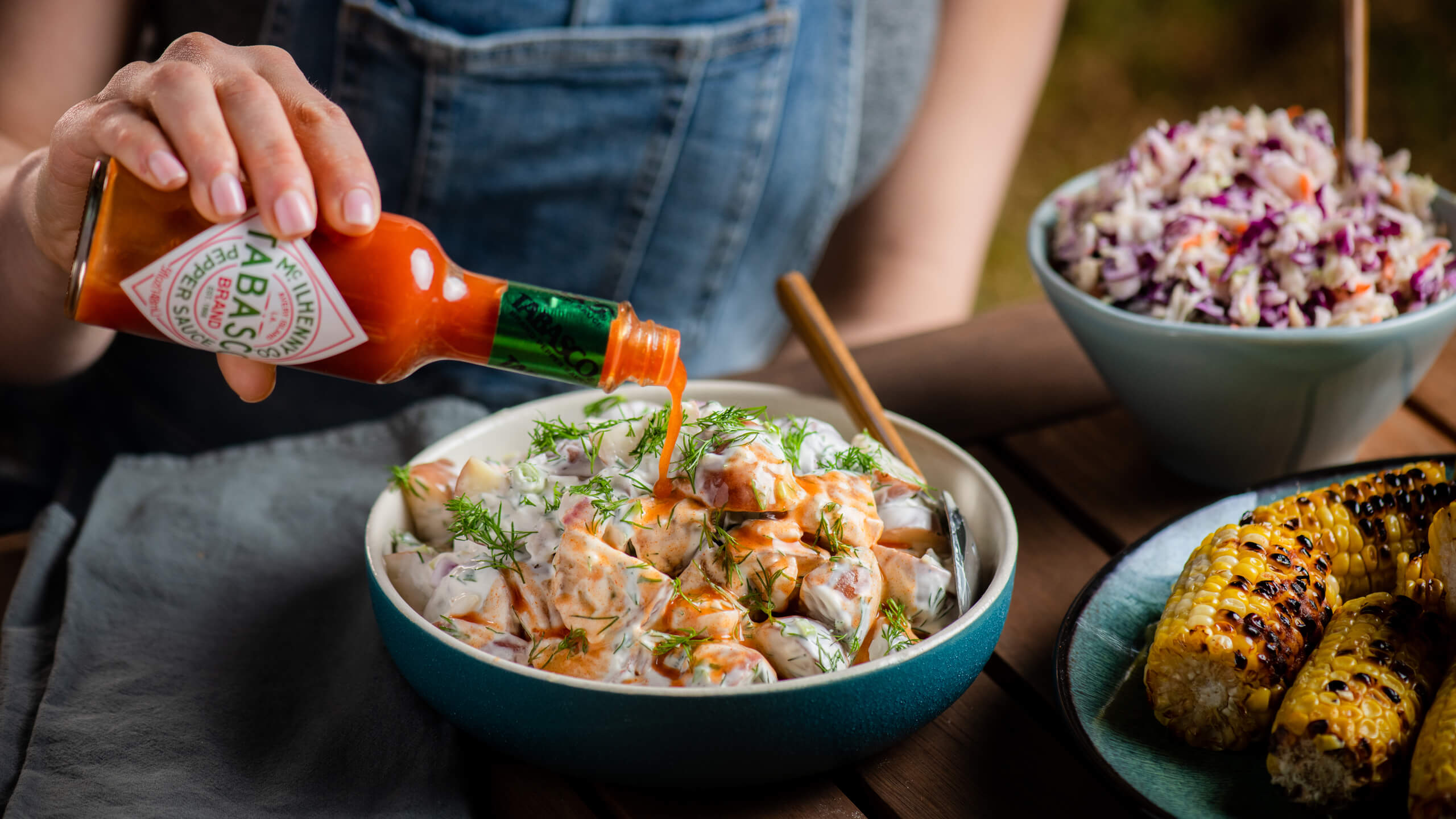 Ingredients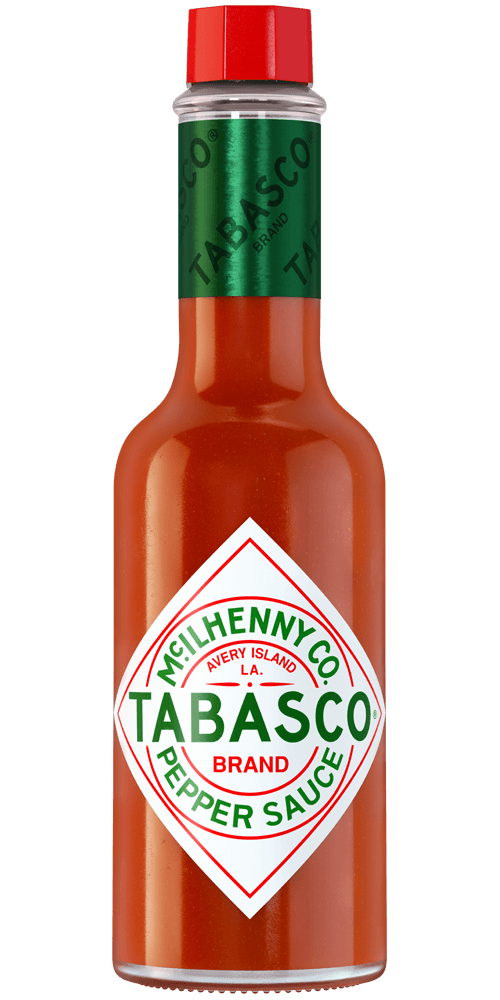 1 teaspoon
TABASCO® Original Red Sauce
2 pounds red potatoes, peeled and quartered
1 cup mayonnaise
2 teaspoons prepared mustard
1/3 cup finely chopped Dill
Preparation
Place potatoes in a large saucepan and cover with water. Bring to a boil, reduce heat, and cook until potatoes are tender, about 20 minutes. Drain and set aside to cool.
Stir in mayonnaise,TABASCO brand Original Red Sauce, mustard, celery, and dill and mix well.
Dice potatoes and stir into mayonnaise mixture until well blended.
You will need:
Original Red Sauce
Our most versatile sauce. Enliven the flavor of any meal.