Southwest Sriracha Steak Salad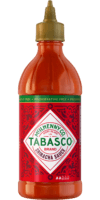 Sriracha Sauce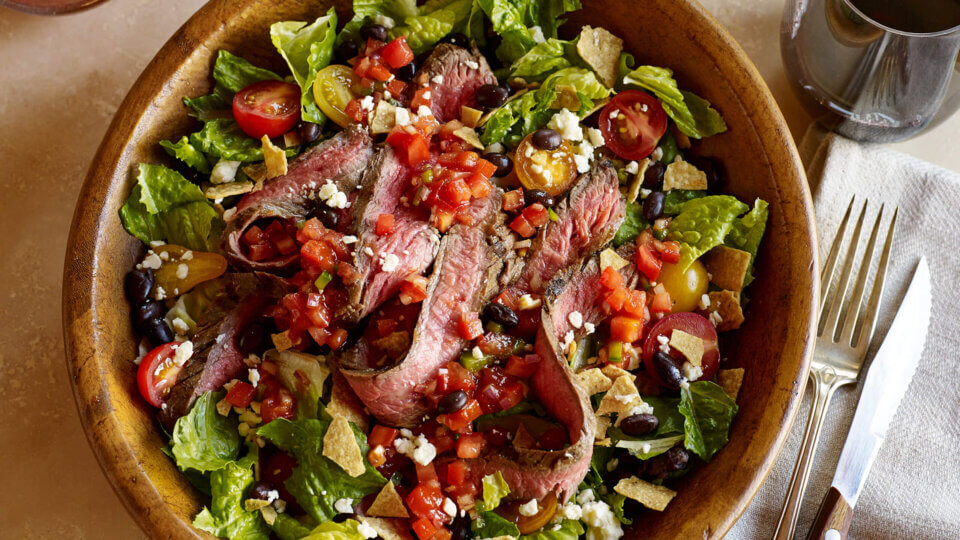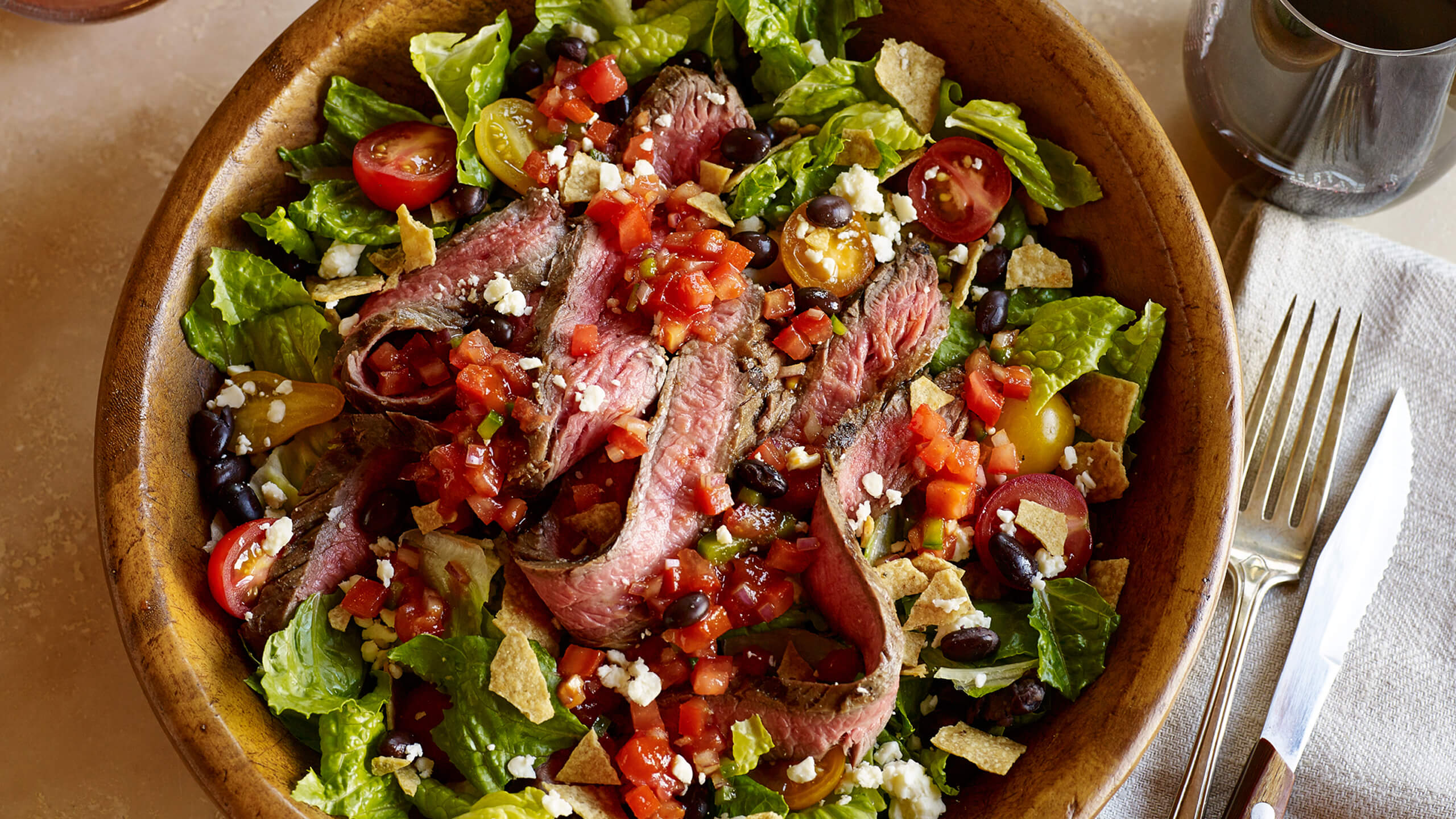 Ingredients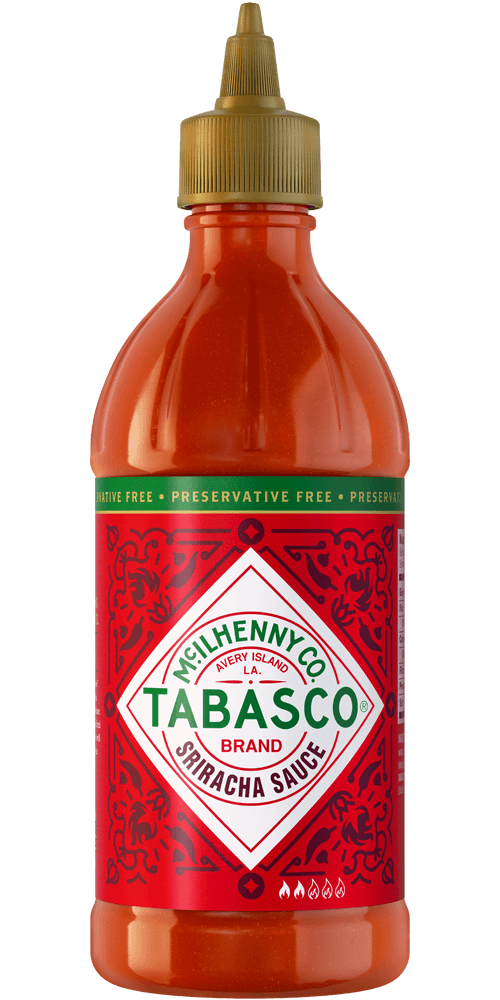 2 Tablespoons
TABASCO® brand Sriracha Sauce
1 cup Pico de gallo
Flank steak (12 oz)
12 cups Romaine lettuce, chopped
1 cup Black beans, cooked
2 cups Cherry tomatoes
1/2 cup Tortilla chips, crushed
1 cup Queso fresco, crumbled
Preparation
1. Preheat grill to medium-high.
2. Mix TABASCO® Sriracha Sauce with pico de gallo; set aside.
3. Grill flank steak to desired temperature; slice into strips.
4. In serving dish, layer lettuce, black beans, cherry tomatoes, crushed tortilla chips and queso fresco.
5. Place steak slices on salad; drizzle Sriracha-spiced pico de gallo over top and serve.
You will need:
Sriracha Sauce
Flavored with oak barrel aged red peppers, our spicy Sriracha Sauce is preservative-free with a rich, bold flavor.