Grilled Romaine Salad with Spicy Vinaigrette
Created by Melissa Cookston of Memphis BBQ Co.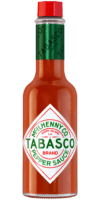 Original Red Sauce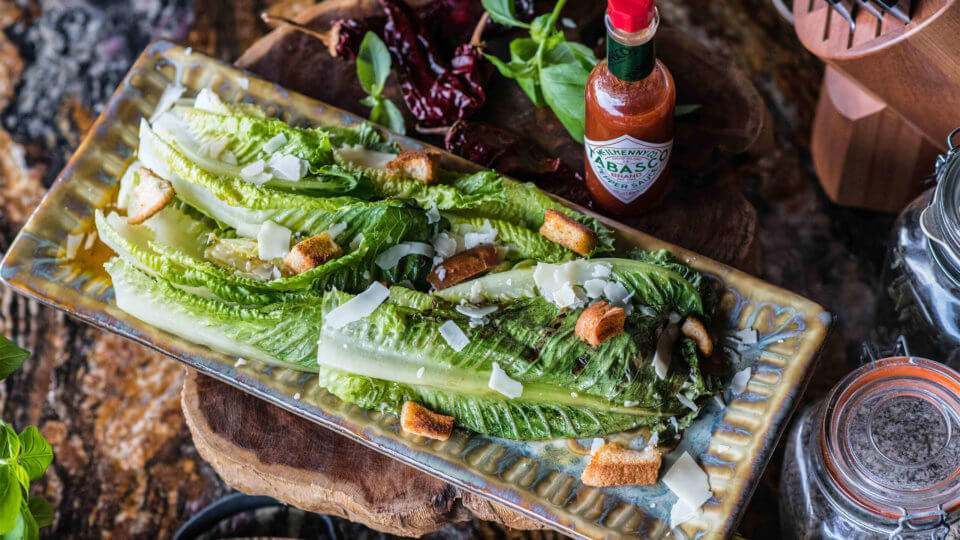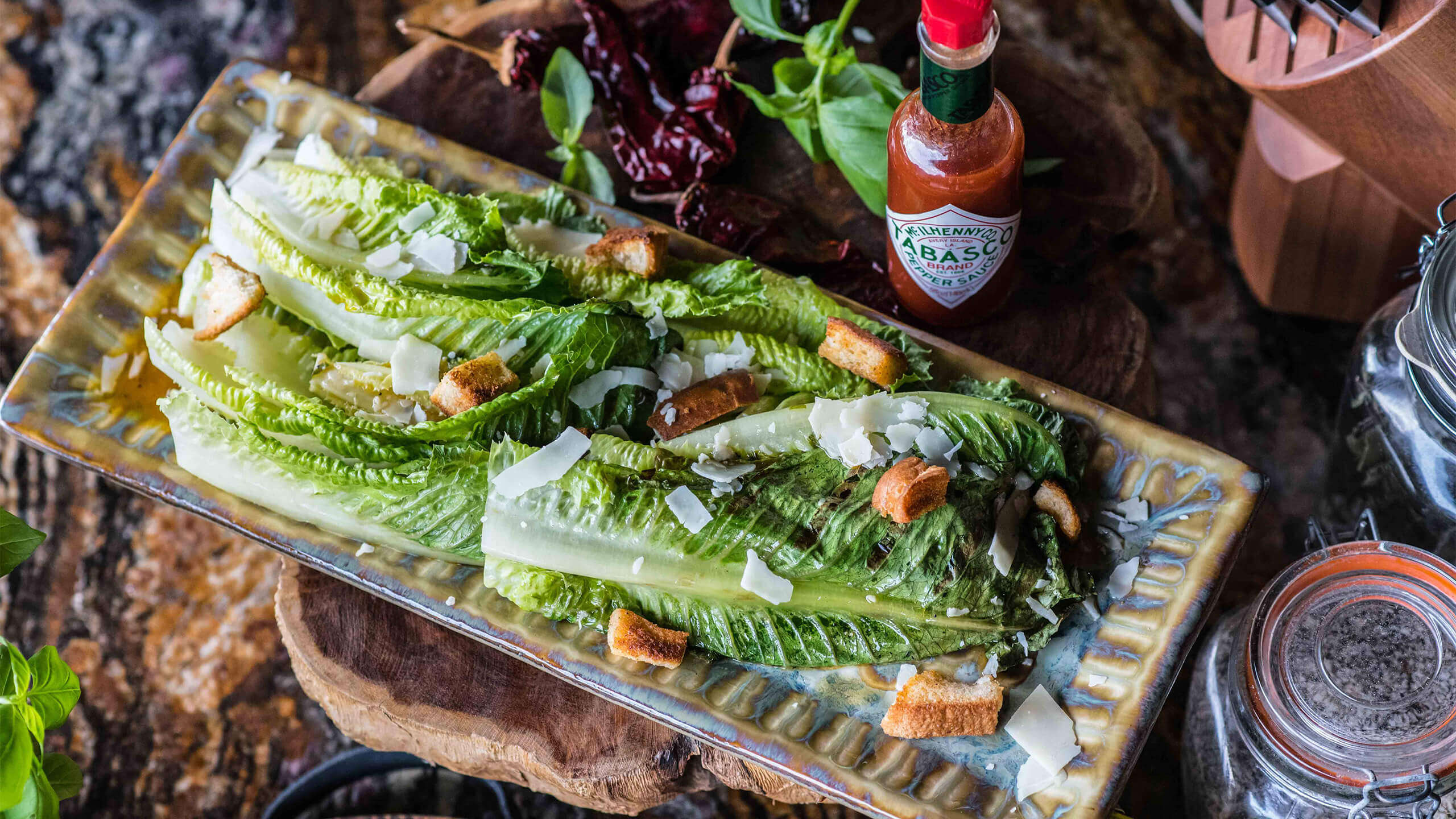 Ingredients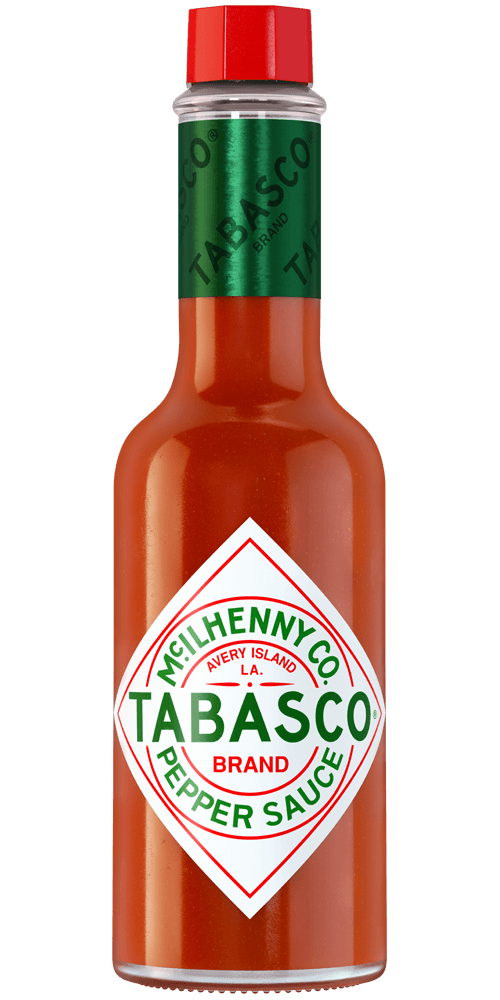 1 1/2 tablespoons
TABASCO® brand Original Red Sauce
1/2 cup olive oil
3 tablespoons canola oil
1/2 cup white balsamic vinegar
1/2 teaspoon coarse ground black pepper
1 teaspoon kosher salt
2 tablespoons honey
1 tablespoon Dijon mustard
½ tablespoon chopped basil (optional)
2 hearts romaine lettuce, intact with stems
2 tablespoons olive oil
Kosher salt to taste
Fresh ground black pepper to taste
2 tablespoons shaved parmesan
1/4 cup fresh toasted croutons
Preparation
Vinaigrette
Pour olive oil and canola oil in a measuring cup and set aside. Add remaining ingredients to a large bowl and whisk together. Slowly drizzle in oil blend while whisking to make an emulsion. Place in a jar and reserve until serving.
Makes 1 1/3 cup dressing
Grilled romaine salad
Wash lettuce hearts, leaving whole, and allow to dry. Brush olive oil on outer leaves.
Place lettuce hearts on a hot grill until they are grill marked, but not wilted, about 1 ½ minutes. Rotate lettuce over and grill other side until you achieve grill marks. Remove from grill and cut off lettuce stems.
Serving Suggestion
Place 2-3 romaine leaves on a salad plate and sprinkle with salt, pepper, parmesan, and croutons as desired. Drizzle with vinaigrette and enjoy!
Makes 4 servings.
You will need:
Original Red Sauce
Our most versatile sauce. Enliven the flavor of any meal.