Classic Buffalo Baked Beans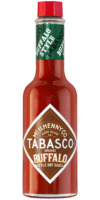 Buffalo Style Sauce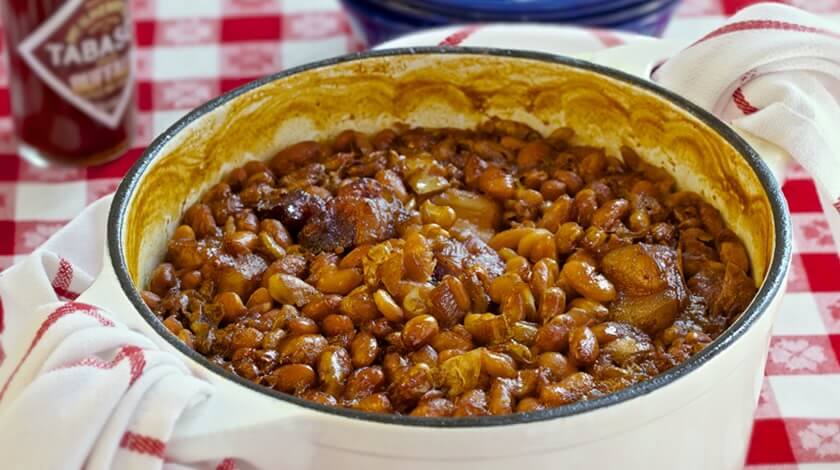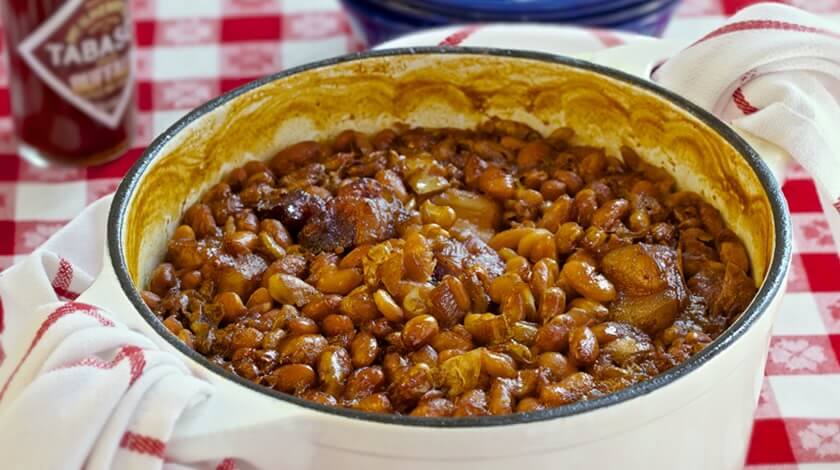 Ingredients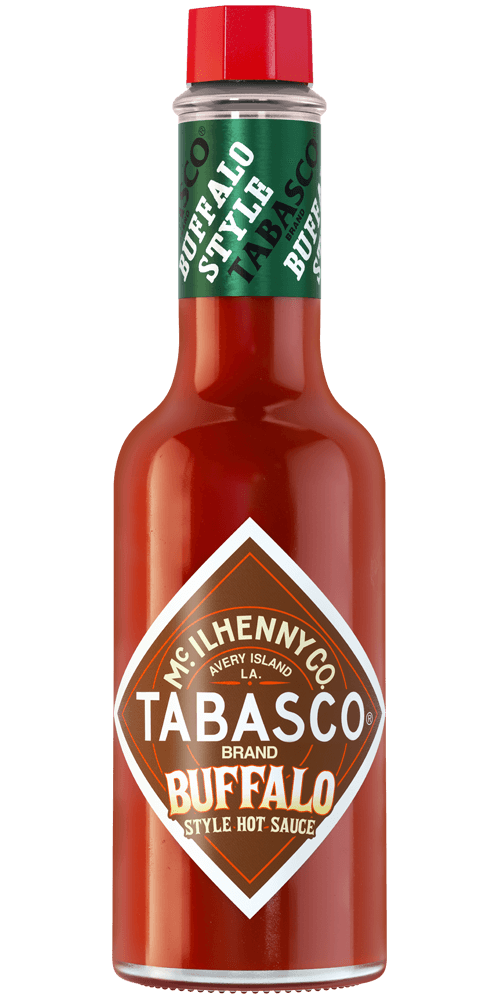 1/4 cup
TABASCO® brand Buffalo Style Hot Sauce
1 pound dry navy beans (2 cups)
6 cups water
1 1/2 cups chopped onion
2 slices bacon, cut into 1-inch pieces (optional)
1/3 cup molasses
1/3 cup packed brown sugar
1 teaspoon dry mustard
1 teaspoon salt
Preparation
Sort beans and rinse well. Place in a large saucepan and cover with water; soak 8 hours or overnight. Drain beans and add the 6 cups water. Bring to a boil; cover, reduce heat, and simmer 1 hour or until tender. Drain and reserve liquid.
Combine beans with remaining ingredients and mix well. Spoon into a 2-quart casserole or bean pot and pour in just enough reserved bean liquid to cover beans, about 1 1/2 cups.
Cover dish with a lid or foil and bake in a 325°F oven for 3 to 4 hours or to desired consistency, stirring occasionally and adding more liquid if needed to keep beans moist. Uncover beans for last 30 minutes of cooking.
You will need:
Buffalo Style Sauce
Tangy and flavorful. Perfect for wings or sandwiches.