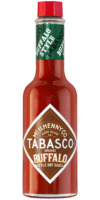 Buffalo Style Sauce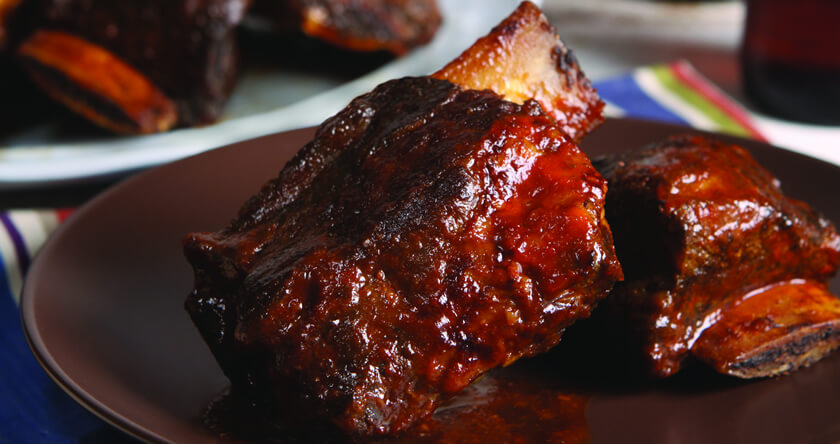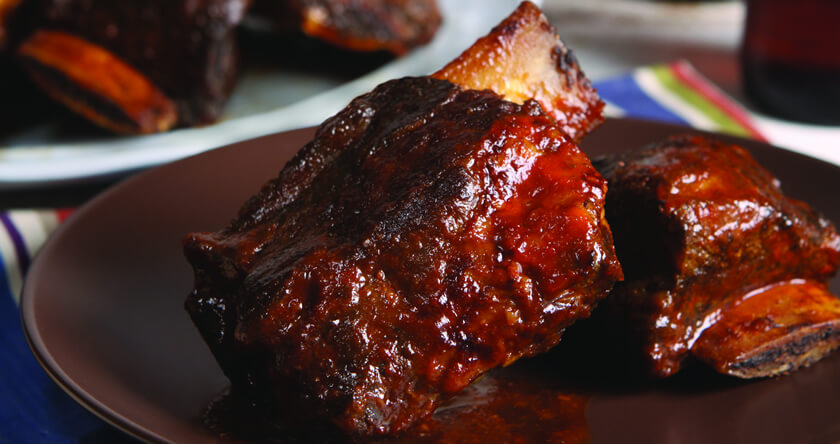 Ingredients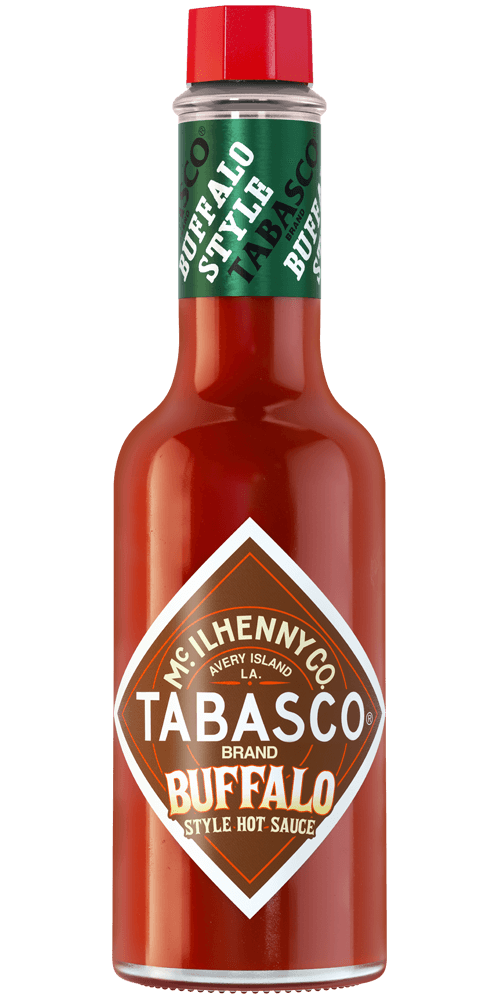 1/2 cup
TABASCO® brand Buffalo Style Hot Sauce
3 pounds beef short ribs, from the chuck or rib section, each cut into 4-inch pieces, excess fat trimmed
2 tablespoons vegetable oil
1 (10-ounce) bottle beer
1/4 cup molasses
2 tablespoons tomato paste
1/2 teaspoon salt
Salt and ground black pepper
Preparation
Season beef ribs with salt and pepper. Heat oil in large, heavy skillet over medium-high heat. Add beef ribs in batches; cook until well browned on all sides.
Preheat oven to 350°F.
Combine beer, TABASCO® Buffalo Style Sauce, molasses, tomato paste and 1/2 teaspoon salt in large roasting pan. Add browned beef ribs; cover tightly with foil. Bake 1 1/4 hours.
Uncover ribs; bake 30 minutes longer or until ribs are tender and pull away from the bone. Skim off any fat from the surface of the liquid. Remove liquid from pan and heat over high heat in small saucepan until mixture is syrupy. Brush reduced mixture on ribs.
You will need:
Buffalo Style Sauce
Tangy and flavorful. Perfect for wings or sandwiches.