Cheesy Baked Potato Skins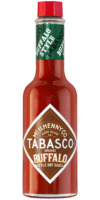 Buffalo Style Sauce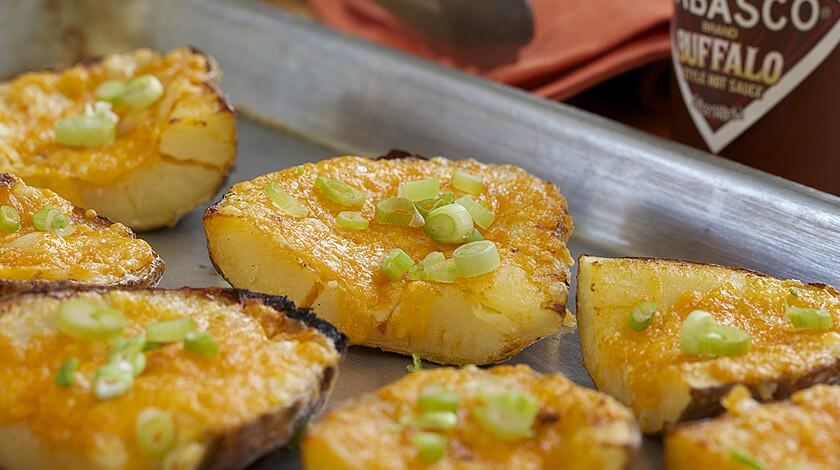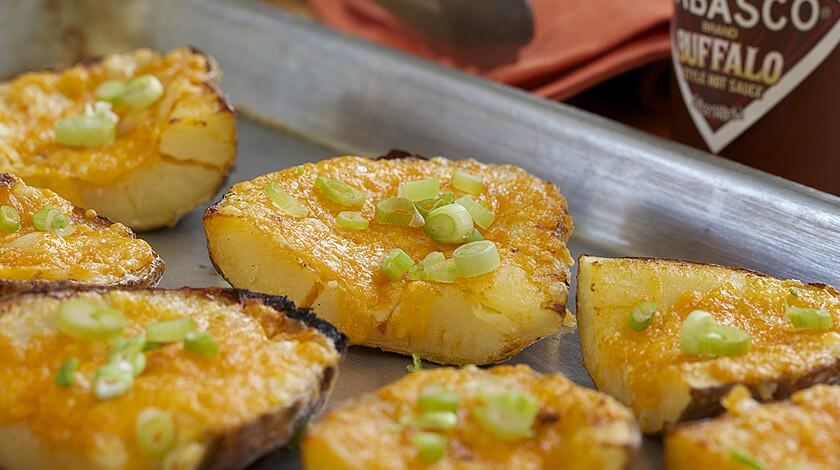 Ingredients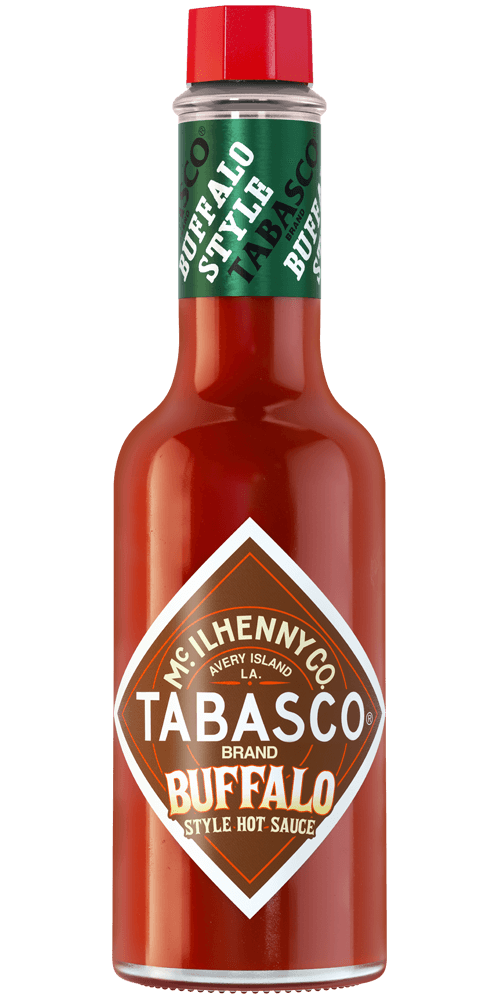 2 tablespoons
TABASCO® brand Buffalo Style Hot Sauce
2 large baking potatoes
2 to 3 tablespoons melted butter
Salt to taste
1/4 cup sliced green onion
1/2 cup shredded Cheddar or mozzarella cheese
1/4 cup shredded Parmesan cheese
Preparation
Scrub potatoes and prick with a fork. Bake in a 425°F oven about 50 minutes or until tender. Cool slightly, then cut lengthwise into quarters. Scoop out cooked potato in middle, leaving shells ¼ to ½ inch thick. (Use cooked potato in another recipe.)
Place potato shells, skin side down, in a baking pan and brush with butter; sprinkle with salt. Bake in a 425°F oven for 20 to 25 minutes or until crisp and lightly browned. Brush potato shells with TABASCO® Buffalo Style Sauce and sprinkle with green onion.
Top with cheeses and bake 1 to 2 minutes or until cheese melts.
You will need:
Buffalo Style Sauce
Tangy and flavorful. Perfect for wings or sandwiches.