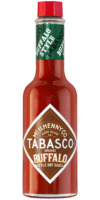 Buffalo Style Sauce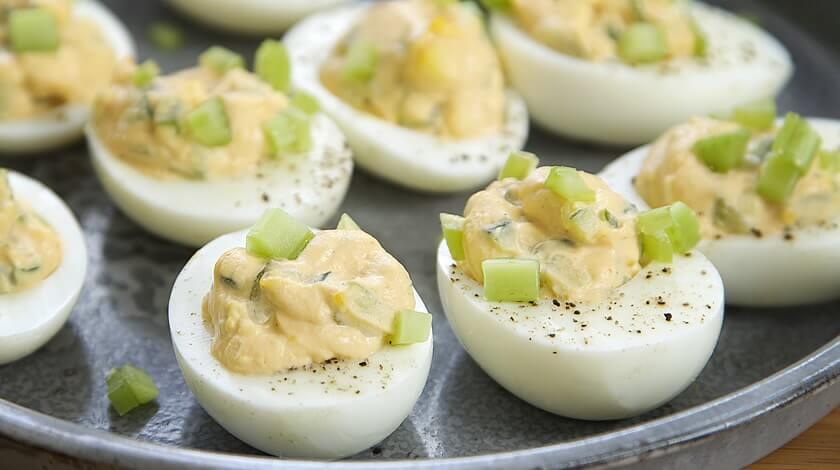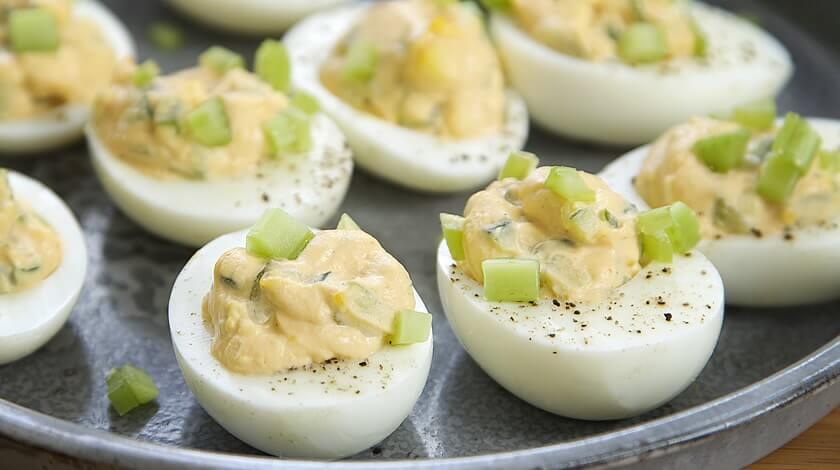 Ingredients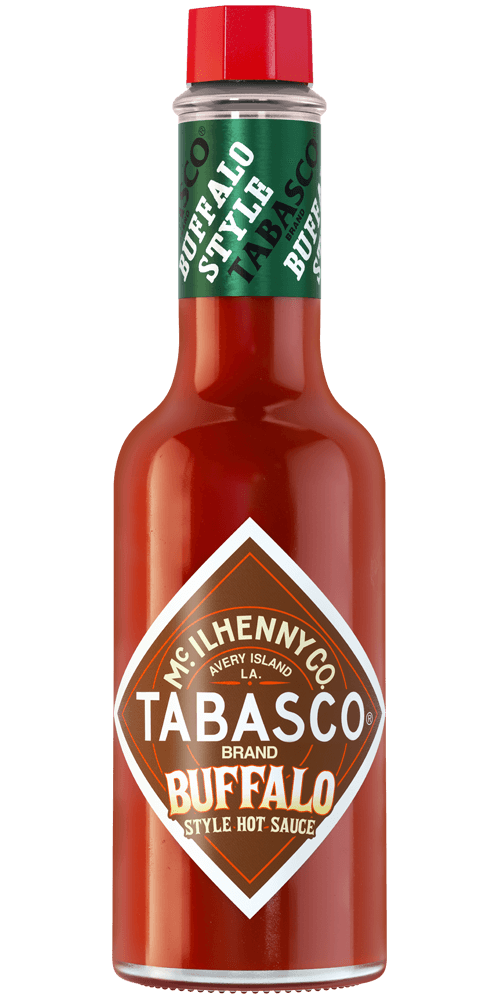 1 tablespoon
TABASCO® brand Buffalo Style Hot Sauce
12 hard-boiled eggs, peeled and cut in half lengthwise
1/4 cup mayonnaise
2 tablespoons pickle relish
2 teaspoons Dijon mustard
1/4 teaspoon celery salt
1/8 teaspoon salt
1/8 teaspoon ground pepper
2 tablespoons finely chopped celery
Preparation
Remove egg yolks from whites and place yolks in a medium bowl. Mash with a fork and add mayonnaise, pickle relish, mustard, TABASCO® Buffalo Style Sauce and celery salt. Stir until smooth.
Arrange egg white halves on a serving tray and sprinkle with salt and pepper. Transfer yolk mixture to a gallon-size plastic bag and work it into one corner of the bag. Hold bag tightly above mixture; twist until mixture is firmly positioned. Using scissors, snip off tip of bag. Twist bag to press yolk mixture into egg white halves until they are filled. Sprinkle with chopped celery and refrigerate eggs until ready to serve.
If tailgating, you can place separate ingredients in a cooler with ice packs and assemble the dish at the game. Put egg whites and chopped celery in separate plastic containers, and wait to snip off the tip of the bag of egg yolk mixture until ready to serve.
You will need:
Buffalo Style Sauce
Tangy and flavorful. Perfect for wings or sandwiches.