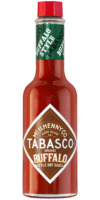 Buffalo Style Sauce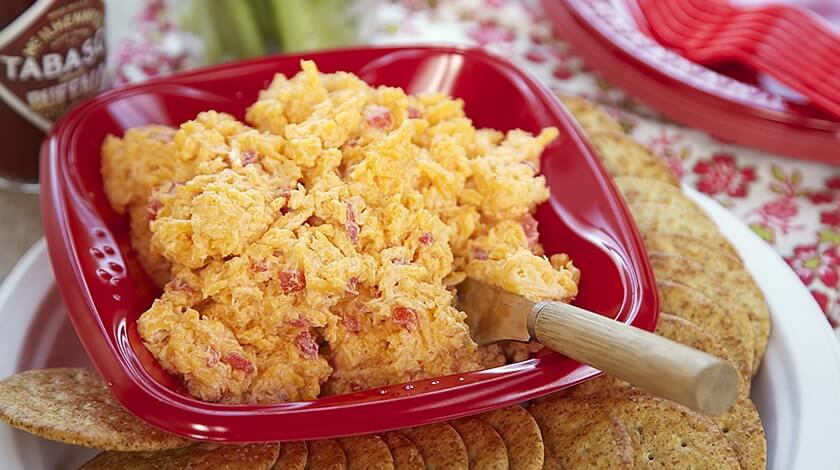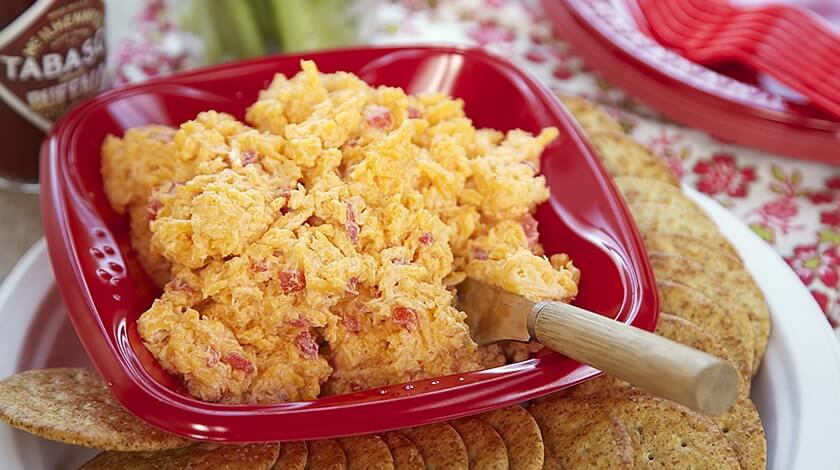 Ingredients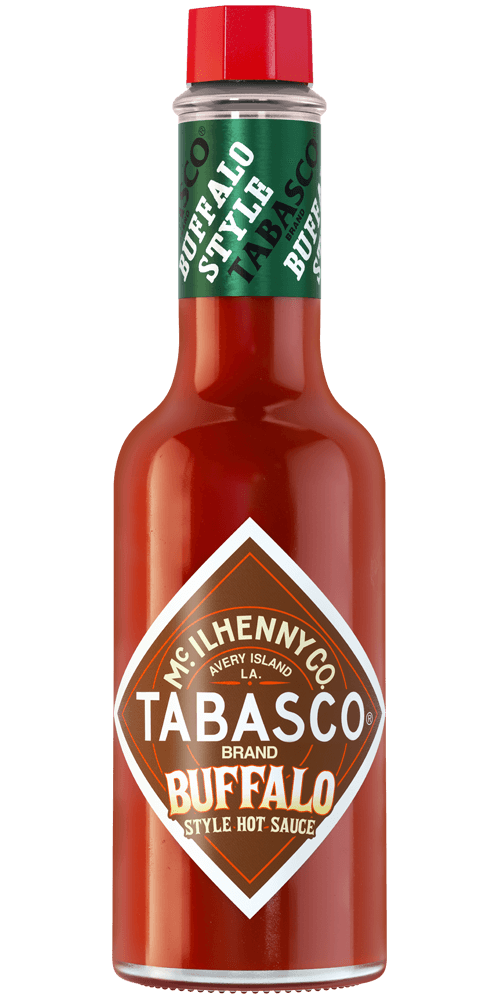 1 1/2 teaspoons
TABASCO® brand Buffalo Style Hot Sauce
2 ounces cream cheese
1/2 cup mayonnaise
1/2 teaspoon Worcestershire sauce
1/4 teaspoon garlic powder
2 cups grated sharp cheddar cheese
3 tablespoons chopped pimento
Preparation
In a medium bowl, beat cream cheese with an electric mixer until fluffy. Add mayonnaise, Worcestershire sauce, garlic powder and TABASCO® Buffalo Style Sauce; beat until completely blended, about 2 minutes. Transfer to a bowl and fold in grated cheese and chopped pimento. Refrigerate until ready to serve.
Use as a spread for sandwiches or as a dip for veggies, crackers or chips. Also, makes a great grilled cheese right on the grill!
You will need:
Buffalo Style Sauce
Tangy and flavorful. Perfect for wings or sandwiches.