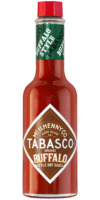 Buffalo Style Sauce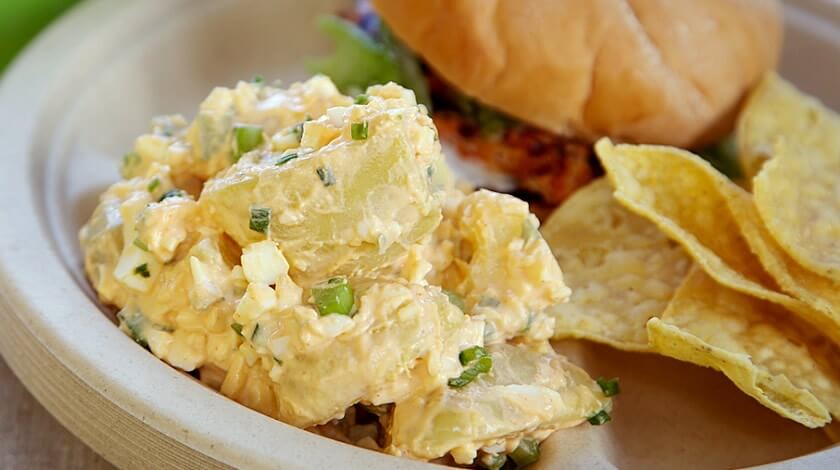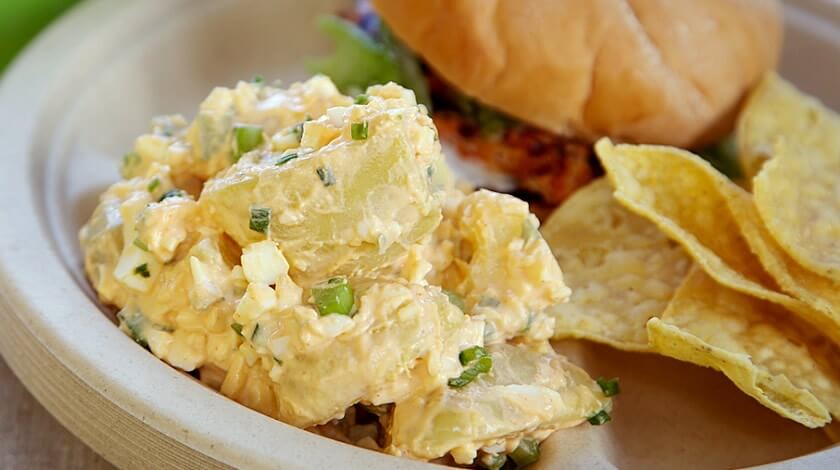 Ingredients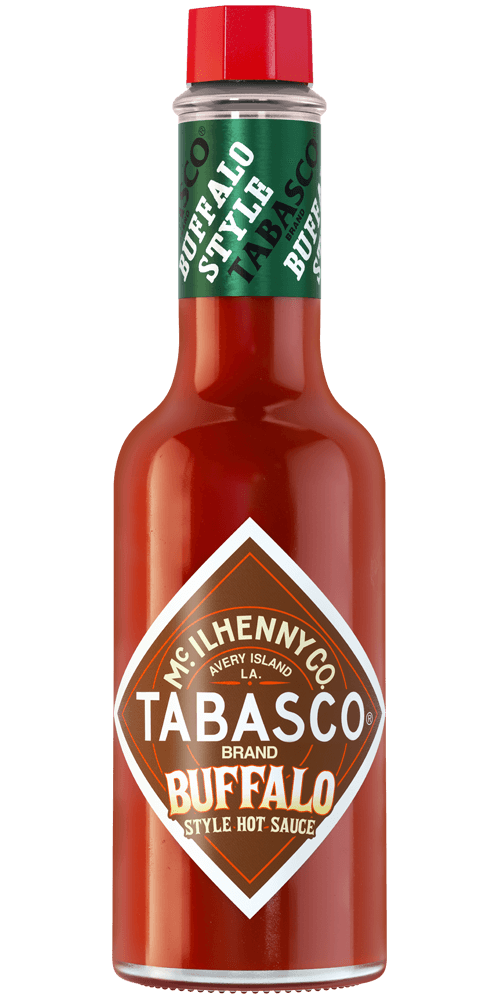 1/4 cup
TABASCO® brand Buffalo Style Hot Sauce
2 pounds red potatoes, peeled and quartered
4 hard-cooked eggs
1 cup mayonnaise
2 teaspoons prepared mustard
1 stalk celery, finely chopped
1/3 cup finely chopped green onion
Preparation
Place potatoes in a large saucepan and cover with water. Bring to a boil, reduce heat, and cook until potatoes are tender, about 20 minutes. Drain and set aside to cool.
Cut eggs in half and place yolks in a large bowl. Mash yolks with a fork. Chop egg whites finely and add to yolks. Stir in mayonnaise, TABASCO® Buffalo Style Sauce, mustard, celery, and green onion and mix well.
Dice potatoes and stir into mayonnaise mixture until well blended.
You will need:
Buffalo Style Sauce
Tangy and flavorful. Perfect for wings or sandwiches.