Spicy Cochinita (Roast Pork) Tacos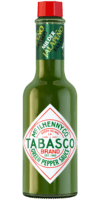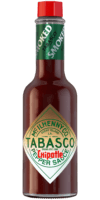 Green Jalapeño Sauce, Chipotle Sauce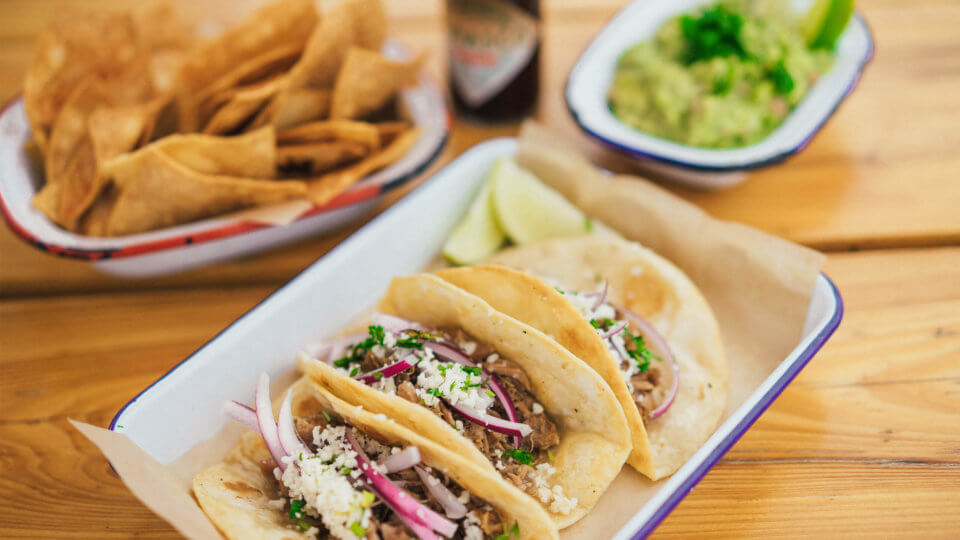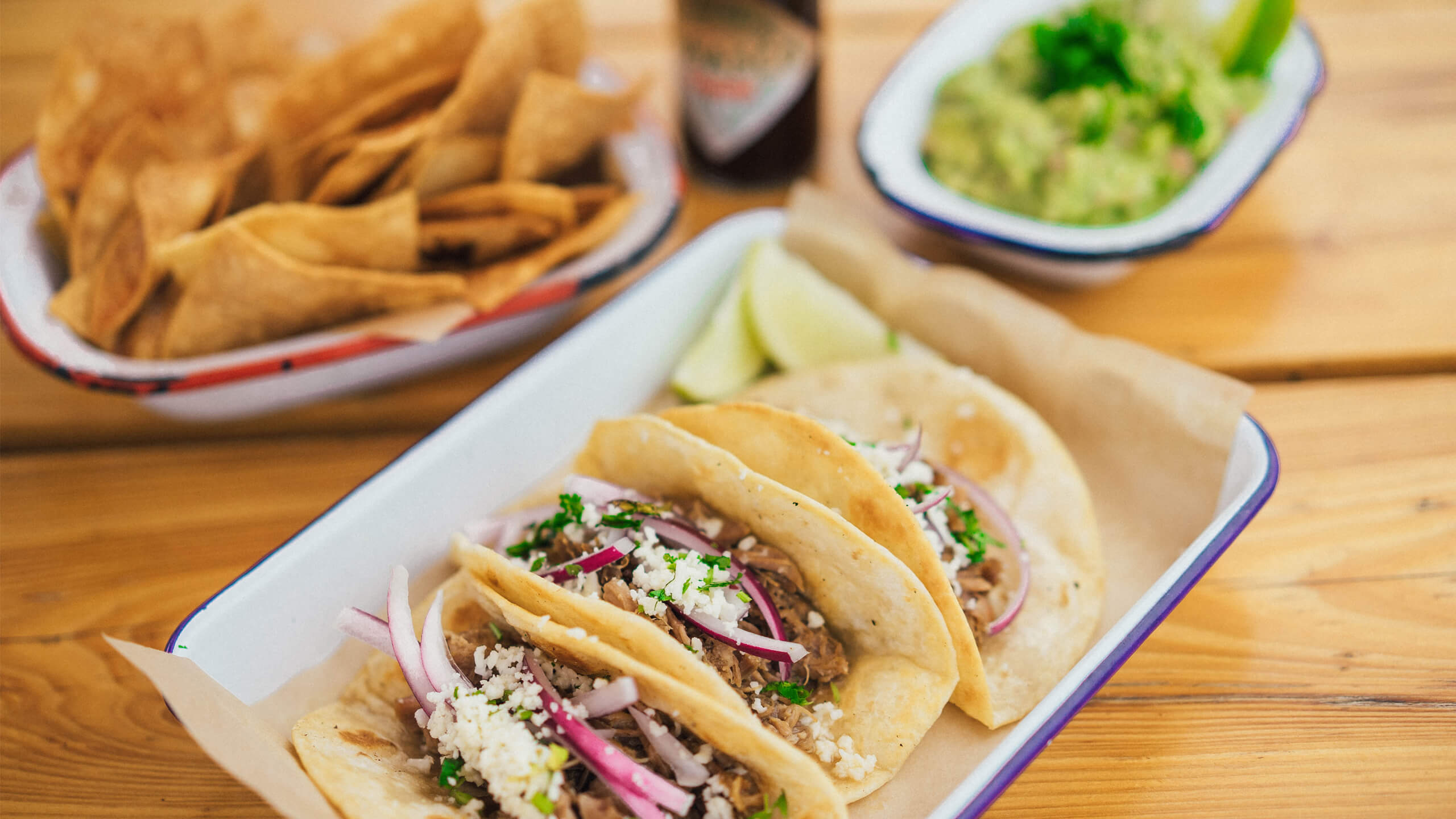 Preparation
For pork marinade
Over an open flame, lightly char garlic cloves with skin on, set aside and let cool. Peel away the blackened skins and set aside.
In a saucepan over medium heat, add the vegetable oil and once the oil simmers, add achiote pepper, garlic cloves, cloves, cinnamon stick, black peppercorns, cumin, paprika, chili powder, oregano, and garlic powder and cook, tossing and stirring, until fragrant, about 2 minutes. Transfer the mixture to a blender, add orange juice, vinegar, soy sauce, TABASCO® Chipotle Sauce and a big pinch of salt. Blend until smooth, taste, and if needed add more salt.
Pour marinade over pork shoulder and rub it in with hands. Cover with foil, refrigerate, and let it rest at least 1 hour or overnight if possible.
For pork parcels
Pre-heat oven to 250°F.
Lay out 2 to 4 overlapping banana leaves on a clean work surface. Place marinated pork in the center and top with chopped tomatoes, bell pepper, onion, and bay leaves. Form a tight parcel by folding the bottom side up and the top side down, then rolling in the sides. Secure parcel with kitchen twine and transfer parcel to an oven-safe baking sheet. Cook for 6 hours. Remove parcel from oven and unwrap banana leaves. Feel free to reserve tomatoes, bell pepper, and onion for tacos. With two forks, shred pork and set aside in large bowl.
Serving Suggestion
Place pork in middle of warm corn tortillas, and garnish with cilantro, queso fresco, TABASCO® Green Sauce, and a lime wedge.
You will need:
Green Jalapeño Sauce
Mild jalapeño flavor. Pairs well with dips and Mexican cuisine.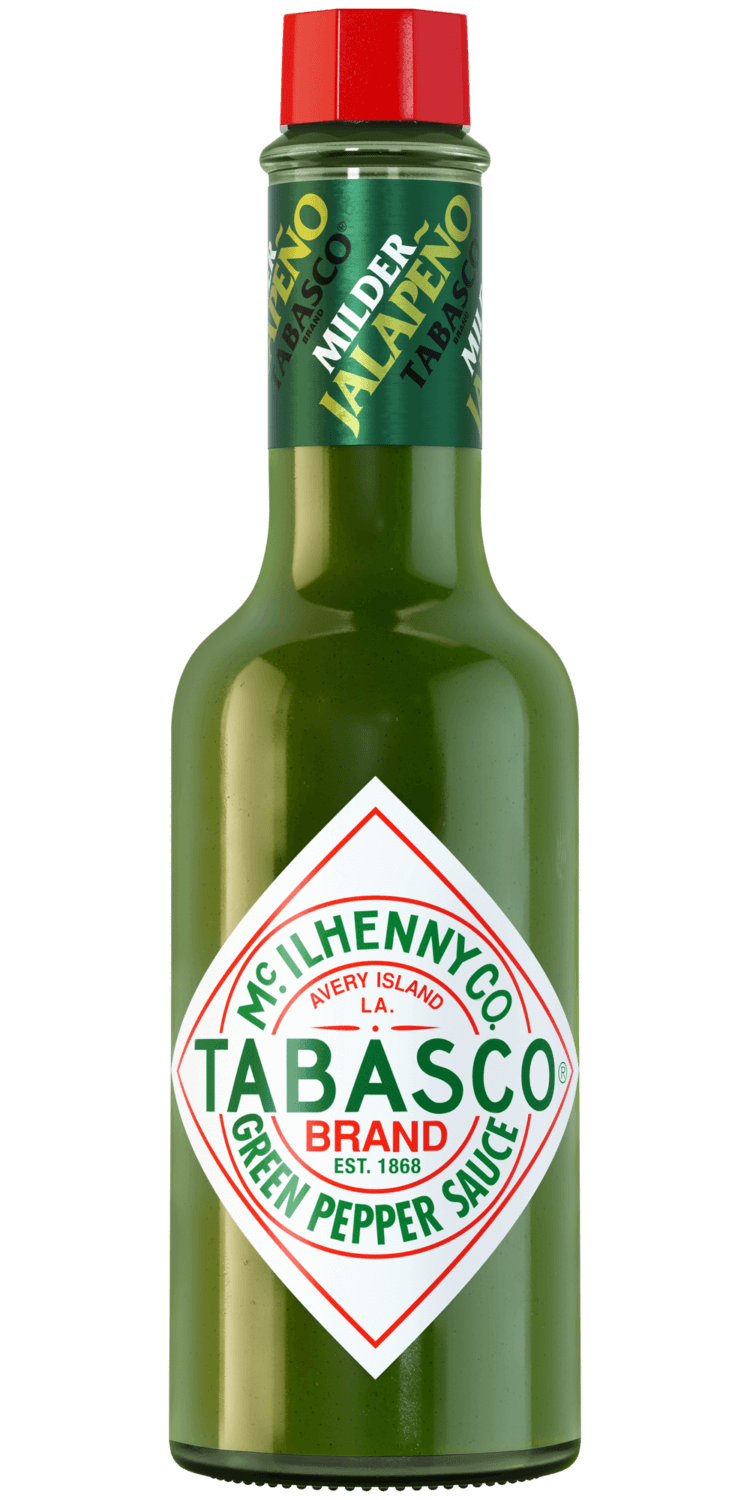 You will need:
Chipotle Sauce
A smoky, flavorful sauce. Pairs well with any BBQ dish.