Breakfast Burrito
By Snackbar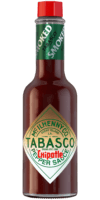 Chipotle Sauce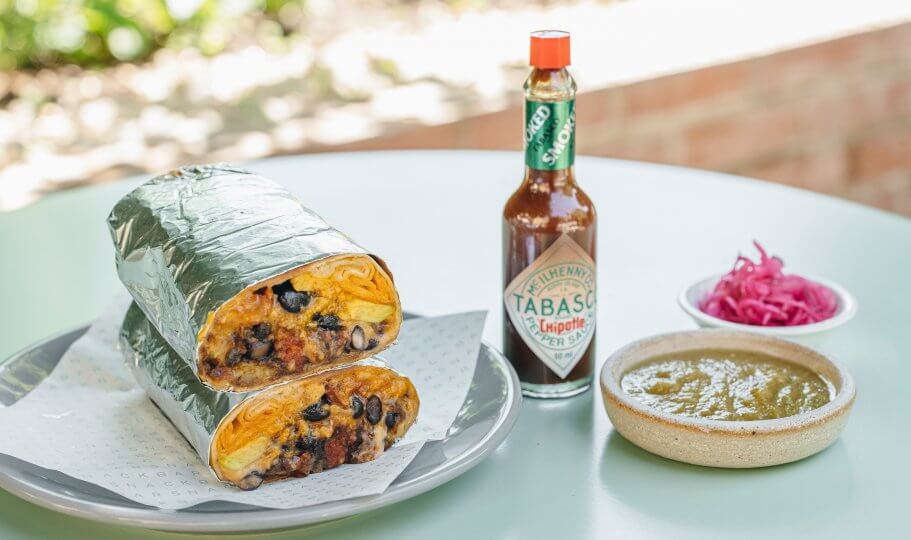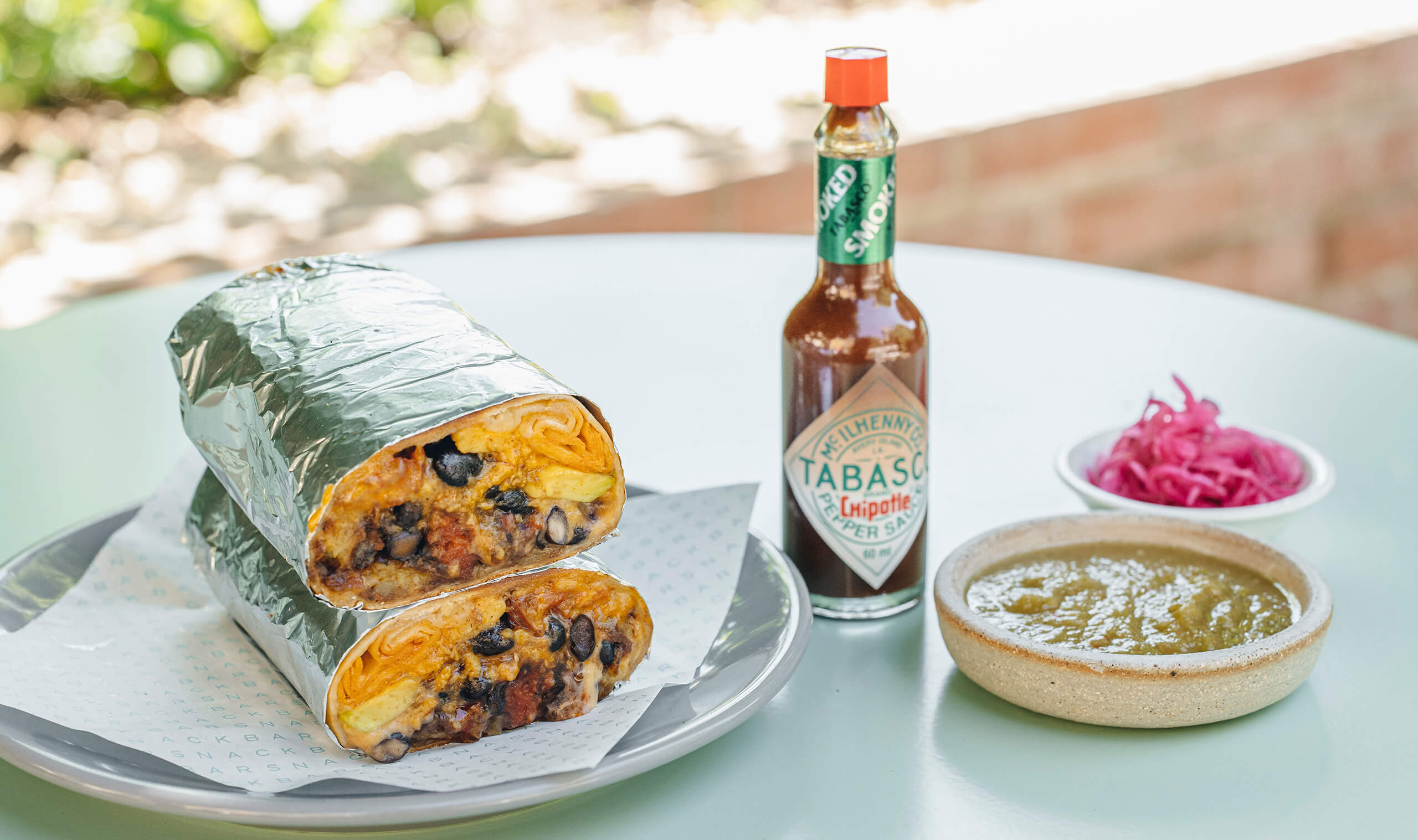 Ingredients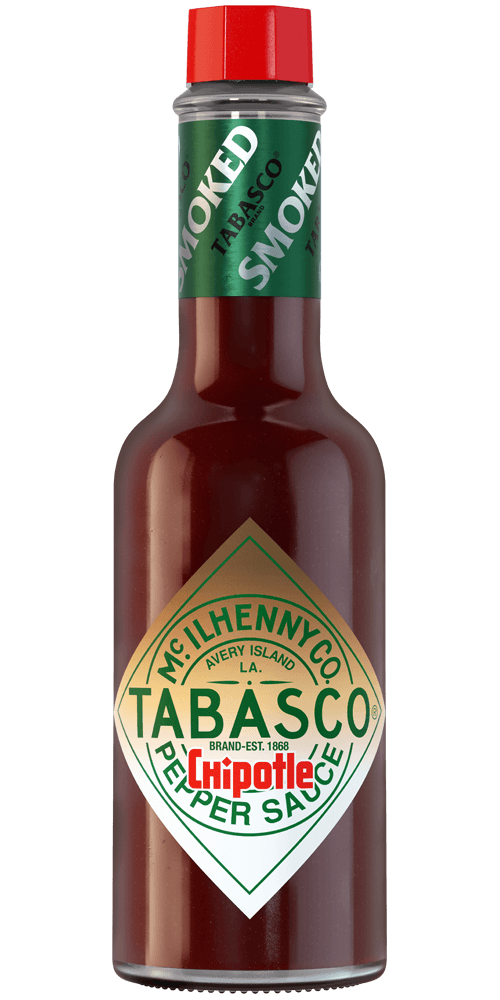 2 Tbsp
TABASCO® Chipotle Sauce
2 large flour tortillas
4 eggs
3 Tbsp unsalted butter
2 Tbsp double cream
2 sausages of choice (chorizo is the preferred option)
2 fried hash browns (can also use tater tots or smashed potatoes)
1 Tbsp white onion, diced
1 Tbsp garlic, grated
4 Tbsp whole milk
¾ cup grated cheddar or American burger cheese slice
¾ cup canned black beans
1 avocado, sliced
Salt + pepper to season
Guacamole, crema, or a salsa of choice.
Preparation
Crack the eggs into a bowl and add the double cream, season with salt and pepper and whisk until combined.
Melt 1 tablespoon of butter in a frying pan and cook the sausages until done. Set the sausages aside in a bowl, allowing them to marinate in the butter from the pan.
Add 1 tablespoon of butter in the same pan and scramble the eggs, then set aside.
Deep fry or oven cook your hash browns or potatoes of choice and set aside.
To make the TABASCO® Chipotle Sauce cheese, add the remaining tablespoon of butter to a pan, then add the garlic and onion until soft and glossy - make sure they don't brown. Add the milk and slowly heat this up. Then add your grated cheese on low heat and whisk until fully combined. Take off the heat, then add the TABASCO® Chipotle Sauce and put to the side.
To assemble, heat the tortillas individually in a hot frying pan for 5 seconds, flip and cook for another 5 seconds. This quick heating process makes the tortilla pliable when building and rolling the burrito.
To build the burrito, start with the cheese sauce, followed by eggs, sausage, potato, black beans, and avocado. Fold and roll the burrito by turning the left and right sides towards each other, then roll the burrito away from you.
Heat the burrito in either a sandwich press (with heat coming from top and bottom) or fry it in a pan and place a heavy weight on top (such as a cast iron pan).
You will need:
Chipotle Sauce
A smoky, flavorful sauce. Pairs well with any BBQ dish.