Grilled Burgers Buffalo Style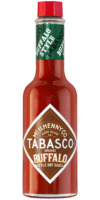 Buffalo Style Sauce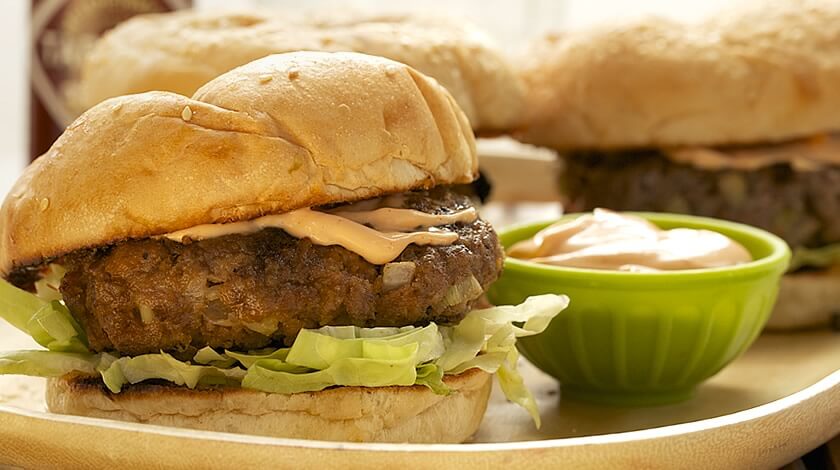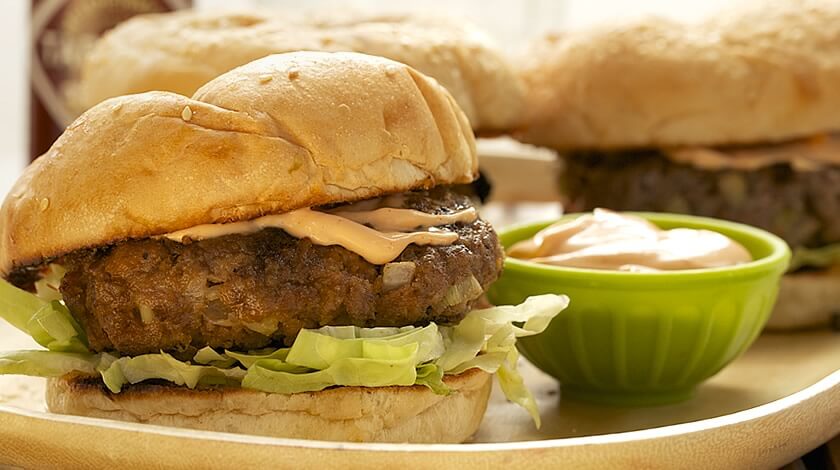 Ingredients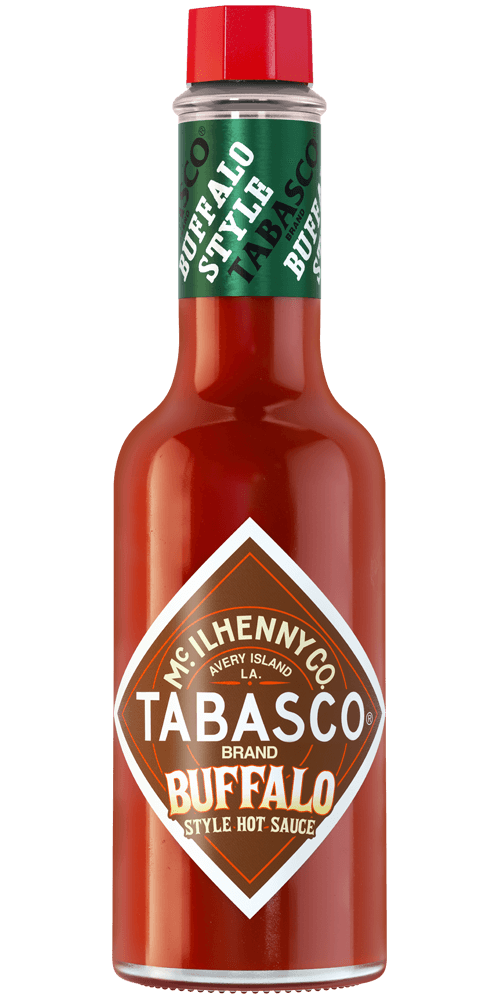 1/4 cup plus 1 tablespoon
TABASCO® brand Buffalo Style Hot Sauce
, divided
2 pounds 90% lean ground beef
1/2 cup chopped onion
1/2 cup chopped celery
1/2 cup crumbled blue cheese
1/2 teaspoon salt
1/4 cup mayonnaise
2 tablespoons ketchup
8 seeded hamburger rolls
Shredded lettuce
Preparation
In a medium bowl, combine the beef, onion, celery, cheese, 1/4 cup of the TABASCO® Buffalo Style Sauce and salt. Form the meat mixture into 8 patties. Wrap and refrigerate until ready to cook. Combine mayonnaise, ketchup and remaining 1 tablespoon TABASCO® Buffalo Style Sauce in a small bowl and refrigerate.
When ready to serve, heat grill to medium. Cook burgers over medium heat until just cooked through, about 5 minutes per side. Toast buns and place burgers on buns. Top each burger with the Buffalo mayonnaise and shredded lettuce.
You will need:
Buffalo Style Sauce
Tangy and flavorful. Perfect for wings or sandwiches.