Buffalo Style Sausages in Beer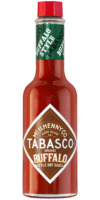 Buffalo Style Sauce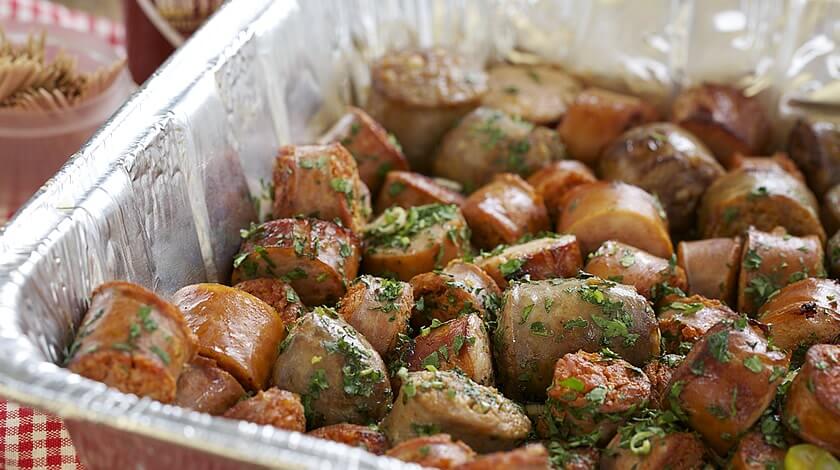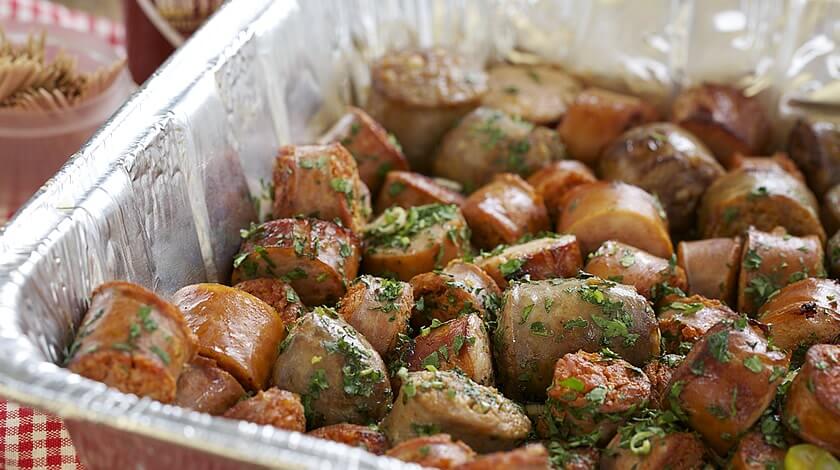 Ingredients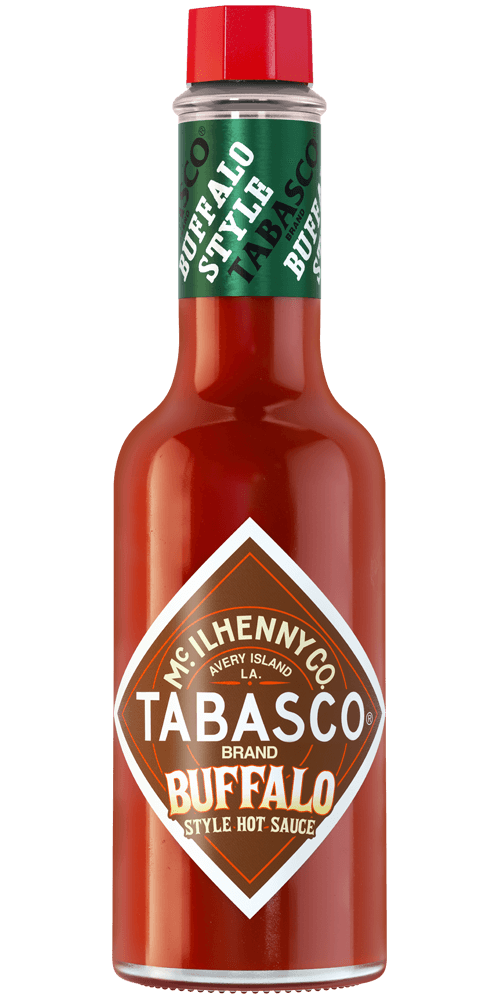 2 1/2 teaspoons
TABASCO® brand Buffalo Style Hot Sauce
3/4 pound Italian hot sausage
3/4 pound Italian sweet sausage
3/4 pound kielbasa or other smoked sausage, cut into 1/2-inch pieces
1 1/2 cups beer
5 green onions, chopped
1 tablespoon chopped fresh parsley
Preparation
Place Italian sausages in a deep skillet over medium heat and cook until firm and just cooked through, about 15 minutes. Remove sausages to a cutting board and slice into 1/2-inch rounds. Return to pan, increase heat to medium-high and cook 3 to 5 minutes or until lightly browned. If planning on preparing the sausages at a tailgate party, transfer browned sausages to a metal or disposable foil baking tray. If planning on making immediately, transfer the sausages to a bowl and set aside.
Add the kielbasa to the skillet and cook until lightly browned, about 5 minutes. Transfer the kielbasa to the baking tray with the sausage, or if planning on preparing immediately, return the Italian sausages to the skillet.
When ready to prepare, heat the baking tray or skillet over medium-high heat. Stir in beer, green onions and TABASCO® Buffalo Style Sauce and simmer 5 minutes, stirring occasionally. Sprinkle with fresh parsley and serve with toothpicks.
You will need:
Buffalo Style Sauce
Tangy and flavorful. Perfect for wings or sandwiches.