Buffalo Grilled Chicken Sandwiches with Celery Slaw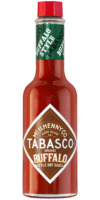 Buffalo Style Sauce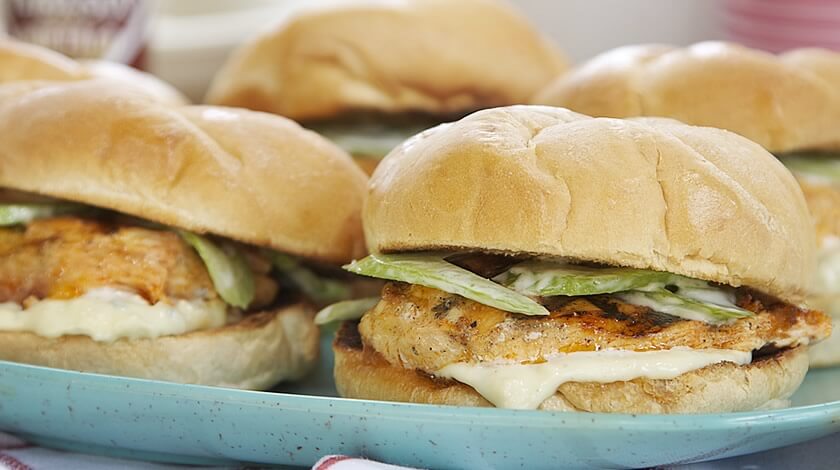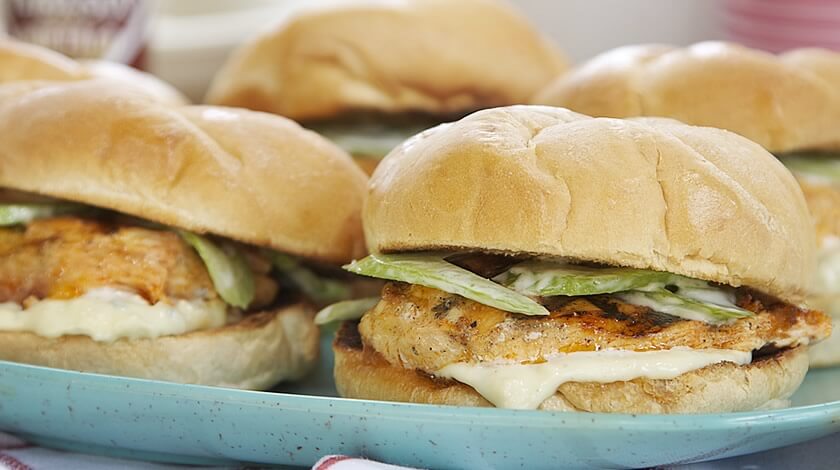 Ingredients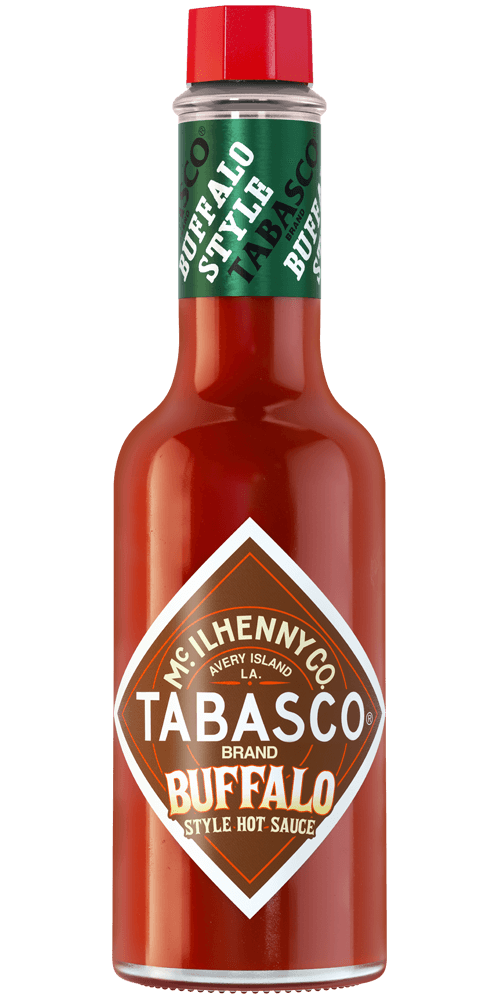 1/2 cup
TABASCO® brand Buffalo Style Hot Sauce
6 thin-sliced boneless, skinless chicken breasts (about 2 1/2 pounds)
1/4 cup olive oil
8 ribs celery, sliced thin on the diagonal (about 2 1/2 cups)
2 tablespoons ranch dressing
6 tablespoons mayonnaise
3 tablespoons crumbled blue cheese
6 buns
Preparation
Place chicken breasts in a large, resealable plastic bag; add the TABASCO® Buffalo Style Sauce and olive oil and turn to coat. Refrigerate for at least 1 hour or overnight.
Combine celery and ranch dressing in a small bowl or plastic container and refrigerate until ready to use. Combine mayonnaise and blue cheese in another small bowl and mix well; refrigerate until ready to use.
When ready to prepare, preheat grill to medium-high heat. Remove chicken from marinade and cook until just cooked through, about 3 to 5 minutes a side. Toast buns and spread mayonnaise mixture on each bun; top with chicken and a generous helping of celery slaw.
This marinade is delicious on grilled shrimp. Use large, peel-on deveined shrimp and marinate in large resealable plastic bags right before leaving for the game. Grill over medium heat about 3 minutes a side and serve with ranch dressing.
You will need:
Buffalo Style Sauce
Tangy and flavorful. Perfect for wings or sandwiches.