Buffalo Chicken Mac & Cheese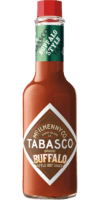 Buffalo Style Sauce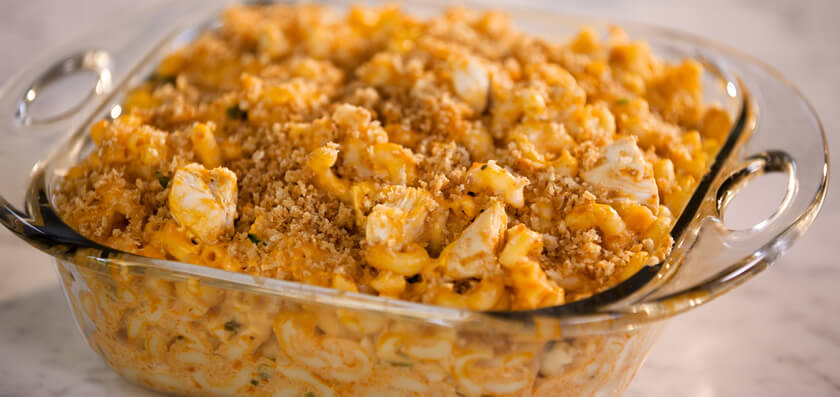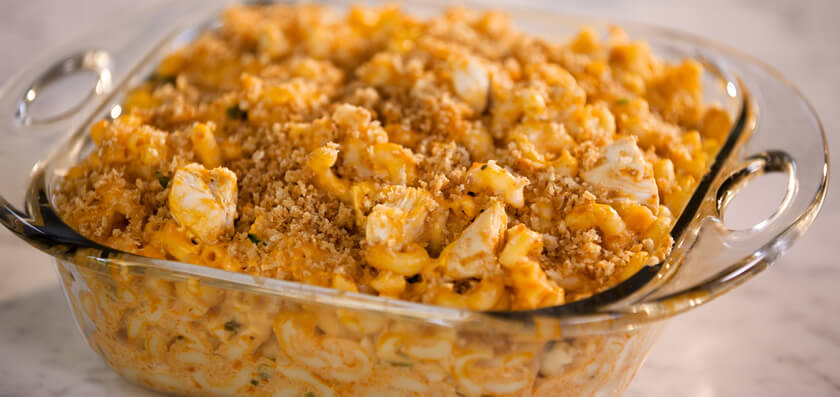 Ingredients
1/4 cup
TABASCO® brand Buffalo Style Hot Sauce
1 pound dried elbow macaroni
4 tablespoons unsalted butter
3 tablespoons all-purpose flour
3/4 teaspoon salt
1/8 teaspoon black pepper
3 cups whole milk
6 ounces shredded sharp Cheddar cheese (about 1 1/2 cups)
6 ounces shredded mild Cheddar cheese (about 1 1/2 cups)
5 ounces crumbled blue cheese (about 1 1/4 cups)
12 ounces cooked chicken, cut in 1/2-inch pieces
1/2 cup chopped green onion
1 1/2 cups Panko bread crumbs
Preparation
Preheat oven to 350°F. Cook macaroni to al dente according to package instructions and drain.
Meanwhile, melt butter in a large heavy saucepan over medium-low heat. Stir in flour, salt, and pepper and cook 1 to 2 minutes. Whisk in milk and cook over medium heat until thickened and bubbly, stirring constantly.
Reduce heat to low and stir in cheeses until melted. Add TABASCO® Buffalo Style Sauce, chicken, green onion, macaroni and additional salt and pepper to taste; mix well.
Spoon into an ungreased 2-quart casserole dish and top with bread crumbs. Bake for 25 to 30 minutes or until heated to an internal temperature of 165°F.
You will need:
Buffalo Style Sauce
Tangy and flavorful. Perfect for wings or sandwiches.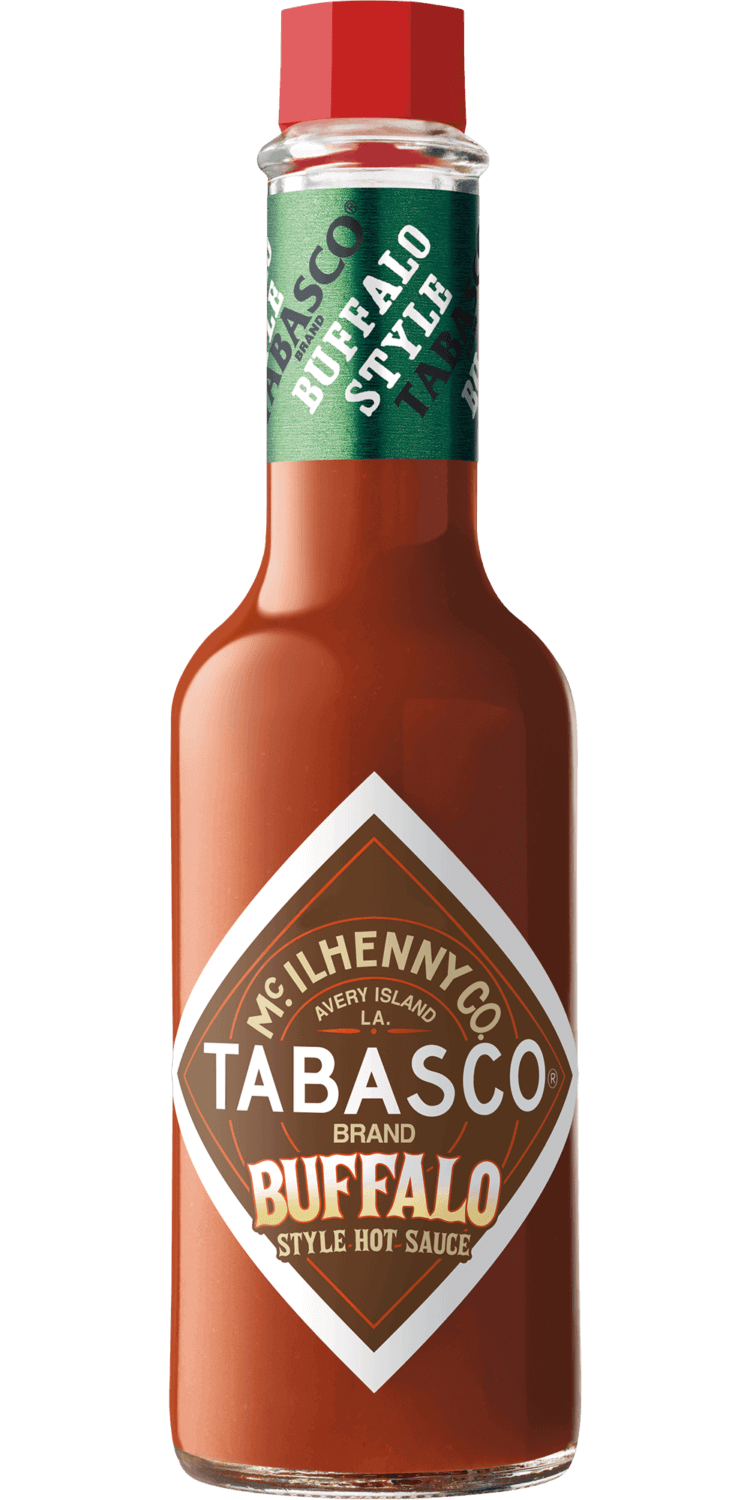 Close Email Overlay
Want to be the first to know about new products?
We want to stay in touch! We'll send you the occasional email, but only with the important stuff.