Buffalo Chicken Mac & Cheese
Get our recipe for this buffalo-style macaroni and cheese recipe made with TABASCO® Buffalo Style Hot Sauce. This is a dish the whole family will love.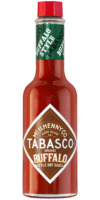 Buffalo Style Sauce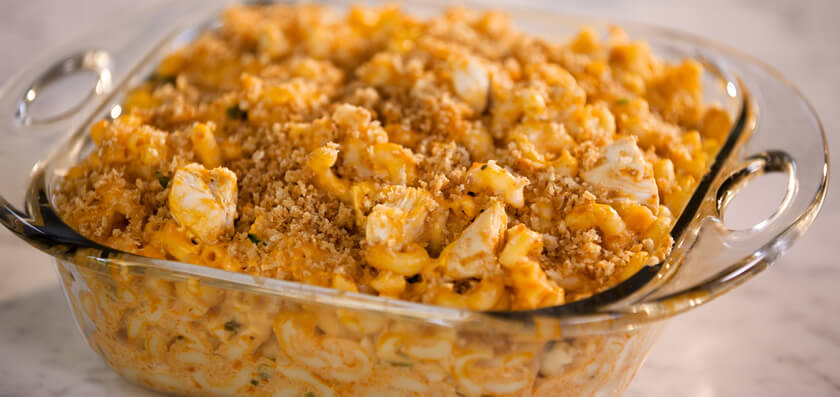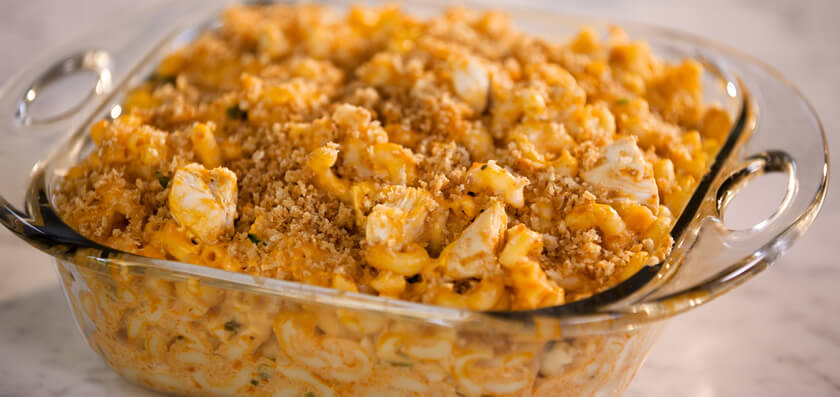 Ingredients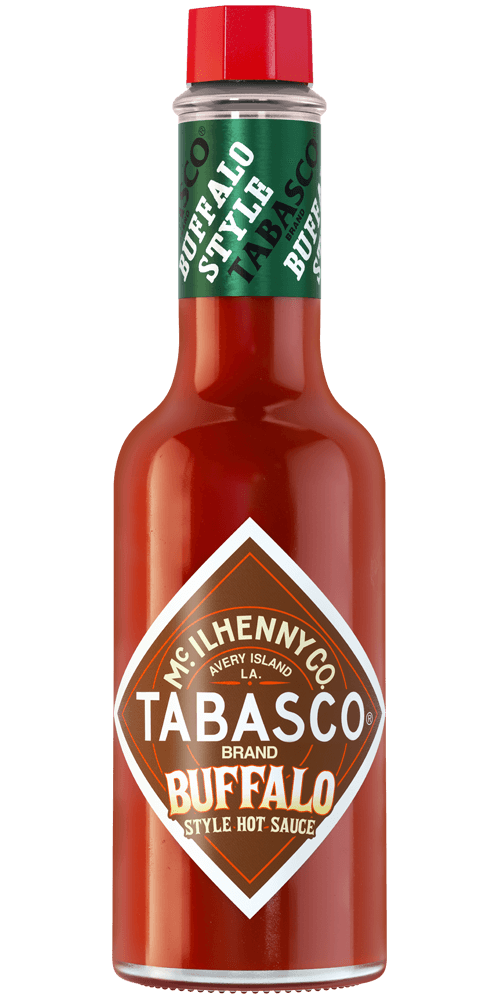 1/4 cup
TABASCO® brand Buffalo Style Hot Sauce
1 pound dried elbow macaroni
4 tablespoons unsalted butter
3 tablespoons all-purpose flour
3/4 teaspoon salt
1/8 teaspoon black pepper
3 cups whole milk
6 ounces shredded sharp Cheddar cheese (about 1 1/2 cups)
6 ounces shredded mild Cheddar cheese (about 1 1/2 cups)
5 ounces crumbled blue cheese (about 1 1/4 cups)
12 ounces cooked chicken, cut in 1/2-inch pieces
1/2 cup chopped green onion
1 1/2 cups Panko bread crumbs
Preparation
Preheat oven to 350°F. Cook macaroni to al dente according to package instructions and drain.
Meanwhile, melt butter in a large heavy saucepan over medium-low heat. Stir in flour, salt, and pepper and cook 1 to 2 minutes. Whisk in milk and cook over medium heat until thickened and bubbly, stirring constantly.
Reduce heat to low and stir in cheeses until melted. Add TABASCO® Buffalo Style Sauce, chicken, green onion, macaroni and additional salt and pepper to taste; mix well.
Spoon into an ungreased 2-quart casserole dish and top with bread crumbs. Bake for 25 to 30 minutes or until heated to an internal temperature of 165°F.
You will need:
Buffalo Style Sauce
Tangy and flavorful. Perfect for wings or sandwiches.