Grilled Beer-Brined Brats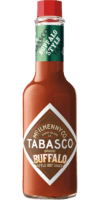 Buffalo Style Sauce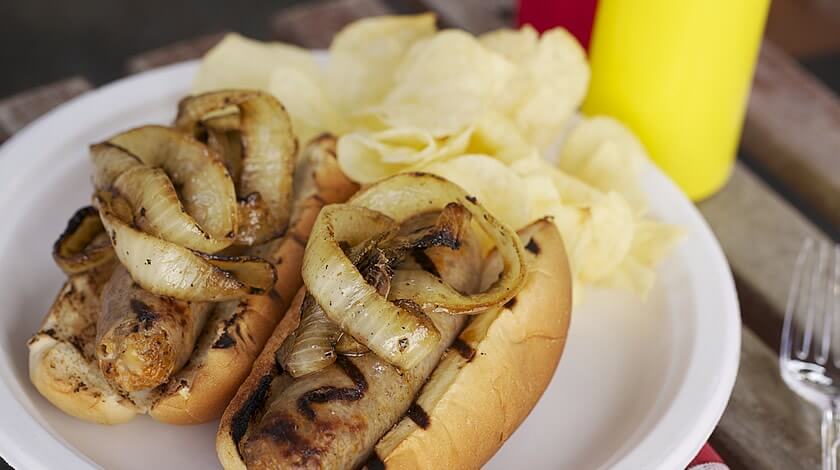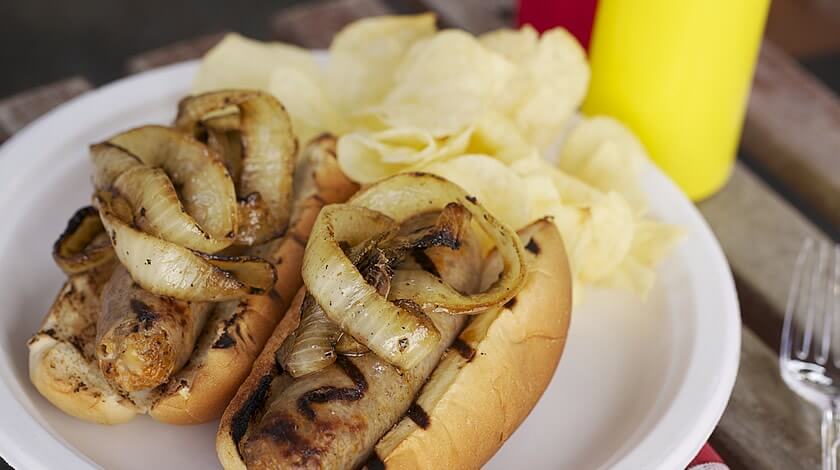 Ingredients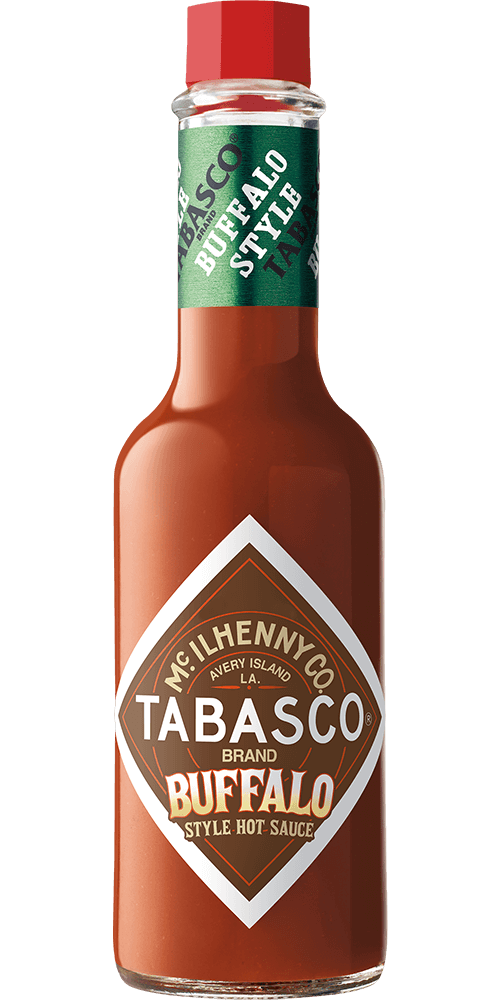 1/4 cup
TABASCO® brand Buffalo Style Hot Sauce
Eight (6- to 8-inch) wooden skewers
8 bratwursts, about 4 ounces each
2 (12-ounce) bottles ale or beer
2 large onions, cut into 1-inch-thick rounds
8 hot dog buns
Preparation
Insert skewers into each bratwurst lengthwise, pushing them all the way through. Place the skewered sausages in a large saucepan or Dutch oven and add the ale and TABASCO® Buffalo Style Sauce. Bring to a boil, reduce heat and simmer 15 minutes. Add the onions and simmer 10 minutes more. Allow sausages to cool in the beer; transfer bratwursts and beer to a resealable plastic bag and refrigerate until ready to use. Heat a grill to medium and grill sausages and onions until desired doneness. Remove skewers and serve on toasted buns topped with grilled onions.
You will need:
Buffalo Style Sauce
Tangy and flavorful. Perfect for wings or sandwiches.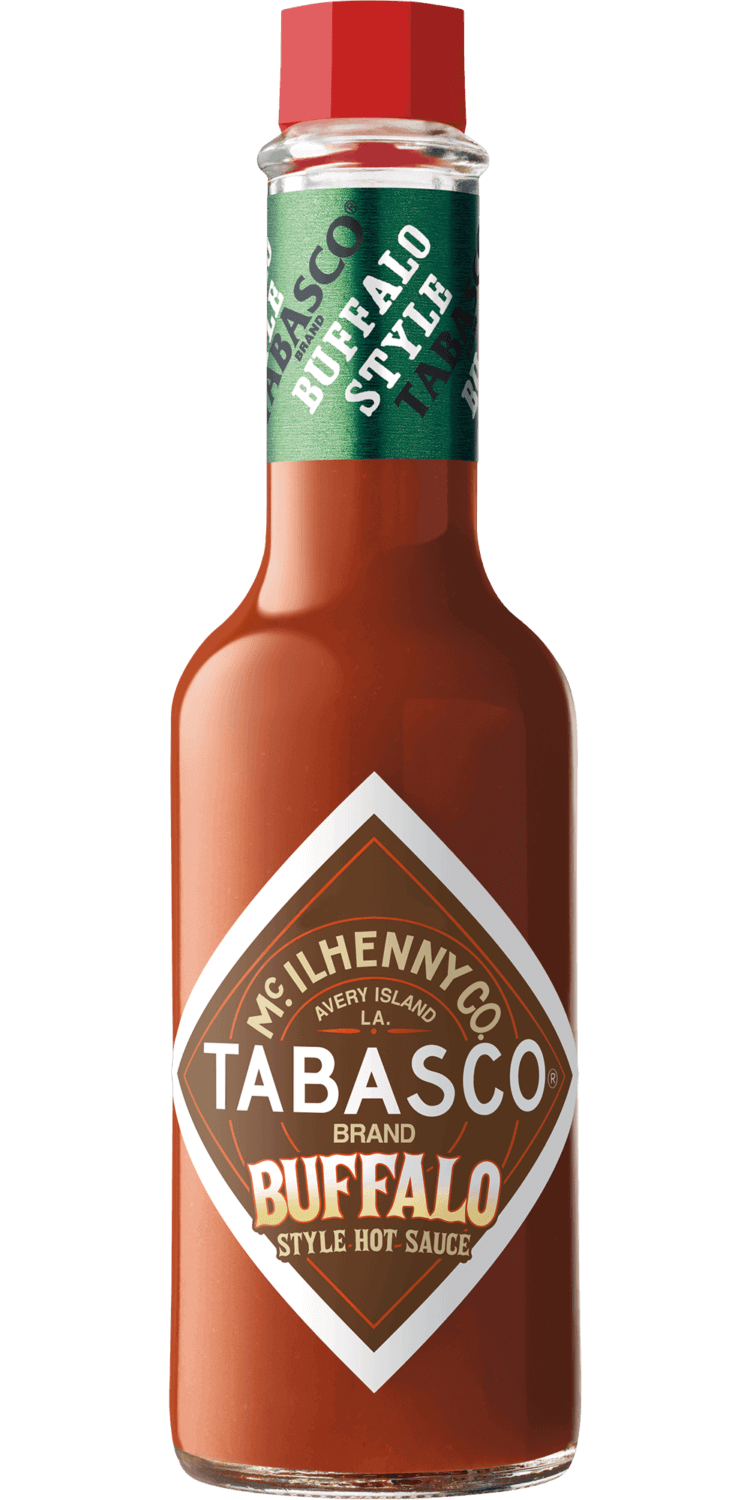 Close Email Overlay
Want to be the first to know about new products?
We want to stay in touch! We'll send you the occasional email, but only with the important stuff.