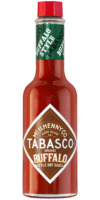 Buffalo Style Sauce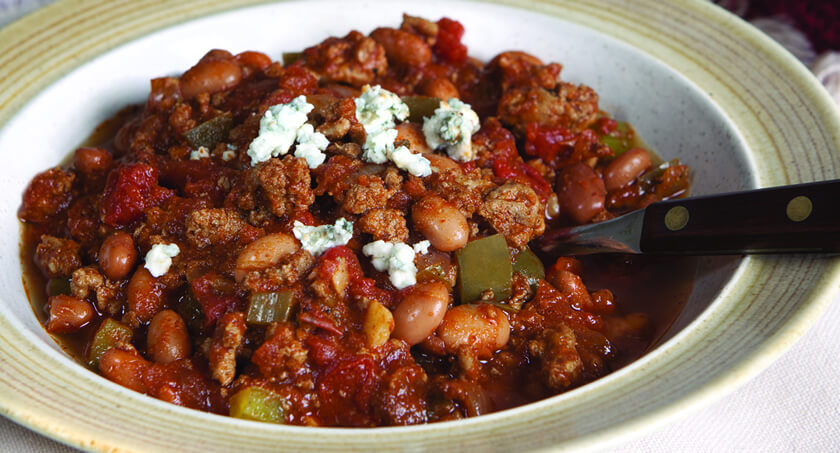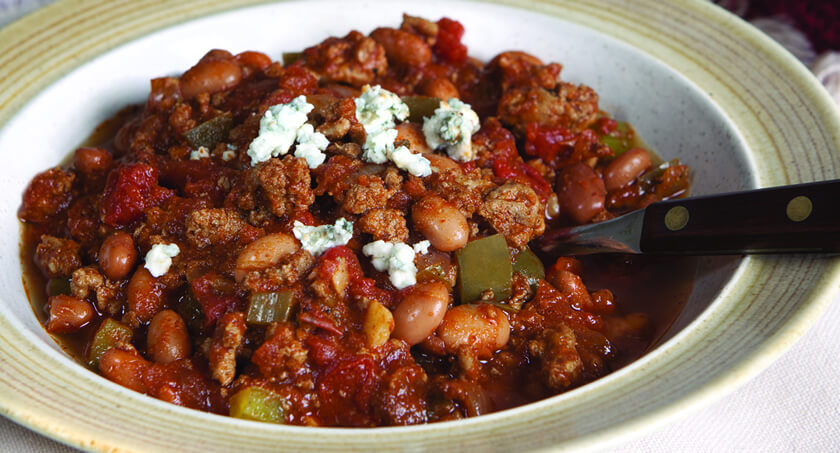 Ingredients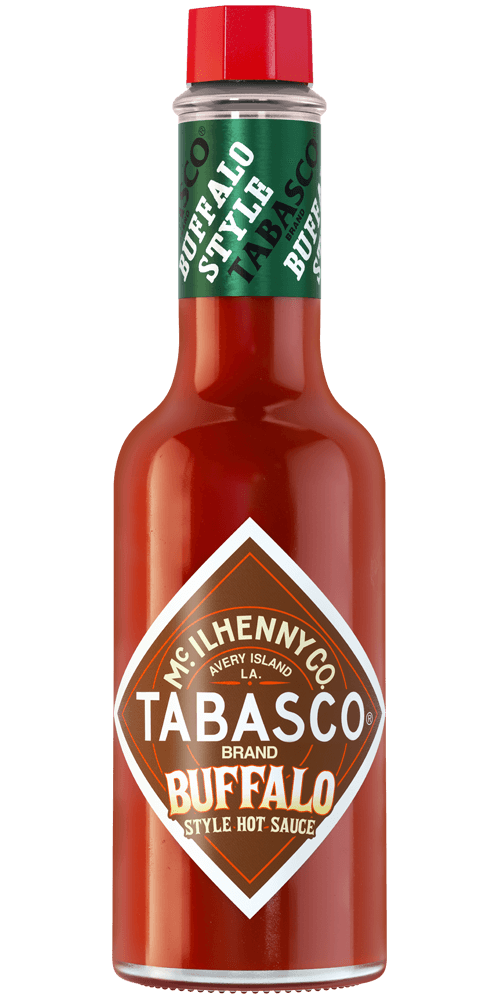 1/4 cup
TABASCO® brand Buffalo Style Hot Sauce
3 tablespoons vegetable oil, divided
2 celery stalks, diced
1 medium onion, diced
1 green bell pepper, seeded and diced
2 large garlic cloves, minced
1 pound ground chicken or turkey
2 tablespoons chili powder
2 tablespoons ground cumin
1 1/2 teaspoons salt
1 (28-ounce) can fire-roasted diced tomatoes
1/2 cup water
1 (15.5-ounce) can pinto beans, rinsed and drained
3 tablespoons crumbled blue cheese
Preparation
Heat 2 tablespoons of the oil in 4-quart saucepan over medium heat. Add celery, onion, green bell pepper and garlic; cook about 5 minutes or until vegetables are tender-crisp. Remove vegetables to bowl with slotted spoon.
Add remaining tablespoon of oil to same saucepan. Cook ground chicken over medium high heat until well browned on all sides, stirring constantly. Stir in chili powder, cumin and salt; cook 1 minute.
Add tomatoes with their liquid, water and TABASCO® Buffalo Style Sauce. Heat to boiling over high heat. Reduce heat to low; stir in vegetables, cover and simmer 15 minutes, stirring occasionally. Add beans; cook 5 minutes longer.
To serve, top each serving with some crumbled blue cheese.
You will need:
Buffalo Style Sauce
Tangy and flavorful. Perfect for wings or sandwiches.