Grilled Chicken with Buffalo BBQ Sauce
Created By Tim Byres, Chef and Owner of SMOKE Restaurant in Dallas, TX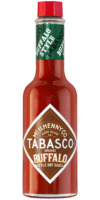 Buffalo Style Sauce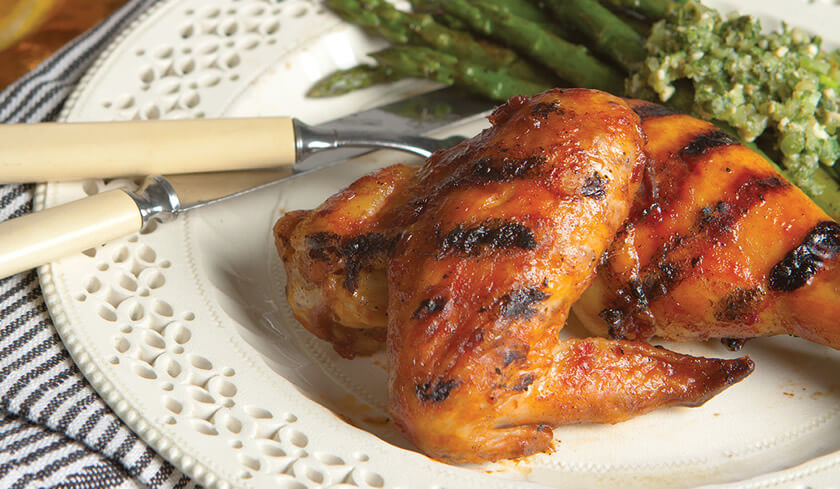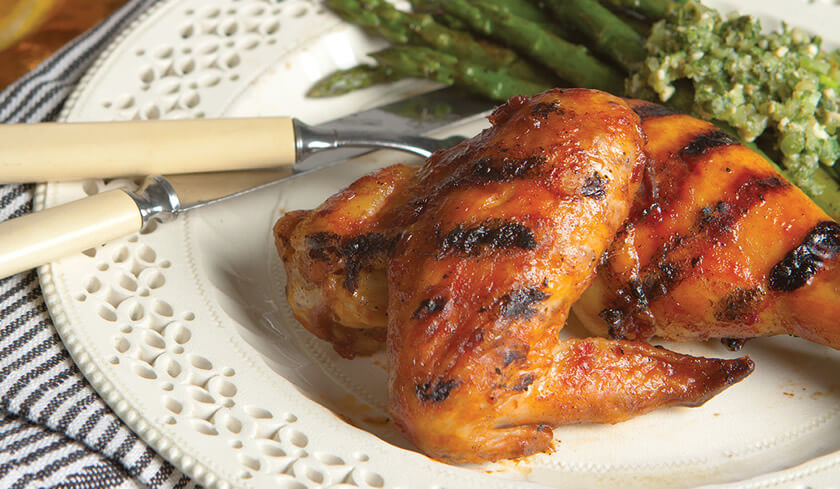 Ingredients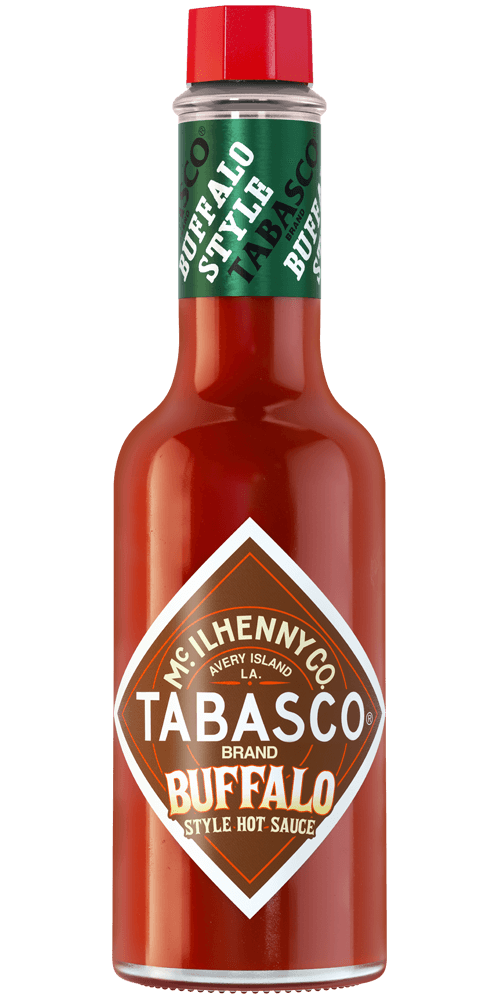 1 (5-ounce) bottle
TABASCO® brand Buffalo Style Hot Sauce
1 cup canned diced tomatoes with liquid
1/2 cup brown sugar, packed
1/2 cup Dijon mustard
1/4 cup tomato paste
1/4 cup white vinegar
1 tablespoon curry powder
1 teaspoon dry granulated garlic
1 teaspoon Kosher salt
1/2 cup light molasses
3 pounds chicken, cut into pieces
Preparation
Preheat grill.
Combine TABASCO® Buffalo Style Sauce, canned tomatoes, brown sugar, mustard, tomato paste, vinegar, curry powder, garlic and salt in medium saucepan; heat to a boil. Reduce heat to low; cover and simmer 5 minutes, stirring occasionally. Stir in molasses.
Transfer mixture to blender; blend until smooth.
Brush 1/3 cup of sauce on chicken pieces. Cook on grill until desired doneness, brushing occasionally with sauce.
You will need:
Buffalo Style Sauce
Tangy and flavorful. Perfect for wings or sandwiches.