7-Layer Buffalo Chicken Dip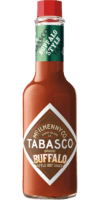 Buffalo Style Sauce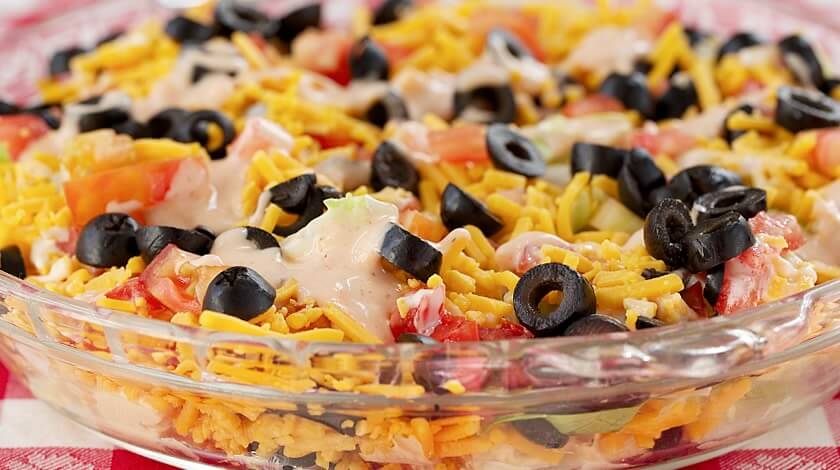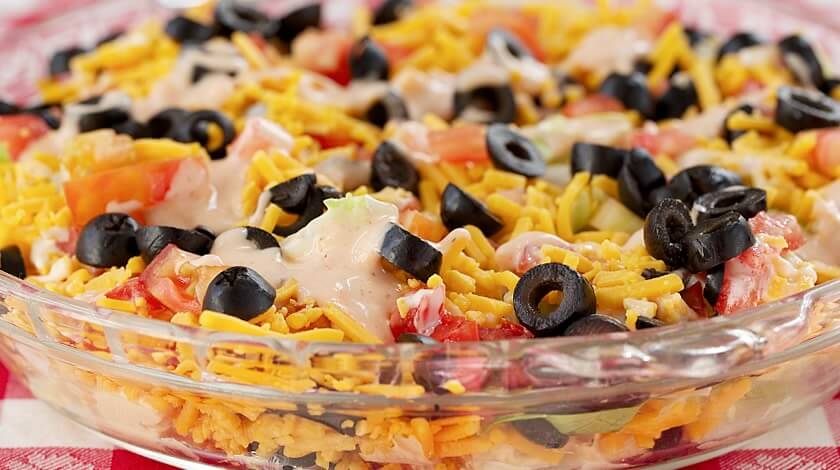 Ingredients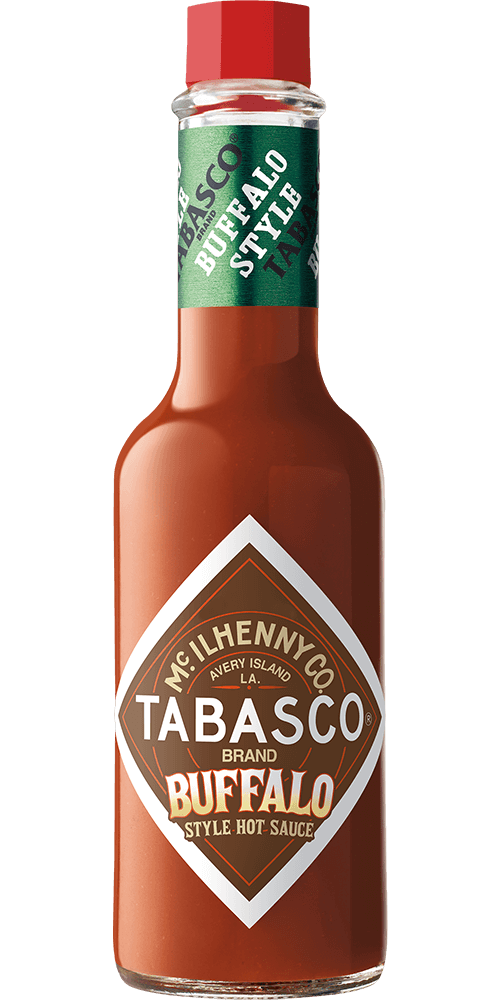 4 tablespoons
TABASCO® brand Buffalo Style Hot Sauce
, divided
1 1/2 cups diced cooked chicken breast
2/3 cup whipped cream cheese
1 cup cooked black beans, rinsed and drained (can also use canned beans)
1 1/2 cups shredded lettuce
1/2 cup sliced black olives
1/2 cup diced tomatoes
1/2 cup shredded cheddar cheese
1/4 cup ranch dressing
Preparation
In a medium bowl, combine chicken, cream cheese and 2 tablespoons of the TABASCO® Buffalo Style Sauce; mix well. Transfer mixture to a 10-inch glass pie plate or other shallow casserole and spread over bottom of dish. Sprinkle black beans on top of the chicken mixture. Top with shredded lettuce, olives, tomatoes and cheese. Cover and refrigerate until ready to serve.
In a small bowl, combine the ranch dressing and the remaining 2 tablespoons TABASCO® brand Buffalo Style Hot Sauce; refrigerate until ready to serve. Right before serving, drizzle dressing mixture over top of chicken dip. Serve with tortilla chips.
You will need:
Buffalo Style Sauce
Tangy and flavorful. Perfect for wings or sandwiches.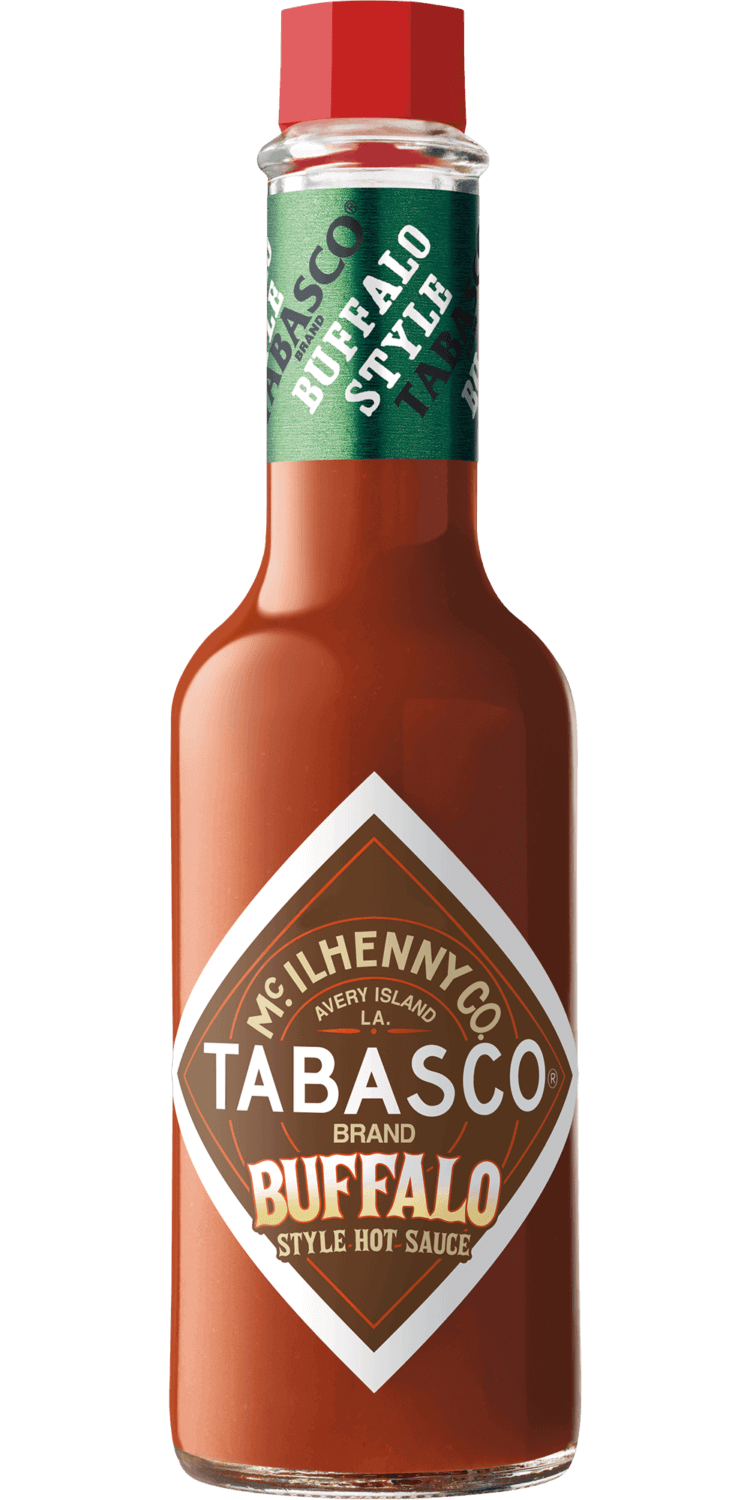 Close Email Overlay
Want to be the first to know about new products?
We want to stay in touch! We'll send you the occasional email, but only with the important stuff.