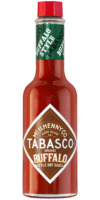 Buffalo Style Sauce
Ingredients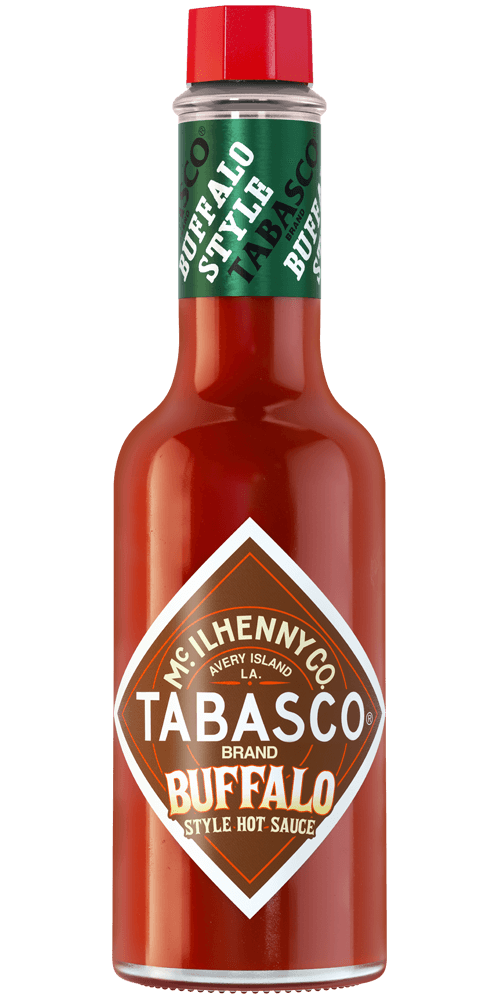 4 tablespoons
TABASCO® brand Buffalo Style Hot Sauce
4 cups tomato juice
1 1/2 cups vodka
4 tablespoons lemon juice
1 tablespoon prepared horseradish
1 teaspoon celery salt
1/2 teaspoon Worcestershire sauce
6 stalks celery, trimmed
6 blue cheese-stuffed olives
Preparation
Combine tomato juice, vodka, TABASCO® Buffalo Style Sauce, lemon juice, horseradish, celery salt and Worcestershire sauce in a 2-quart pitcher; stir well. Serve in tall glasses over ice. Garnish with celery and blue cheese-stuffed olives.
Variation: Can also be served mixed with a mild lager. Just mix 2 parts beer to 1 part prepared Spicy Buffalo Mary.
You will need:
Buffalo Style Sauce
Tangy and flavorful. Perfect for wings or sandwiches.