Appetizer Chicken Skewers with Avocado Cream Dip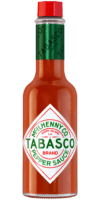 Original Red Sauce
Servings:
Makes 6 appetizer portions.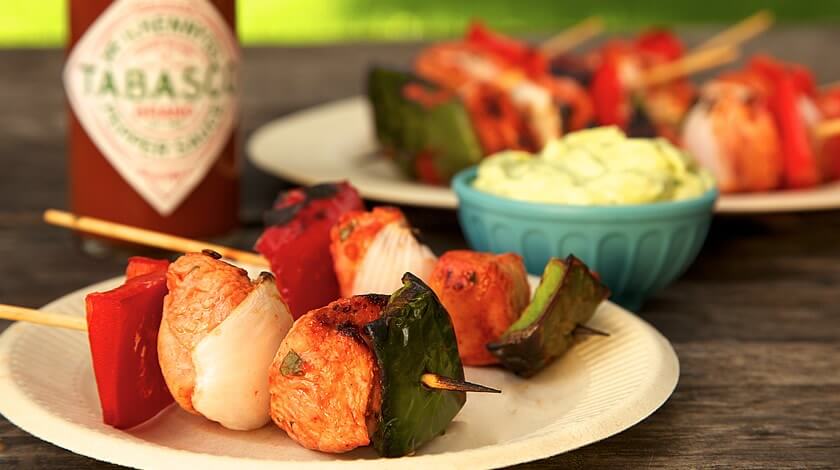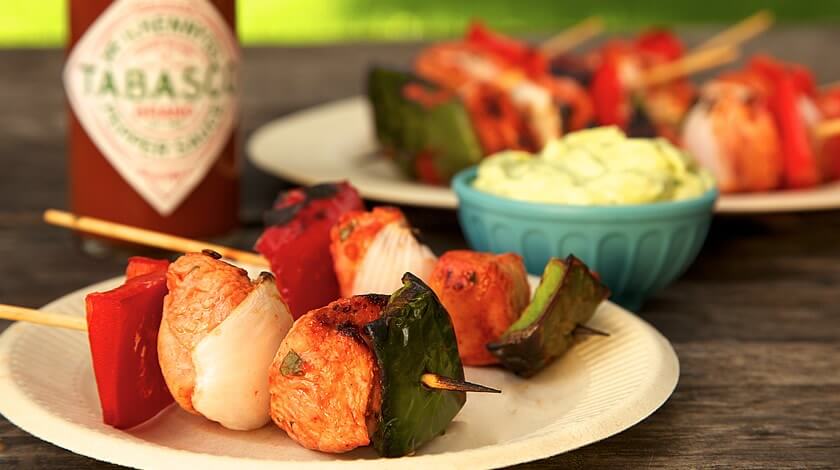 Ingredients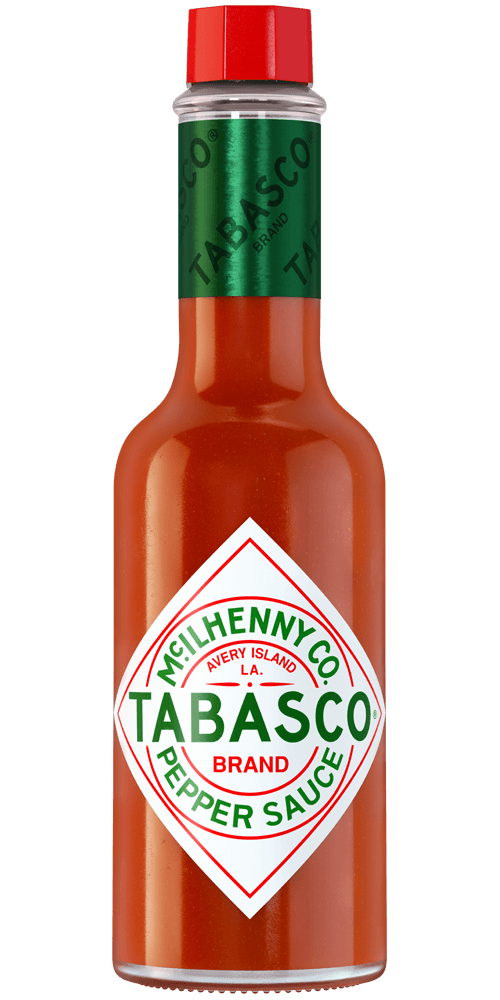 1 1/2 teaspoons
TABASCO® brand Original Red Sauce
1/2 cup orange juice
1 teaspoon minced garlic
1 1/2 teaspoons key lime juice
2 tablespoons chopped cilantro
1 tablespoon Achiote paste
1 tablespoon minced white onion
2 teaspoons soy sauce
1 teaspoon salt
-
4 (5-ounce) chicken breasts cut into 1-inch cubes, 36 pieces in total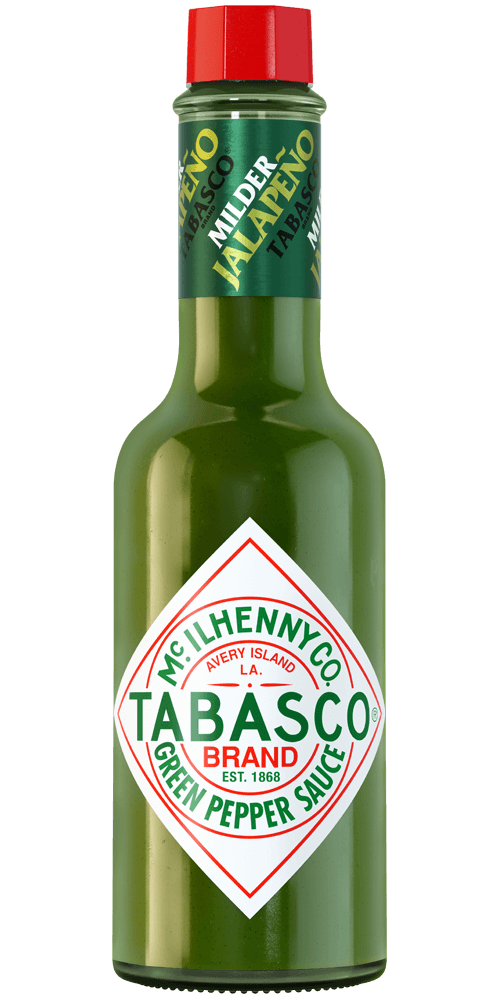 3 tablespoons
TABASCO® brand Green Jalapeño Pepper Sauce
1 medium-sized ripe avocado
1/2 cup sour cream
1 tablespoon chopped cilantro
1 1/2 teaspoons key lime juice
1/3 teaspoon salt
3 tablespoons olive oil
-
12 1-inch square pieces white onion (about ½ onion)
12 1-inch square pieces green bell pepper (about ½ pepper)
12 1-inch square pieces red bell pepper (about ½ pepper)
Preparation
Whisk marinade ingredients in a large bowl until smooth. Fold in chicken pieces. Mix well. Refrigerate for 30 minutes to an hour.
While chicken is marinating, place all dip ingredients in a food processor and blend until smooth.
To assemble skewers: thread one piece of red pepper onto a 3 to 4-inch skewer or toothpick, followed by chicken, onion, chicken and green pepper.
Preheat either a grill or a stovetop griddle to medium-high heat. Cook the skewers on the first side, about 2 minutes, then turn, cooking for 2 minutes on all 4 sides.
Serve with Avocado Cream Dip.
You will need:
Original Red Sauce
Our most versatile sauce. Enliven the flavor of any meal.