Asparagus & Poached Egg Malawach
By Brother Marcus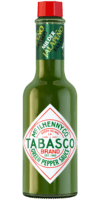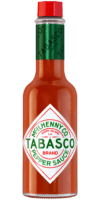 Green Jalapeño Sauce, Original Red Sauce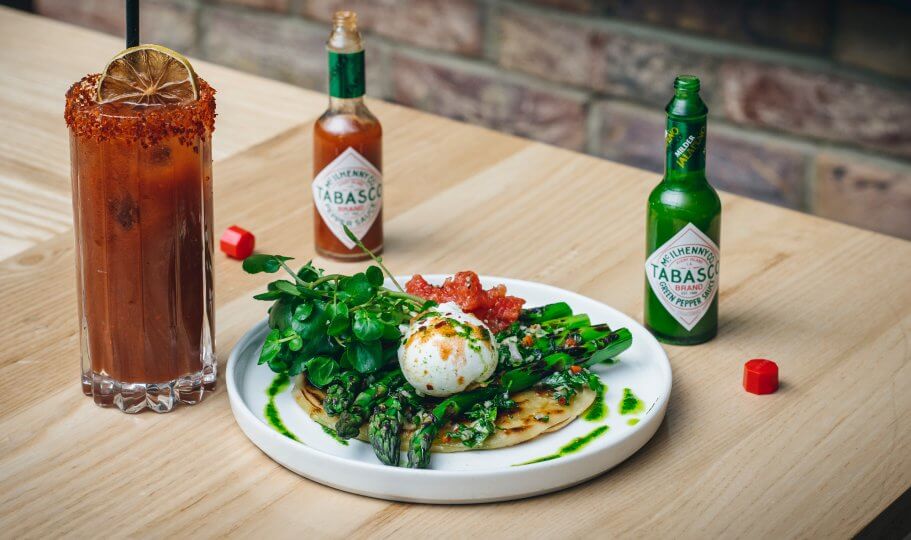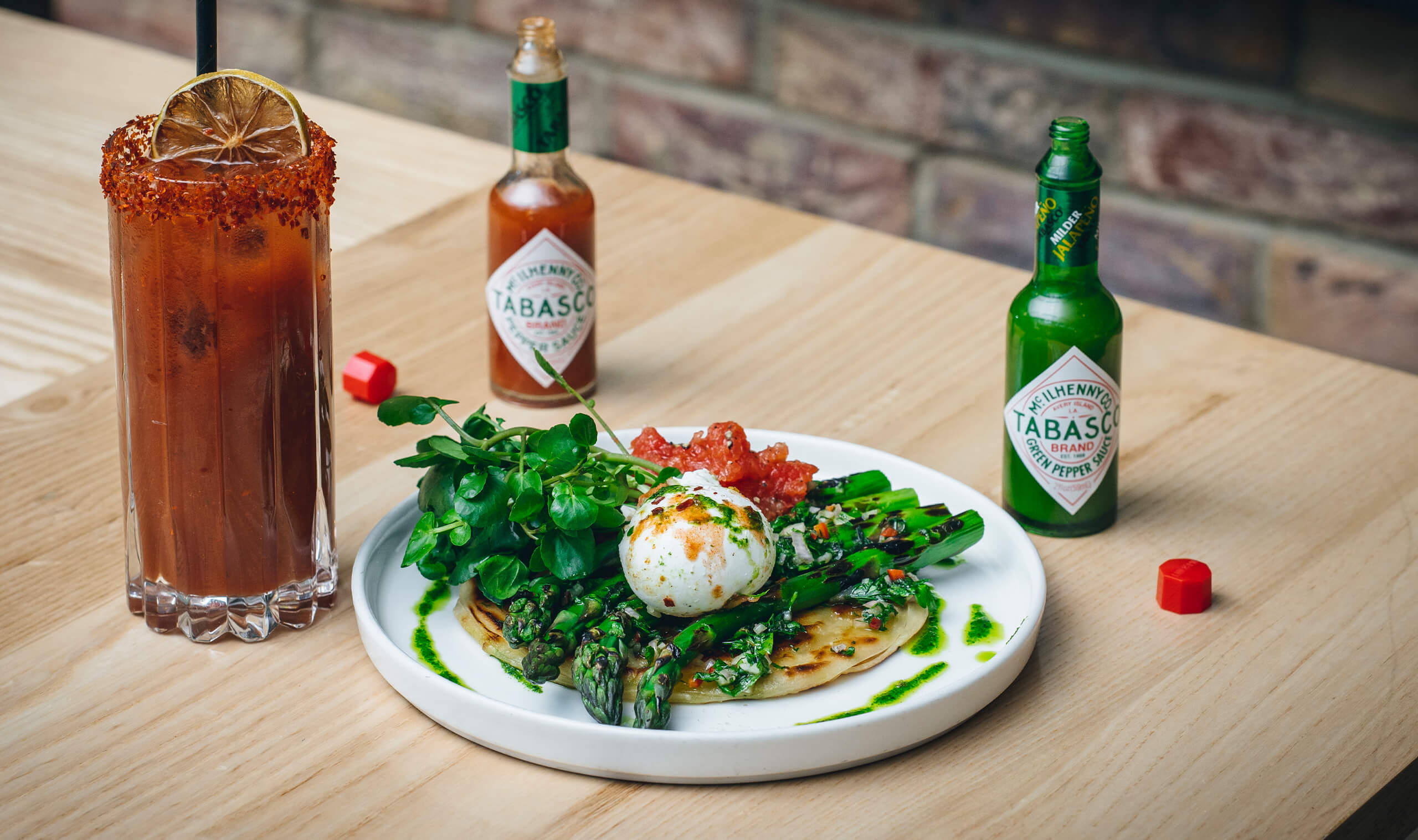 Preparation
To Prepare the Malawach
Mix the flours, sugar, and salt together.
Slowly add the water into the flour mix, using your hand combine until a dough is formed.
Knead the dough for around 5 minutes until smooth. Then cover with saran wrap (clingfilm) and set aside to rest for 30 minutes.
Divide the dough into 8 equal balls. Use 1 tablespoon of butter and spread across a clean work surface. Work with 1 ball at a time making sure the rest are kept covered. Roll out the ball into a circle using a rolling pin. Take 1 more tablespoon of butter and spread on top of the circle of dough. Press and slide the butter over the disc, stretching it until you get a very thin rectangular sheet. From the widest edge roll the sheet to form a "rope" shape. Coil up the rope like a pinwheel, then flatten the pinwheels out using a rolling pin and layer between parchment paper. Chill the dough in the fridge or freeze the dough to make it easier to handle when cooking.
To cook, place the Malawach discs into a non-stick pan on a medium to high heat. Colour on one side and flip to colour the other side (around 2 minutes on each side).
To prepare the Fresh Crushed Tomatoes
Quarter the tomatoes removing the seeds. Grate the flesh on a course grater removing the skin. Add the dried oregano, salt, and ground cilantro (coriander) and set aside.
To Prepare the TABASCO® Green Sauce Zhoug
Finely chop the herbs, deseed the chili and finely chop, then dice the peeled shallot.
Mix all the ingredients together adding the TABASCO® Green Jalapeño Sauce to taste, then set aside.
To Prepare the Poached Eggs
Take a large pan of water with the vinegar and bring to the boil. Gently crack the eggs and drop just above the water level. Reduce the heat to a rolling boil and cook the eggs until just cooked.
If not using straight away, place them into cold water to cool. These can then be reheated in boiling water when needed.
To Prepare the Asparagus
Cut off and discard the tougher ends of the asparagus, then place the asparagus spears in a bowl and mix with the olive oil and salt. Place onto a hot griddle pan and char until just tender.
To Assemble
Finally, place the hot crispy Malawach onto a plate, placing 4 grilled asparagus spears fanned out. Place the egg on top of the asparagus and a spoonful of the crushed tomatoes next to the egg. Drizzle a good spoonful of the TABASCO® Green Sauce Zhoug around the asparagus and egg.
Season the egg with salt, freshly cracked pepper and TABASCO® Original Red Sauce and garnish with a small bunch of watercress.
You will need:
Green Jalapeño Sauce
Mild jalapeño flavor. Pairs well with dips and Mexican cuisine.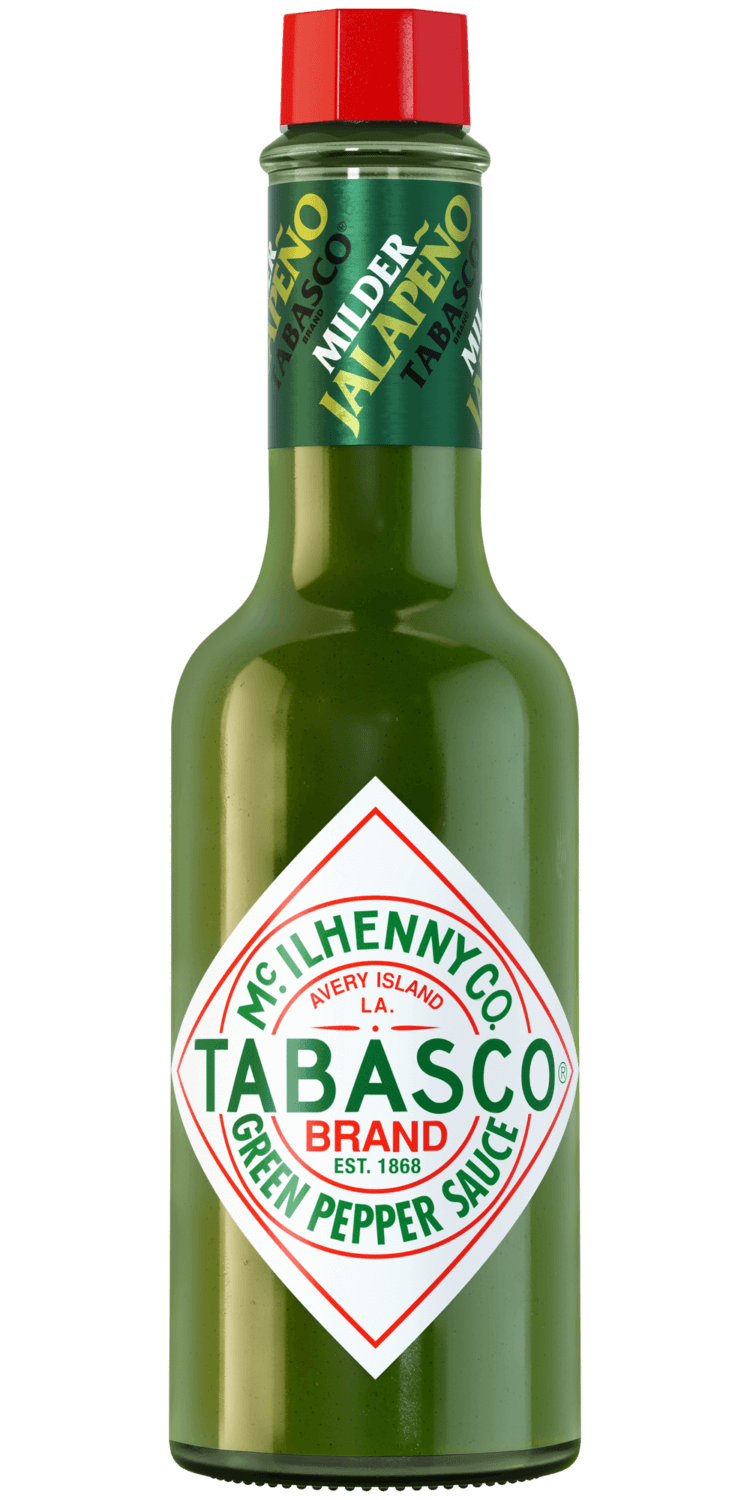 You will need:
Original Red Sauce
Our most versatile sauce. Enliven the flavor of any meal.