Zucchini with Tomatoes & Corn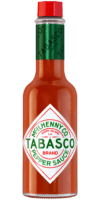 Original Red Sauce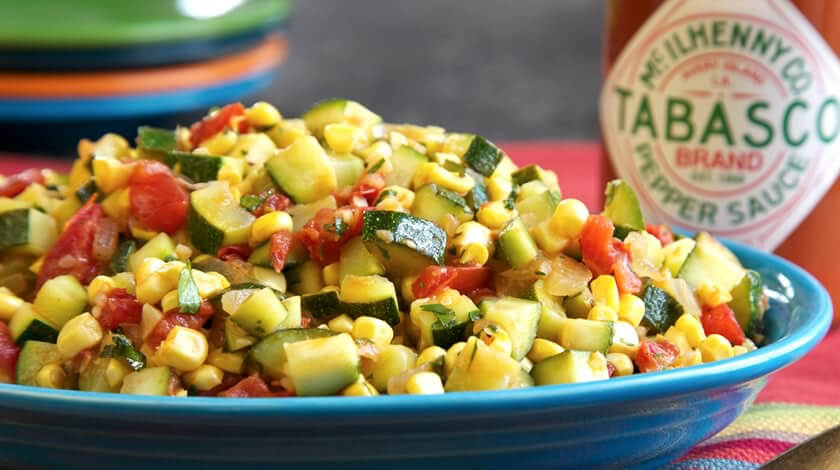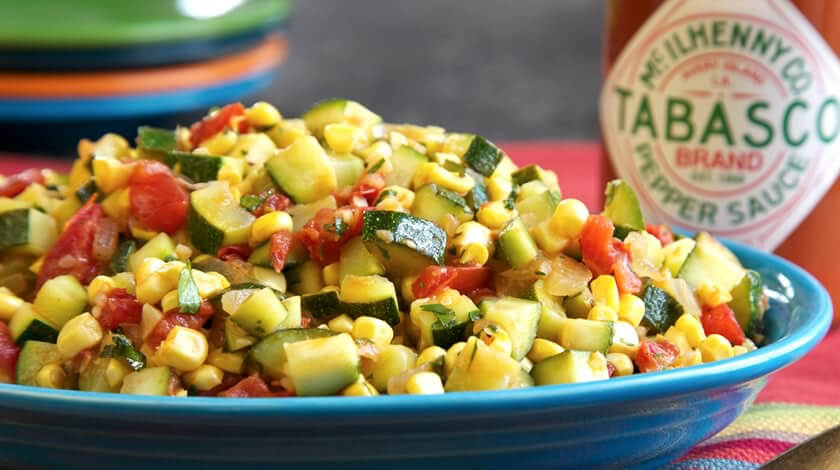 Ingredients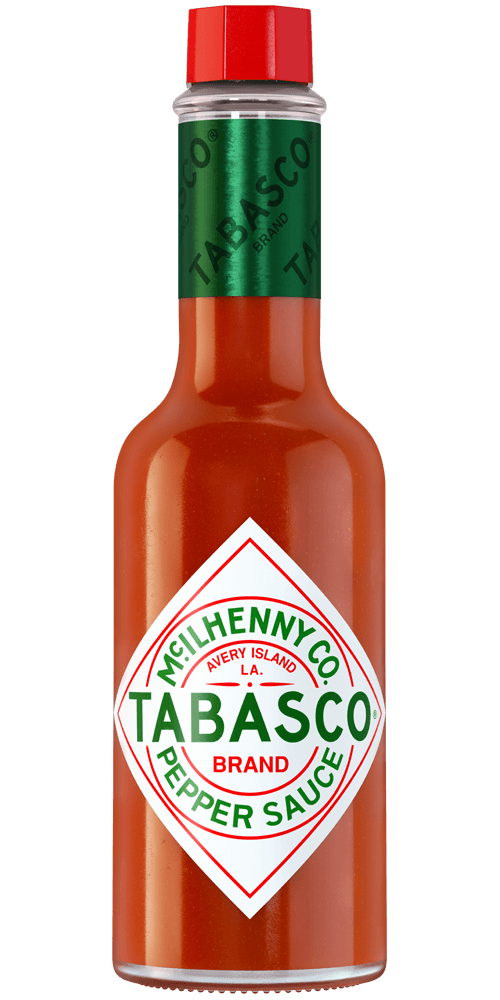 1 teaspoon
TABASCO® brand Original Red Sauce
1 tablespoon butter
1/2 cup chopped white onion
2 cloves garlic, minced
2 Roma tomatoes, chopped (approximately 1 cup)
4 zucchini, chopped (approximately 3 cups)
1 cup corn
2 tablespoons chopped cilantro
1/2 teaspoon Mexican oregano
1 teaspoon key lime juice
1/2 teaspoon salt or to taste
Preparation
Place butter in a large frying pan over medium-high heat. Add onion and garlic. Sauté 6-7 minutes. Add tomatoes and TABASCO® Sauce. Stir well. Add zucchini and let cook for another 5 minutes. Add corn, cilantro, oregano, lime juice and salt. Lower to medium heat and simmer for a few minutes more.
Great side dish for grilled fish and meats.
You will need:
Original Red Sauce
Our most versatile sauce. Enliven the flavor of any meal.