Tomatillo Michelada
Created by Mixologist Jose Medina Camacho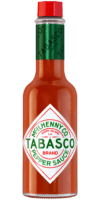 Original Red Sauce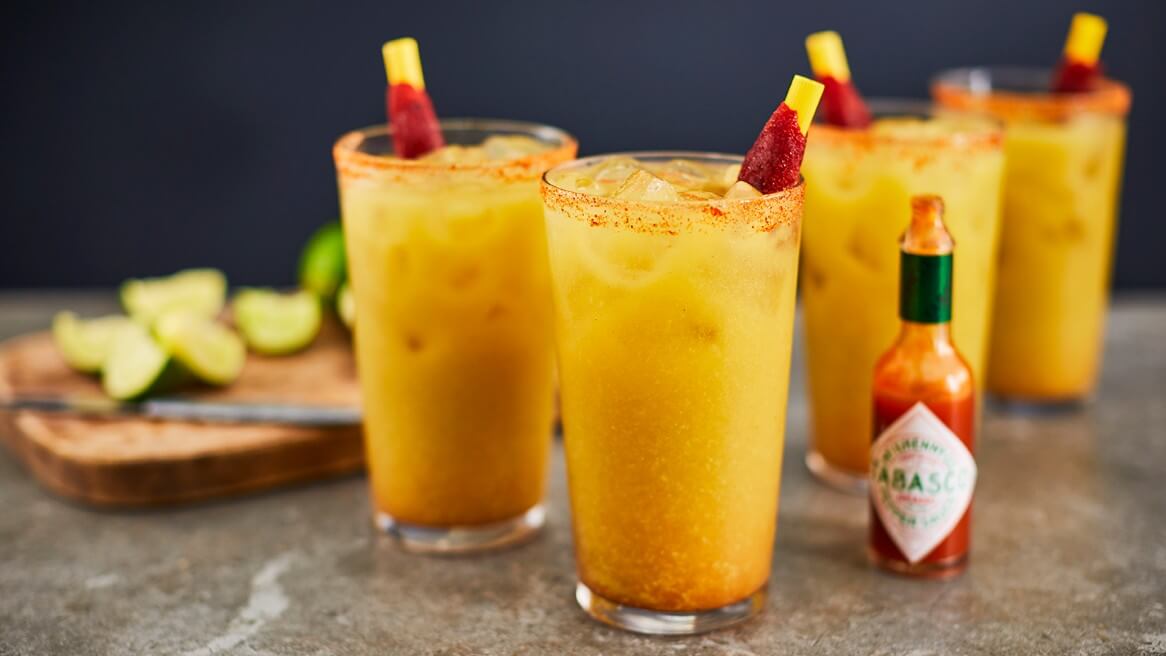 Ingredients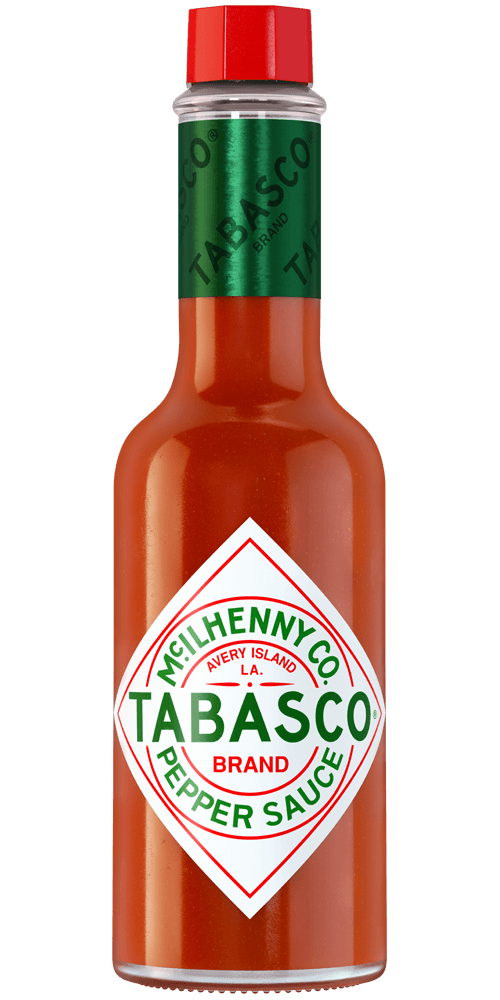 1 tablespoon
TABASCO® brand Original Red Sauce
2 pounds tomatillos, husked
1 large poblano pepper
1 celery stalk
Avocado oil, to taste
Kosher salt, to taste
Ground pepper, to taste
2 limes, juiced
1 teaspoon Worcestershire Sauce
1 teaspoon Maggi Sauce
10 6-8oz cans American pale wheat ale or Mexican beer
10 Mexican tamarind candy sticks, for garnish
Preparation
Tomatillo Michelada Mix
Preheat oven to 350°F. Half the tomatillos and poblano, and quarter the celery. Arrange tomatillos, poblano, and celery stalk on a sheet pan and drizzle with avocado oil. Season with salt and pepper and roast for 45 minutes.
Blend all ingredients in a blender and finely strain into a container. Chill strained liquid in the refrigerator until cool.
Once cool, add lime juice, Worcestershire Sauce, Maggi Sauce, and TABASCO® Sauce, and mix well.
Serving Suggestion
Wet the rim of a 12oz glass with a lime wedge and dip in Tajin. Fill glass with ice and add 3oz. of Tomatillo Michelada Mix. Top with beer and garnish with a Mexican tamarind candy stick.
You will need:
Original Red Sauce
Our most versatile sauce. Enliven the flavor of any meal.