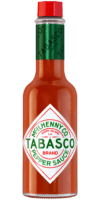 Original Red Sauce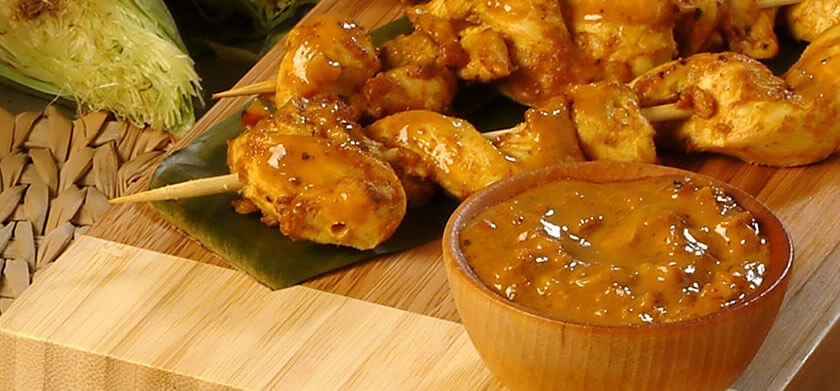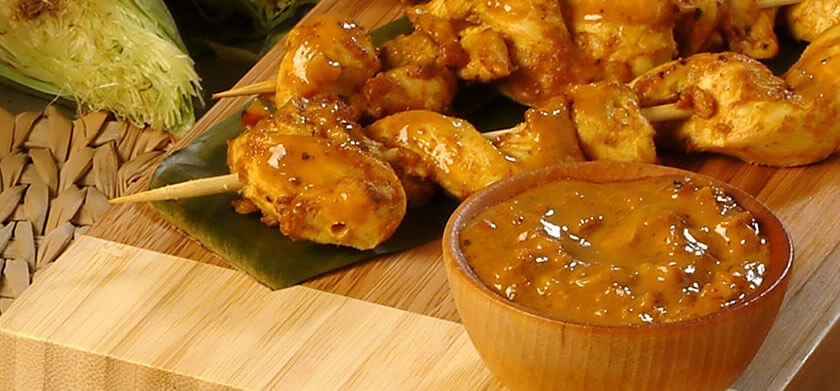 Ingredients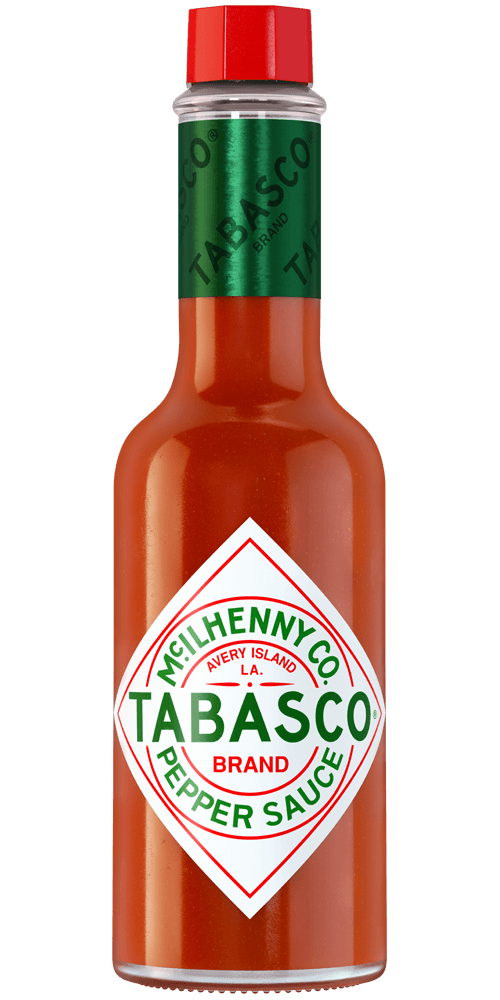 1 1/2 tablespoons
TABASCO® brand Original Red Sauce
2 tablespoons peanut oil
2 tablespoons chunky peanut butter
1 tablespoon lime juice
1 tablespoon soy sauce
1 tablespoon minced fresh ginger
1 clove garlic, minced
2 teaspoons curry powder
1 pound boneless, skinless chicken breasts
Scallion for garnish
Preparation
Combine peanut oil, peanut butter, TABASCO® Sauce, lime juice, soy sauce, ginger, garlic and curry powder in large bowl. Cut chicken along grain into 1/2-inch wide strips; toss in peanut mixture. Cover. Marinate at least 2 hours to overnight.
Soak eight 12-inch-long bamboo skewers in water.
Preheat grill to medium-high or broiler.
Thread chicken strips lengthwise onto skewers. Grill just until cooked through, about 5 minutes.
You will need:
Original Red Sauce
Our most versatile sauce. Enliven the flavor of any meal.