Tequila-TABASCO® Marinated Shrimp Salad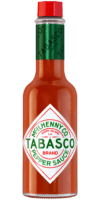 Original Red Sauce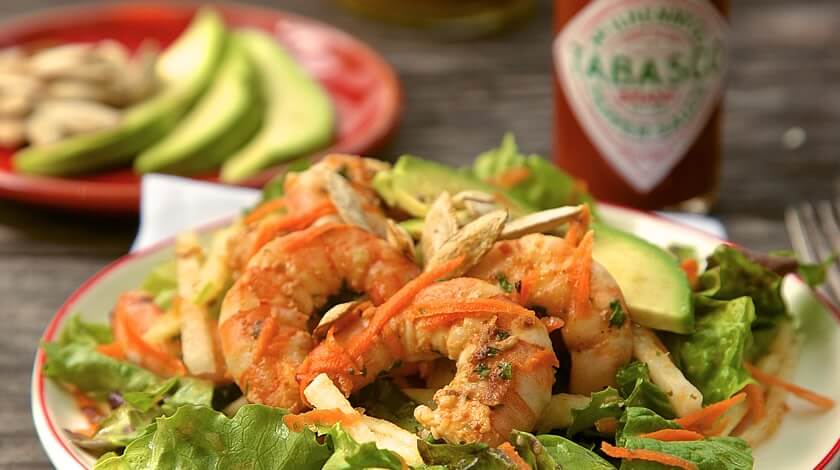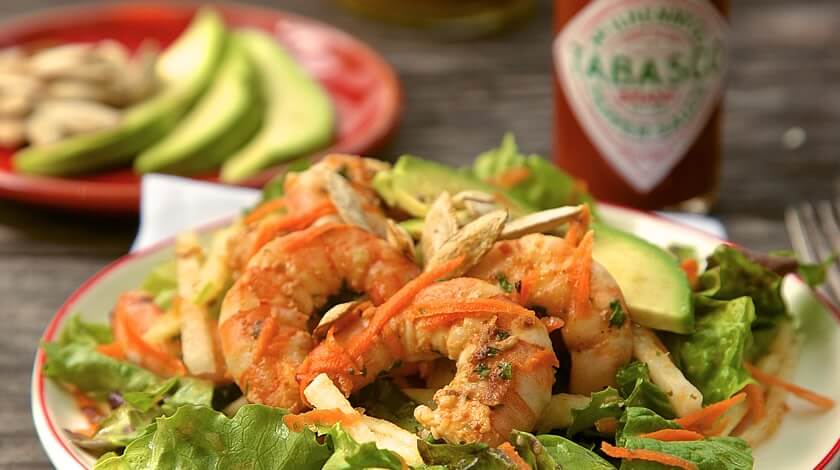 Preparation
Place garlic, orange juice, TABASCO® Sauce, tequila reposado and cilantro in a large bowl. Mix well. Stir in shrimp and marinate for 30-40 minutes.
Char tomato over gas flame with a pair of tongs (if you don't have a gas stove, place under broiler until skin blisters). Let cool. Core and quarter tomato. Place in a blender along with onion, Worcestershire sauce, red wine vinegar, TABASCO® Sauce, orange juice, honey, cilantro, salt and pepper. Blend mixture on medium speed. Slowly add olive oil until emulsified. Set aside.
Place butter in a large frying pan over medium heat. Add shrimp and cook for about 3 minutes until no longer translucent in the middle (do not overcook).
Place jicama, apple, carrots and lettuce in a large bowl. Toss with 1/2 to 3/4 cup of the salad dressing. Divide into 6 portions and plate. Arrange shrimp on top. Garnish with avocado and pumpkin seeds.
You will need:
Original Red Sauce
Our most versatile sauce. Enliven the flavor of any meal.