Tea-Brined Chicken Wings with TABASCO® Honey
Created by Chef Jeff McInnis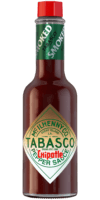 Chipotle Sauce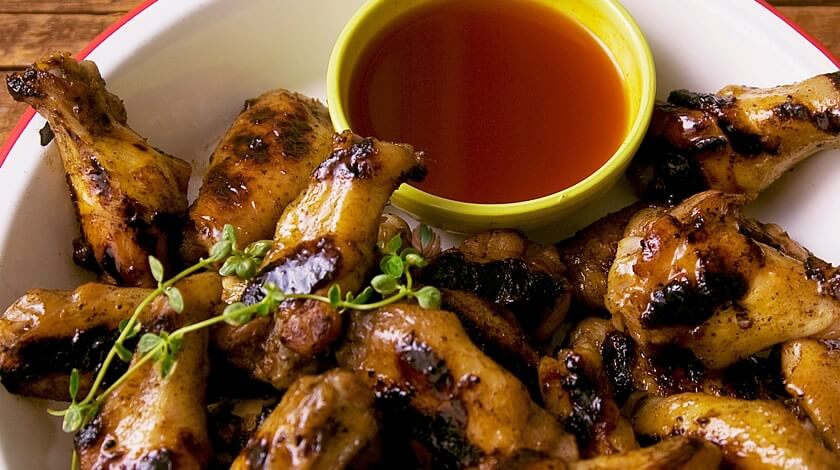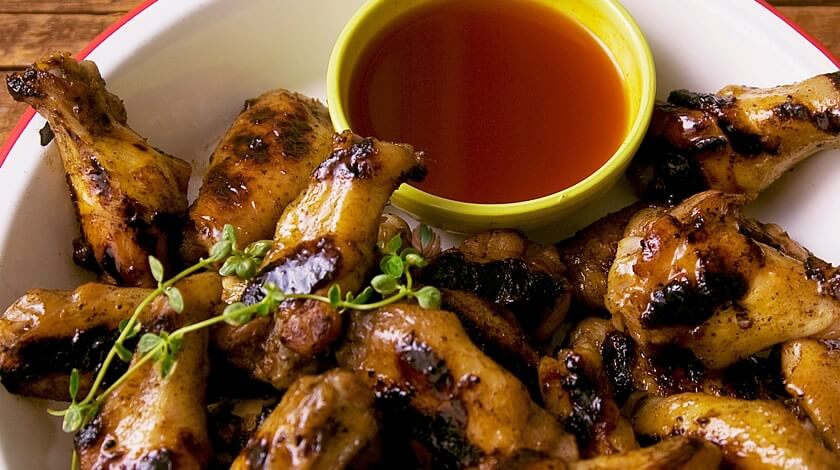 Ingredients
2 tablespoons olive oil
1 small onion, diced
4 garlic cloves, crushed
2 cups brewed strong tea
1/2 cup granulated sugar
2 tablespoons salt
1 tablespoon black peppercorns
2 fresh thyme sprigs
2 pounds chicken wings, each cut at joint, wing tip discarded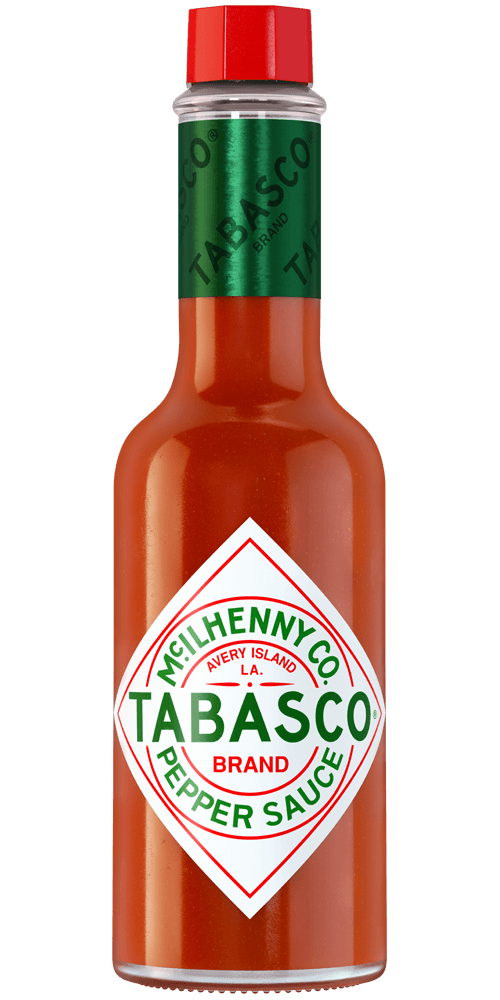 1/2 cup
TABASCO® brand Original Red Sauce
1/2 cup honey
Preparation
BrineHeat oil in a 4-quart saucepan over medium heat; cook onion and garlic 3 minutes. Stir frequently. Add tea, sugar, salt, peppercorns and thyme sprigs. Heat to a boil; reduce heat to low. Simmer 10 minutes, until sugar and salt are completely dissolved. Set aside to cool completely.
TABASCO® HoneyCombine TABASCO® Sauce and honey in a 1-quart saucepan over medium heat. Bring to a boil, stirring occasionally. Cover and set aside until ready to use. Serve TABASCO® Honey warm or at room temperature.
Chicken WingsPlace chicken wings in a large non-reactive container; pour cooled brine over wings. Cover and refrigerate 12 to 24 hours, stirring occasionally.
To prepare wings, preheat grill to medium.
Remove chicken from brine; discard brine. Grill chicken wings 5 to 10 minutes, turning frequently. Serve with TABASCO® Honey for dipping.
You will need:
Chipotle Sauce
A smoky, flavorful sauce. Pairs well with any BBQ dish.