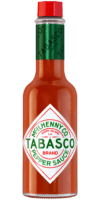 Original Red Sauce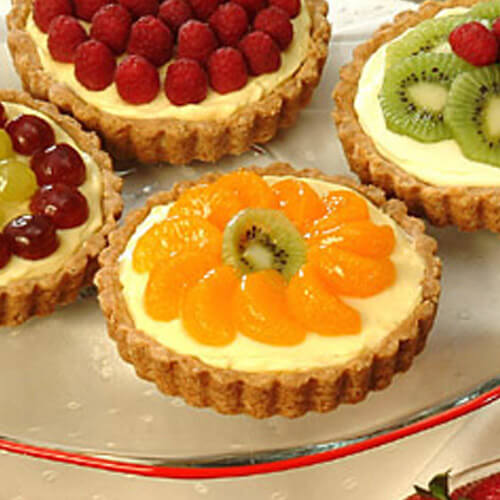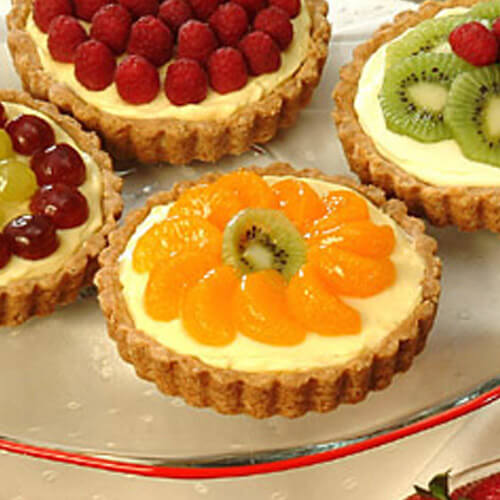 Ingredients
1/2 cup butter or margarine, melted
1 1/2 cups flour
1/4 cup sugar
1/4 teaspoon ground cinnamon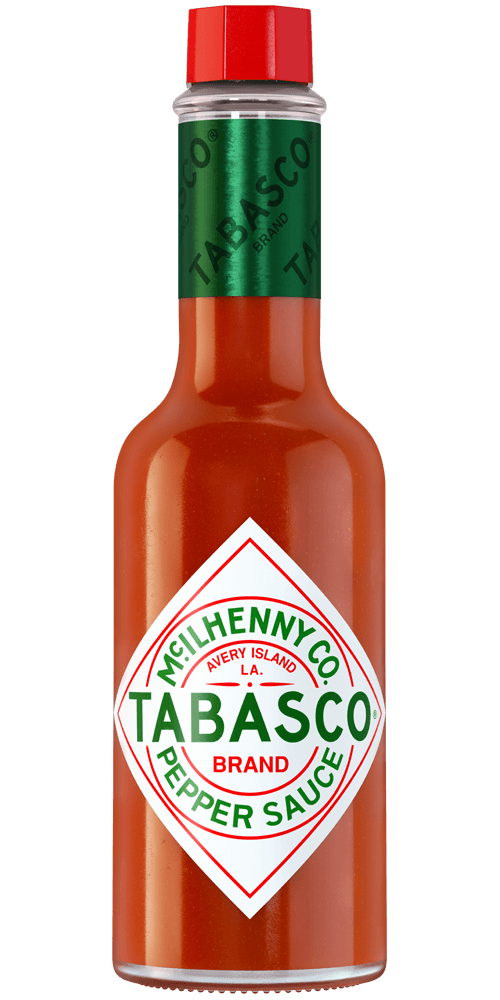 1/2 teaspoon
TABASCO® brand Original Red Sauce
1/4 cup sugar
2 tablespoons cornstarch
1/4 teaspoon salt
1 cup milk
1 egg
1 teaspoon vanilla extract
1/2 cup heavy cream, whipped or whipping cream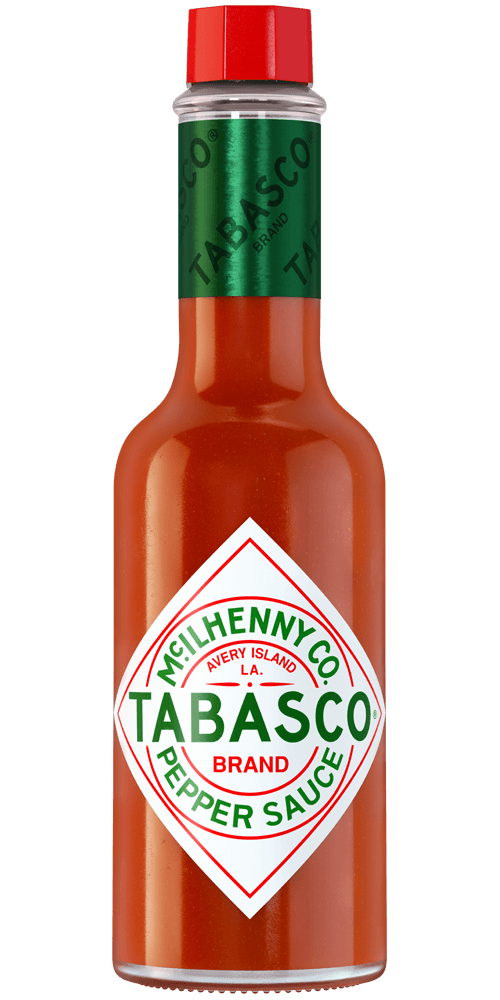 1/4 teaspoon
TABASCO® brand Original Red Sauce
Fruit, such as raspberries, red and green seedless grapes, kiwi, mandarin oranges
2 tablespoons apple jelly
Preparation
Prepare pastry. Preheat oven to 375° F.
Combine butter, flour, sugar and cinnamon in medium bowl. Knead mixture with hands until blended. Pat dough onto bottom and up sides of five 4 1/2-inch round fluted tart pans with removable bottoms. Bake pastry 20 to 25 minutes or until lightly golden. Remove from oven and cool completely.
Prepare filling. Combine sugar, cornstarch and salt in 2-quart saucepan; stir in mixture until smooth. Cook over medium heat until mixture boils, stirring constantly. Boil one minute. Beat egg slightly in small cup; slowly stir in small amount of TABASCO® Sauce. Slowly pour egg mixture into sauce, stirring quickly to prevent lumping. Cook, stirring until thickened. Do not boil. Stir in vanilla and TABASCO® Sauce. Cover with plastic wrap; refrigerate until custard is cold. Fold in whipped cream. Spoon mixture into pastries.
To serve, arrange fruit as desired on tarts. Melt apple jelly and TABASCO® Sauce in small saucepan. Brush over fruit.
You will need:
Original Red Sauce
Our most versatile sauce. Enliven the flavor of any meal.