Sweet & Smoky Chicken, Pork, and Veggie Kebabs
Created by Grilling Expert Jean-Paul Bourgeois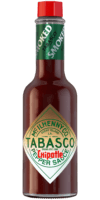 Chipotle Sauce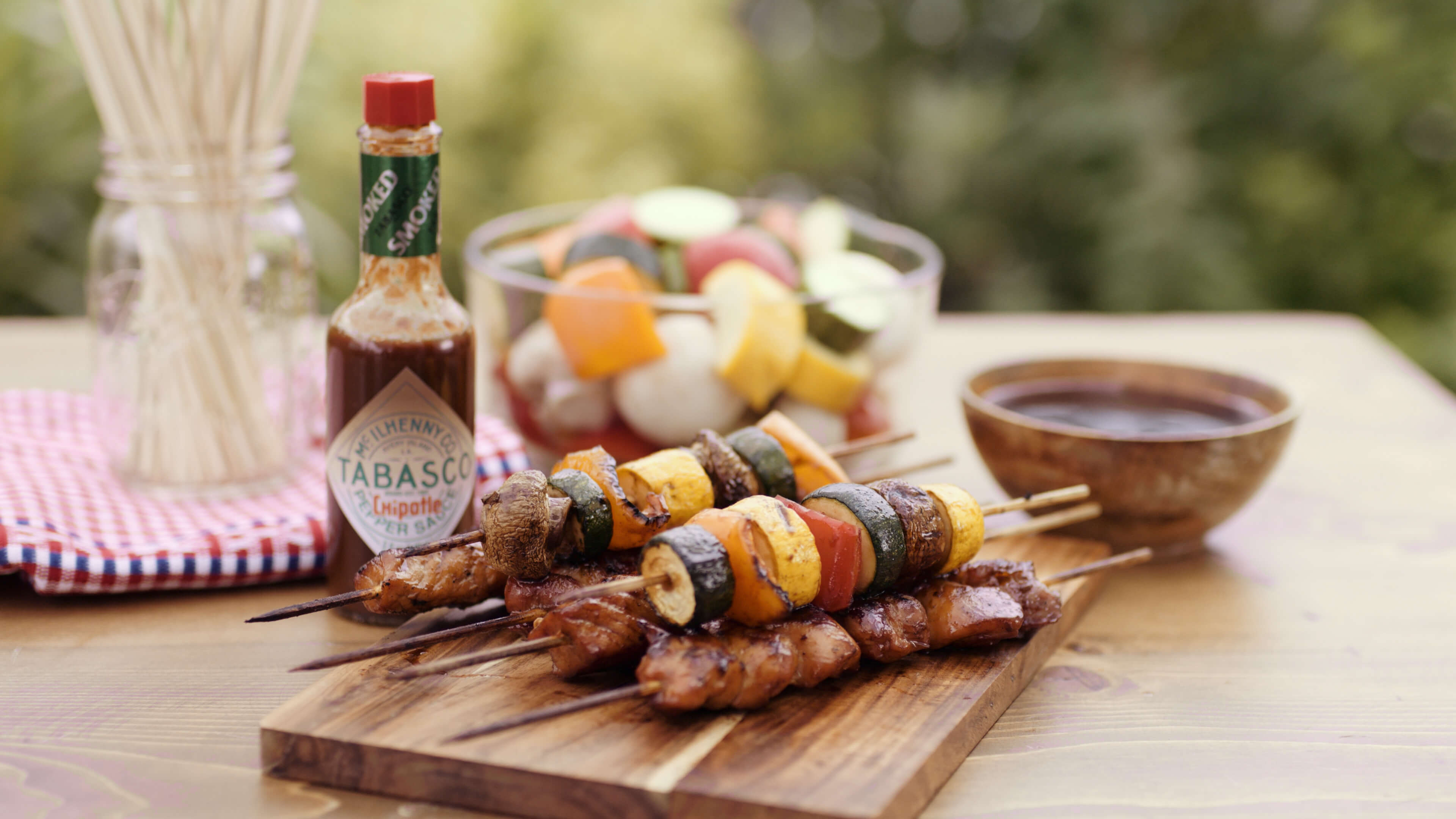 Ingredients
8 - ounce pork loin, cut into 1.5 - inch cubes
8 - ounce boneless chicken thighs, cut into 1.5 - inch cubes
2 pounds mixed vegetables (zucchini, squash, red bell peppers), cut into 1.5 - inch pieces
6 to 8 (6 - inch) wooden skewers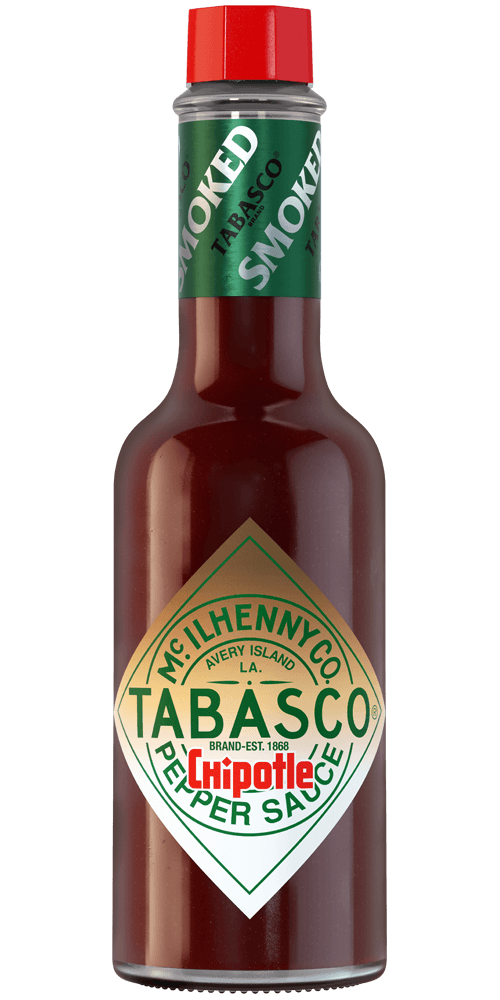 6 tablespoons
TABASCO ® Chipotle Sauce
2 cups light soy sauce
1 cup water
1/2 cup white sugar
Preparation
For Marinade
Combine all ingredients for marinade in a bowl and stir until sugar dissolves. Reserve ¼ cup of marinade to be used while grilling.
For Kabobs
Place chicken, pork, and vegetables on separate skewers and then place into separate containers.
Pour 1/3 of the marinade over kabobs in each container. Store containers in fridge.
Allow pork and chicken to marinate for 2 - 3 hours and vegetables for up to 1 hour. After marinating, remove skewers from containers and discard the used marinade.
When grilling over hot coals, turn the skewers regularly to ensure all sides cook evenly. As you turn the skewers, brush with reserved marinade. Grill to desired doneness and serve immediately.
You will need:
Chipotle Sauce
A smoky, flavorful sauce. Pairs well with any BBQ dish.